For Men Who Like Men

Touch & Turn On Summer Workshop
 maximum 7 people plus one volunteer model per pair to practice on
As of 11th July, there are three places still available 
The perfect occasion for gay, bisexual or bi-curious men who want to explore their sexuality safely and socially. The Touch & Turn On summer workshop is a 4-hour intimate sophisticated occasion located in a superb Central London 24th floor penthouse apartment in Battersea and is perfect for like-minded men who like to explore intimate touch by giving and receiving arousing sensual massage. The workshop comprises two practice sessions during which you will be shown specialist massage techniques that combine both therapeutic massage with erotic touch and body to body massage. You will practise on personally vetted fit male volunteers.
Date
Wednesday 24th July 7 pm to 11 pm
Cost £145 including Prosecco, beer soft drinks and nibbles
To qualify for this Touch & Turn On workshop: 
You must be between the ages of 18 and 60.
You must be of reasonably good physique, a few extra pounds is fine but not excessively overweight.
You must be healthy and reasonably fit.
You must provide an up to date photograph with this application (taken within a year).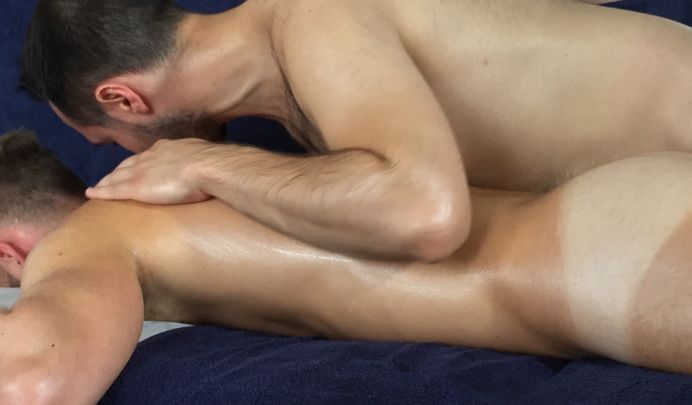 Other information
7 pm to 11 pm.
A maximum number of 7 participants.
On arrival, you will be greeted with a glass or wine or beer and some light snacks.
After a brief introductory chat, you will change into shorts and T-shirt.
In the first session, you will be working in pairs practising on one volunteer each pair. This will be a 75 minute step by step practice massage session with the volunteers giving feedback on your technique and style.
There will be a short break.
New volunteer will arrive
The second 60 minutes massage session is when you put into practice what you heave learned in the first session but bringing ion your own creativity and passion.
How erotic the massage becomes is down to personal consent each individual.
Further details of the content of the workshop can be requested by contacting Colin on colin@intimacymatters.co.uk
The location
Battersea SW11 3GN – full directions given with confirmation of booking.
To make an enquiry or to book your place
email colin@intimacymatters.co.uk giving your name state which workshop you want and your motivation for wanting to take part in this workshop.
Or call Colin 0n 07966522696