The Psychology of Attraction Talk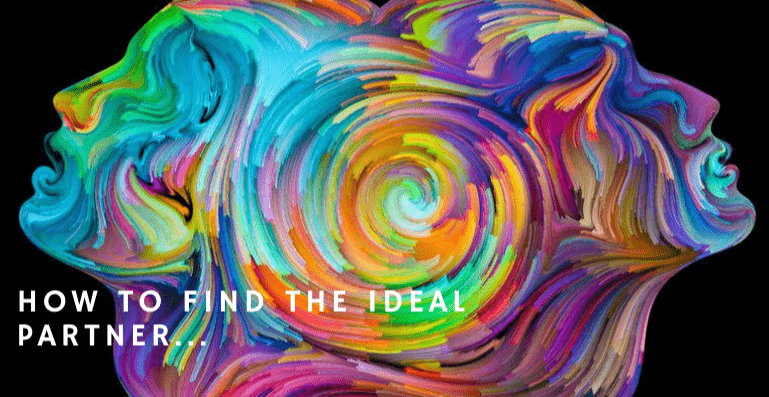 The Psychology of Attraction – Live talk
Date – Wednesday November 4th
Time – 7pm start
Arrive – From 6.30pm
Zoom room opens – 6.45pm
Tickets
Live audience – Space limited to twelve guests, sitting on tables of no more than six due to covid safety regulations. £7.50
Zoom – Unlimited £3
Presented by
Colin Richards, Sex & Relationship Engineer, Founder of Intimacy Matters & seen on Channel 5, BBC, Cosmo, Killing Kittens
Location
Morocco Bound Bookshop, 1a Morocco Street, SE1 3HB
What is the talk all about?
Why do I always meet the same type of guy/girl? Why do I always end relationships the same way? Why do I feel afraid of commitment? Why do I feel in need of security? Why do I get great sex but lousy life partners? Why do I always meet nice guys/girls but have lousy lovers? Why do I fall for abusive partners? Why do I feel responsible to solve other peoples problems? Why do I always go for older guys/girls? Why do I want a younger partner? Why do I feel anxious when having sex?Why do I feel guilty when being sexual? Why do I find it difficult to express myself sexually? Why can't I achieve sexual fulfilment?
These are just some of the relationship and sexual performance challenges that Colin will discuss. He will explain how our early life experiences can affect both our attractions to others and our subsequent sexual preferences, behaviours, desires and fears. Great to attend as a pair/group/individual. Activities included, making this talk an interactive and self-exploratory one. 
Schedule
6.30pm – Set up, time to buy a drink and take your seats
6.45pm Zoom room opens
7pm – Talk starts
8.30pm

 

– 15 minute break
9.15pm – Talk ends but you are welcome to stay on to ask Colin any questions or simply hang out in our cosy space.
---
Psychology of Kink & Fetish
Morocco Bound Bookshop, 1a Morocco Street, Bermondsey London, UK SE1 3HB
Next Date – TBC
Start Times
UK  – 7pm start 
Paris – 8pm start
New York – 2pm start
Los Angeles – 11am start
Sydney – 5am Thursday start
Live Arrivals from – 6.30pm at Morocco Bound
Tickets
Live audience – Space limited to twelve guests, sitting on tables of no more than six due to covid safety regulations. £7.50
Zoom – Unlimited £3
A 2-hour presentation by Colin Richards
This fascinating insightful talk has been a favourite with audiences (over 1500 guests so far) in London, Manchester, and Cardiff since 2017.
What is this talk about?
Does leather do it for you or maybe you are into latex? Are you considering a group encounter? Or maybe you like to dress up? Join intimacy expert Colin Richards for an evening, exploring the world of fetishes and fantasies.
I have a book that contains over one thousand different sexual fantasies and fetishes. Some are quite simple, some are more complex and adventurous, some are just downright bizarre but all will have a motivation at their core. If you have come across this in a relationship then unless you are both on board with the particular fantasy or fetish it can become an area of conflict and misunderstanding.
In this talk, Colin presents his theories on what he believes influences us to have a sexual fantasy, fetish or kink. This refreshing entertaining talk is mostly taken from his unique field of work as sex engineer, rather than academic research.
We are not born with them so something must influence us to develop them and there must be a reason why we want to experience them. This talk briefly explores the possible biological, psychological and anthropological motivations that could be at the root of our sexual and emotional imaginations and behaviours.
Colin gives insight into real stories about real people who enjoy a fetish or kink and then offers his own opinion, which can sometimes be controversial, that is based on past case studies and his knowledge of the Imago process (Harvil Hendrix & Helen Hunt, Imagorelationships.org). ' The brain has an unconscious drive is to fulfil missed development or to repair the damage done in childhood, or needs not met, by finding a partner or behaviour that can give us what our caretakers failed to provide.
This talk is good for the person stepping into the world of fetish and kink or someone in a relationship with a person who has fetish or kink and wants to understand it better.
Experienced Fetishtas & Students of Psychology
If you are an experienced fetishist or a professional/student in psychology this talk may be covering old ground but it should give an alternative perspective that may broaden your understanding of the emotional drivers that can be at the root of certain sexual behaviours.View the PowerPoint of Psychology of AttractionColin' current services for treatments and webcam mentoring sessions
Colin Richards of Intimacy Matters
Colin is a Sex & Relationship Engineer based in Central London, England. For the past 15 years, Colin has helped men women and couples of all sexualities improve the quality of their sexual relationships and intimate lives. He combines his knowledge of relationship dynamics with his skills as a professional sensual masseur to help people achieve a fulfilling sex and love life.
Regularly featured in the media Colin was featured in 2018/19 the Channel 5 Documentary The Sex Business series two episode 2 'Orgasms On Sale' highlighting his work with women who experience anorgasmia and frustration with sexual fulfilment. He has also been regularly featured in  Cosmopolitan every year from 2015 to 2019 and this year in their new Podcast 'All the Way" Colin also writes extensively on various aspects of sexuality. Colin has had articles featured in the BBC World Service, Reveal, I News, Metro, Mail on line and the Independent. 
Known for his candidness and clear-speaking on sex, Colin supports men, women and couples of all sexualities in improving sexual confidence and helping those with sexual fears, guilt around sex, sexual performance problems and lack of sexual experience.
Colin's services include mentoring, sensual bodywork, workshops, presentations and events. 
To view, his full list of services, go to his website:
Contact details:
Mob:- 0044 (0)7966522696
Email; colin@intimacymatters.co.uk
Colin sees clients at his private practice in London Bridge and runs private, group and on line workshops and seminars.
Colin is certified in Psychosexual & Relationship Therapy, (2010) Swedish Therapeutic Massage 1995) and is also a certified Imago Relationship Educator (2012) with further training in NLP and Hypnotherapy.