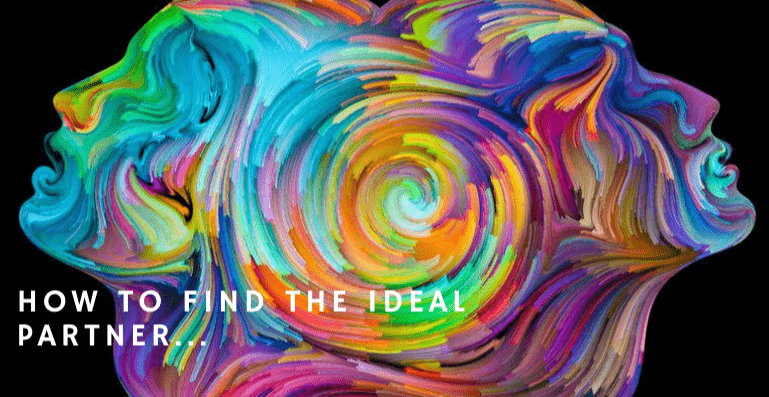 The Psychology of Attraction – Live talk
September 16th – Bermondsey Street London Bridge
Presented by
Colin Richards, Sex & Relationship Engineer, Founder of Intimacy Matters & seen on Channel 5, BBC, Cosmo, Killing Kittens
Location
Morocco Bound Bookshop, 1a Morocco Street, SE1 3HB
Details
Wednesday 16th September, 6:30pm
Space limited to twelve guests, sitting on tables of no more than six due to covid safety regulations.
£7.5 
What is the talk all about?
Why do I always meet the same type of guy/girl? Why do I always end relationships the same way? Why do I feel afraid of commitment? Why do I feel in need of security? Why do I get great sex but lousy life partners? Why do I always meet nice guys/girls but have lousy lovers? Why do I fall for abusive partners? Why do I attract victims or needy people? Why do I always go for older guys/girls? Why do I want a younger partner? Why do I feel anxious when having sex?Why do I feel guilty when being sexual? Why do I find it difficult to express myself sexually? Why can't I achieve sexual fulfilment?
These are just some of the relationship and sexual performance challenges that Colin will discuss. He will explain how our early life experiences can affect both our attractions to others and our subsequent sexual preferences, behaviours, desires and fears. Great to attend as a pair/group/individual. Activities included, making this talk an interactive and self-exploratory one. 
Schedule
6.30pm – Set up, time to buy a drink and take your seats
7pm – Talk starts
8.30pm

 

– 15 minute break
9.15pm – Talk ends but you are welcome to stay on to ask Colin any questions or simply hang out in our cosy space.
To book your place – BOOK HERE
Colin Richards of Intimacy Matters
Colin is a Sex & Relationship Engineer based in Central London, England. For the past 15 years, Colin has helped men women and couples of all sexualities improve the quality of their sexual relationships and intimate lives. He combines his knowledge of relationship dynamics with his skills as a professional sensual masseur to help people achieve a fulfilling sex and love life.
Regularly featured in the media Colin was featured in 2018/19 the Channel 5 Documentary The Sex Business series two episode 2 'Orgasms On Sale' highlighting his work with women who experience anorgasmia and frustration with sexual fulfilment. He has also been regularly featured in  Cosmopolitan every year from 2015 to 2019 and this year in their new Podcast 'All the Way" Colin also writes extensively on various aspects of sexuality. Colin has had articles featured in the BBC World Service, Reveal, I News, Metro, Mail on line and the Independent. 
Known for his candidness and clear-speaking on sex, Colin supports men, women and couples of all sexualities in improving sexual confidence and helping those with sexual fears, guilt around sex, sexual performance problems and lack of sexual experience.
Colin's services include mentoring, sensual bodywork, workshops, presentations and events. 
To view, his full list of services, go to his website:
Contact details:
Mob:- 0044 (0)7966522696
Email; colin@intimacymatters.co.uk
Colin sees clients at his private practice in London Bridge and runs private, group and on line workshops and seminars.
Colin is certified in Psychosexual & Relationship Therapy, (2010) Swedish Therapeutic Massage 1995) and is also a certified Imago Relationship Educator (2012) with further training in NLP and Hypnotherapy.