Massage My Woman
For men who like women
Next dates to be confirmed
Online Sensual Massage Live Demonstration Class
Teaching sensual massage, enhanced foreplay and erotic sexplay techniques
If you are a single man who is attracted to women or a man within a heterosexual couple and you would like to develop your lovemaking skills to increase you and your female partner's pleasure then wherever you are in the world, this is the online class for you.
Joining in with Colin's Online Massage My Woman Sensual Massage Demonstration Class is a a great way to learn new creative foreplay techniques to enhance your confidence and reputation as a great lover.
From the comfort of your  home, follow a step by step webcam teaching given by Sex Engineer & Master Masseur Colin Richards and learn how to give a woman a superb sensual massage with erotic stimulation.
Designed to be both relaxing, arousing and erotic this knowledge when brought into a relationship can dramatically enhance the sexual connection between two lovers. Included in the teaching are specific erotic techniques to arouse your partner and to edge them slowly to orgasm, multiple orgasm and potentiallly ejaculation.
The Programme
Next dates TBC
Part 1 'Pleasure & Stimulation' Class
Part 2 'Erotic Sexplay & Ejaculation' Class
Each workshop is two hours long from 8pm to 10pm.
They take place on separate dates, and you can choose to book Part 1 one or part 1 & 2 as a bundle ticket.
NOTE: You can only take part in Part 2 Erotic Sexplay if you have taken Part 1 Sensual Massage Pleasure and Stimulation
TICKETS
Part 1 Single Ticket – Massage My Woman Sensual Massage Pleasure and Stimulation – £35 per person
Part 1 & 2 Bundle Ticket – Erotic Sexplay – £55 per person
Tickets can be purchased via the Design My Night website link at the bottom of this page or by bank transfer or pay pal direct to Colin 
THE WORKSHOPS TIMINGS ARE:-
Part 1, 20 minutes – Introduction, the secrets of sensual and psychological arousal of the female mind and body
Part 2, 80 minutes – Step by step tuition by Colin teaching a live full body sensual massage routine with a gradual building to intimate arousal.
Part 3, 15 minute  – Questions

PART 1 – 'PLEASURE AND STIMULATION'
In this class, the men will:
Understand the primal sexual psychology of the female that even many women are not aware of.
Extend the length of your lovemaking by learning the art of giving your woman a superb sensual massage.
Heighten your pleasure by giving her pleasure in ways she has only dreamed of.
Become skilled in giving enhanced intimate foreplay, to include clitoral stimulation, external vaginal massage, breast massage.
Discover the secret places on her body where your touch will send her wild.
Learn arousal techniques that put you in the top 10% of men.
Recieve 1 week FREE PASS to Colin's www.intimatetutorials.com video tutorial web site to continue your practice in your own time
Hear her say these words "Don't stop that's mind-blowing".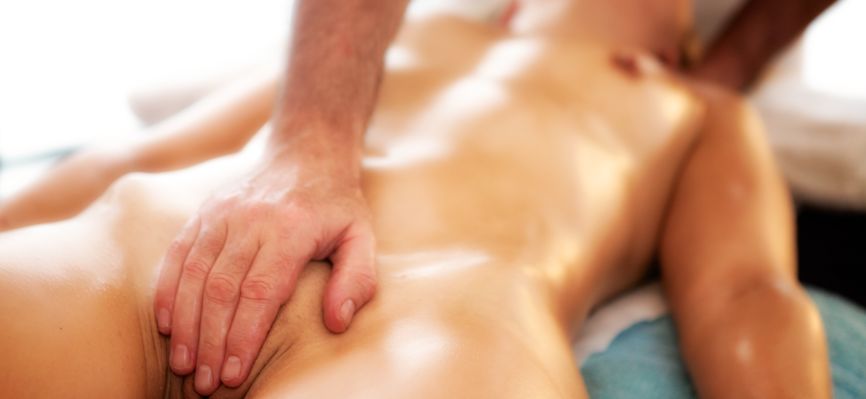 PART 2 –  'EROTIC SEXPLAY'
In this class, the men will
Build on the confidence in the sensual massage to incorporate more assertive strokes.
Learn how to use your body to help her 'let go' and fall in to her primal sexual dynamic.
Explore various position of erotic stimulation to include clitoral, vaginal and nipple stimulation.
Master the technique of internal vaginal massage and female ejaculation.
Receive an intimacy matters certificate of attendance to the Massage My Woman Demonstration Class.
QUESTIONS  & ANSWERS
Q. Who can attend this class?
This is a men only event. You must be over the age of 18 to attend.
Q. What IT do we need to attend the class?
You will need a laptop, PC or Tablet and to have Zoom installed on your device. Make sure your webcam and sound are open.
Q. What else do we need?
Just a pen and paper to make notes (no film or sound recording of the class) you will be given access to a complete video tutorial of the male to female sensual massage via www.intimatetutorials.com
Q. Who is the volunteer receiver Colin demonstrates on?
This is a female volunteer who have attended several of Colin's workshops and who as well as being the recipient of the massage is happy to be of the massage as Colin teaches discuss female sexuality and arousal openly.
Q. Is there any supporting material given
Yes, following the class you will be given access to the Sensual Massage Tutorials on www.intimatetutorial.com – 1 week for those who have taken just Part 1 and 1 month for those who have taken Part 1 & 2.
Those who have attended Part 1 & 2 can receive a 10% discount on any live class or workshop Colin arranges.
HOW DO I BUY MY TICKET
Ask any questions by emailing Colin at colin@intimacymatters.co.uk or call or text him on 0044 (0) 7966522696
Buy your ticket Via Design My Night Secure Ticketing System Below
You will receive a confirmation of your place from Colin
24 hours before the Class you will receive the agenda for the workshop and the Zoom link
Below is a preview movie of the male to female sensual massage on line tutorial. The class will follow a similar format but Colin will have two assistants with him. One will be the female receiver the other will be the male giver who will demonstrate the techniques as Colin teaches.