Female Volunteer Massage Receiver
Information and Registration Form
The details below cover the following aspects of volunteering.
You can select one or all the volunteering options.
Volunter for private tuition classes to receive massage from single men, women or couples
Volunteer for group workshops for single men or women
Volunteer for online classes
Volunteer to take part in the making of sensual massage video tutorials
Remuneration for volunteering 
Volunteers for private classes receive a voucher worth £100 to be redeemed against any sensual massage treatments given by Colin
 A voucher worth £75 to be redeemed against a ticket to attend a Singles & Couples Dinner & Decadence Party
Volunteers for group workshops receive a voucher worth £50 to be redeemed against any sensual massage treatment given by colin
Volunteers for filming of any video tutorials receive a cash fee of £100 for two hours filming
---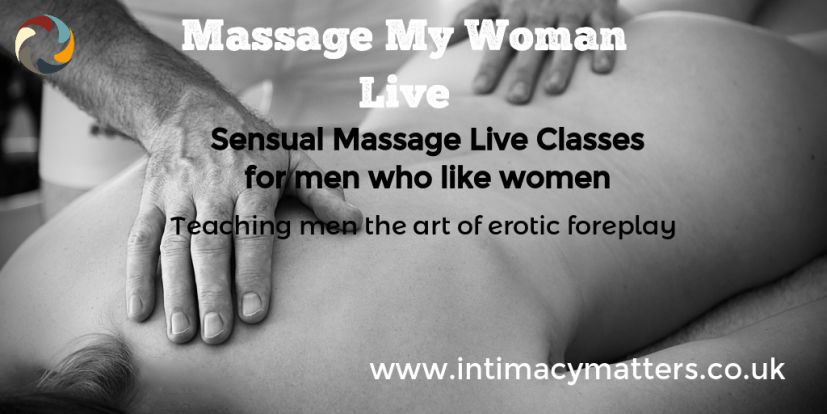 Q & A
About the role of a volunteer massage receiver or video model
---
Q. Is my gender, age or body type relevant?
Volunteers can be female or transgender however when students book a class they are asked to specify what prefered gender age and body type they would like thier volunteers receivers to be.  This is taken in to consideration when volunteer applicants are selected.
Q. Can I register for just one option?
Yes you can register for receiving massage in a class or group workshop or register to take part in the making of a video tutorial or both.
Q. Do I need to be a certain age to be a volunteer receiver or video model
You must be over the age of 21 to be a volunteer receiver or video model.
Q. Is my sexuality relevant?
No, to be a volunteer y0u can be straight, bisexual, bi curious or lesbian. But remember to apply to the classes that best suits you.
Q. Do I have to have particular body type?
Volunteer receivers should have a body type that can be best described as either slim, toned, petite, average, curvy, hourglass.
Q. What about health?
At the time of the class or session you must be fully healthy and clear of any ST's or viruses including Covid
You should not apply is you experience any of the following.
heart or blood pressure issues
high anxiety
anorgasmia ( inability to orgasm at all )
fear of intimacy or sex
skin problems
vaginismus
Covid symptoms
Q. How arousing will the session become?
You must be comfortable to receive sensual arousal and erotic stimulation to potential orgasm. On the registration form you can specify what aspects of arousal you are comfortable to receive.
Q. Can I use this to overcome a sexual problem I have
No, volunteering is not an opportunity to sort out any personal issues for the volunteer since the focus is on the student or students learning. You are required to give feed back but this should be focussed on the students situation rather than your own.
Q. How is feedback given to the client? 
This is given briefly at the begining of each massage practice to determine the students type of touch, pressure and confidence . Then after the massage we have a de brief when you can expand on your feedback. You also have the opportunity to complete an review form for the student which can be sent to the student after the training is complete.
Q. Who selects the volunteers for the private classes and group workshops.
Volunteer requests are sent out by email to you and also placed in the Fem Vol (volunteers Telegram chat group). Specifications will be given of what is required and details of the students that Colin is teaching..
Usually the request for a volunteer is sent out a couple of days before the class or group workshop and time is allowed for applications to be sent in. You can apply immediately  Colin then passes on to the student those applicants that Colin feels are most suitable for their particular tuition. (ie older students often prefer older volunteers etc ) The student makes the final selection for private sessions and you will be notified if you are selected. Colin makes the selection for group workshops. If you do not hear back then this time you are unlucky.
Q. Where do the workshops take place?
Usually, at my private house with treatment studio in Chelsea SW3 – the images below are of the venue.
Q. Do I need to enjoy a massage to be a volunteer?
Yes, and it helps if you have experienced sensual massage before but for those that are keen to take part who have not received a sensual massage before in certain situations, I am happy to offer substantially reduced fees for 60, 90, and 105-minute Absolute massage in advance ( 50% discount) . This enables you to meet me and to understand how the massage is given before the workshops take place. It also shows me how you respond and therefore match you with the right workshop.
Q. How many female volunteers do you have on your list?
A. Currently about 175 but to be invited to take part in a workshop much depends on the volunteer's availability and suitability for the students learning needs.  Since many volunteers work during the day and can only do evenings so there is always a chance for everyone. The more available you are and if I have given you a treatment before, or you have volunteered before the more likely you will be invited to take part.
Q. Do you have separate shower and changing facilities for the female volunteers?
Yes, I have a private room and shower for the female volunteers to get ready in. Bathrobes are also provided.
Q. Will I be naked during the practice
Yes, you will be naked to receive the massage but the practice session starts with you covered with a large towel, and then as you become comfortable the towel is removed.
Q. How many students will be practising on me at any one time?
If a private 1-1 class then it is only myself and the student or the couple. If a group workshop then this depends on the number of men or women attending the workshop but usually male students attending are limited to 6. In an ideal situation, you will only have one student working on you at any time but sometimes if volunteers are limited then the students will work in pairs.
Q. Can you describe the room where the class takes place?
If a private class then this takes place in my treatment room which is cozy and warm with shower facilities ensuite. Group workshops take place in hired venues.
Q. What is the type of male or female students who attend the class or group workshops and what motivations do they usually give for wanting to take the workshop.
I take great care to vet all students whether male, female or couples. Everyone is required to complete an application form giving details about themselves and their motivation. Usually, they are people between the age of 25 to 55 who often are quite shy and recognize that they are inexperienced when it comes to their lovemaking skills. If single they are often people who have recently separated or divorced or who are single but want to become more confident in giving erotic foreplay. Couples often take class to start to expand their own relationship by exploring touch with another person or to explore same gender touch in safe environment, for women there is also the Sensual Sisters class option, women giving to women.

Q. Do I have to do anything more than receiving the sensual massage?
Yes, I encourage the female volunteers to give feedback on the abilities of the students and to also at some point during the workshop take part in an open chat about female sexuality and to enlighten the students about what women enjoy sensually and sexually.
Q. How intimate does the massage become?
Private classes
In the private classes the massage usually includes clitoral and vaginal stimulation and if the student is taking the Intermediate or Professional training then also body to body and ejaculation techniques but always either initially demonstrated by Colin or supervised by Colin. Each class is identifies as to what the volunteer will be required to receive.
Group workshops
The Foundation 4 hour group workshop it remains as surface touch and arousal only. This will include a 60-minute therapeutic massage routine that will cover the whole body and include breast and buttocks. Arousal will be limited to the breast, nipples, and clitoral. In the Intermediate group workshop, the students will learn how to give vaginal and G-spot stimulation. In the private workshop depending on which volunteer you are during the day the arousal may be just surface arousal or more erotic I always indicate this on the invitation but you can inform me of your personal boundaries beforehand.
Q. How long a period will I be needed?
If a private class then usually each session is 2.5 hours but you can volunteer for more than one session on the day. If a group workshop then  4 hours.
Q. What happens if I become very aroused?
This is quite usual and is intended so don't worry about misbehaving. It is not essential to achieve orgasm but it is often the case, particularly if I have taught them well that you will experience orgasm.
Q. When aroused I can be quite vocal, is this a problem?
Be as vocal as you want.  Part of the teaching is to get the students to be more confident and assertive so the reaction is good as men respond to approval from women.
Q. Can I touch the student and arouse them while I receive?
This will depend on the student. Some are happy for reciprocal touch others prefer to keep the session more teaching focussed. I will inform you before the massage starts as to what the criteria is.
Q. Do you ever require volunteer to be very sexual ie to receive oral, give oral and full penetrative sex?
Whilst most classes are focussed on teaching erotic arousal in some cases when a student has had very little experience sexually then it can be relevant that a session is arranged for them to learn certain sexual techniques ie how to give oral, sexual positions, even having full sex for the first time. but in a safe managed environment. These situations will be identified when the request for volunteers goes out.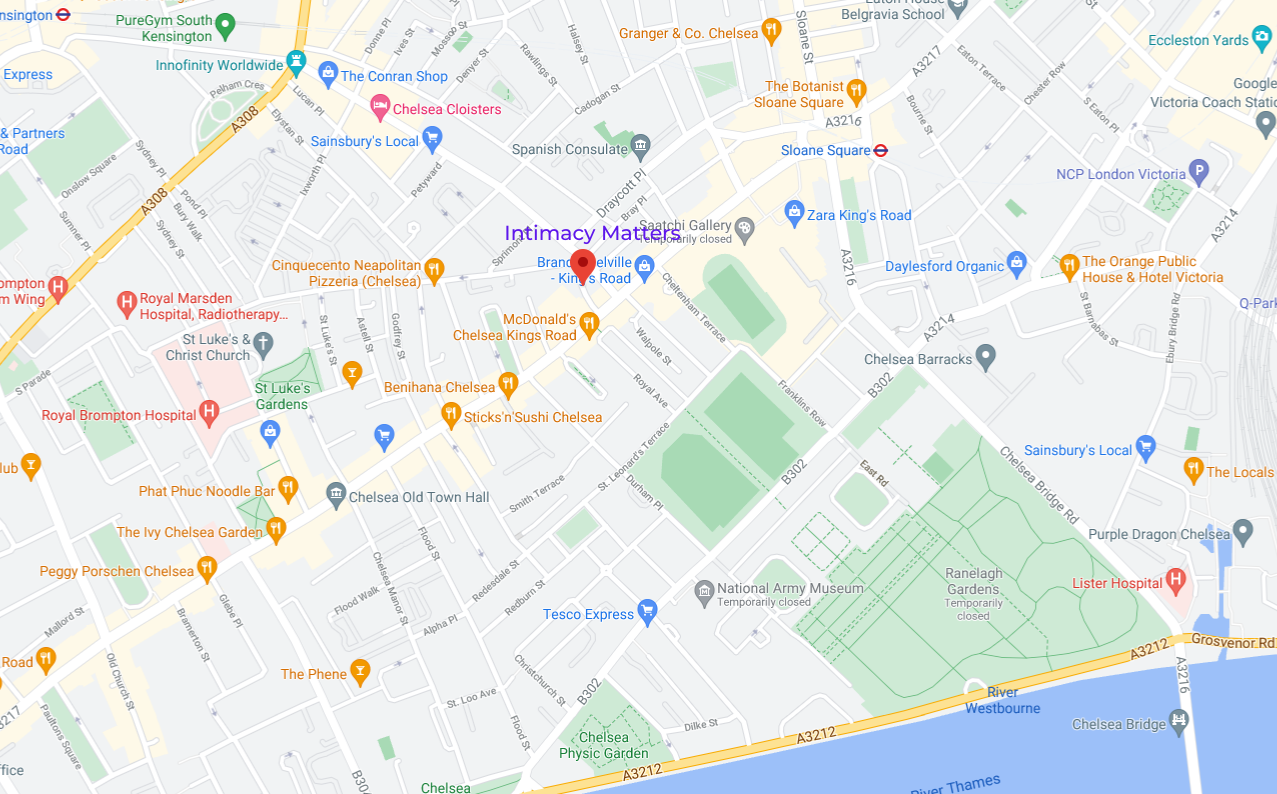 Q. I want my identity to be kept confidential. Can I withhold my name and personal details?
Yes. you can give any name and reveal as little as you wish about your personal life. nothing is filmed and all mobile phones are put away.
Q. Do I get paid to be a volunteer?
Volunters for private classes are given either:–
A) a voucher worth £100 to be redeemed against their own sensual massage ( any type offers by Colin)
B) A voucher worth £75 to be redeemed against a ticket  to attend the Singles or Couples Dinner & Decadence Parties.
Q. What do I need if I want to be an online demonstrator?
You need a private space, a high-quality webcam, Zoom conferencing, and ideally either a massage, bed, or futon on the floor or floor with cushions.
Q. What would an online demonstrator be demonstrating?
This could be a body study identifying sexual anatomy, techniques in masturbation/ejaculation, breast massage or if you have another person present giving a demonstration sensual massage with guidance from Colin.
Q. If I want to be a model for video tutorials where do these get filmed and where is the material placed?
The video tutorials are usually filmed at the Intimacy Matters Treatment rooms. They are placed on the Intimate Tutorials Web site. To get an idea of what can be involved you can view some excerpts demonstration videos by registering in the Adult content area
Join Colins FEMVOL  TELEGRAM Chat Group
and get instant notification on volunteering opportunities and offers
To ensure you receive the volunteer request notification I have a Telegram group that I use to notify volunteers about workshops and sensual massage opportunities in general. Once you have been accepted in the group you will receive by text notification of any imminent workshops where volunteer receivers are needed and also periodical offers of substantially reduced rates for taking a massage (up to 75%). I offer this because I sometimes have quiet days and time on my hands and like to offer this free time to volunteers or those who are a reduced budget or students.
Apply to be a volunteer receiver
Complete the REGISTRATION FORM and I will get back in touch.
Testimonials from past female volunteers
Below are testimonials from women who took part in the men's group workshop License to Thrill. 
It was my first time as a volunteer. 
The prospect of being able to help others to connect (emotionally and sexually) for the outcome of having a healthy relationship was my main reason.
"Enough talking, we need to touch"
I knew that if my ex and I went to a course/event similar to Colin's we could have saved our16 years marriage. On the practical side, it was important for me to feel safe and understood. Colin was clear and explained the process:
– clear intentions for both the receiver and the giver
– clear communication about boundaries
It felt liberating. I felt reassured. I felt like I understood my body. The whole experience seemed quite unbelievable and surreal and I already signed to help again, and also encouraged my partner to become a male volunteer. Lucy – May 2018
---
"I volunteered for the group workshop as a receiver after receiving an email from Colin. I first heard about him on Killing Kittens and had a massage which was an eye-opening experience on sensual massages. I was quite nervous before getting to the workshop, mainly because I wondered what "type" of men would attend. However, as soon as the participants arrived and introduced themselves I felt much more relaxed: they were all well-mannered and respectful. Some of them were singles and eager to learn more about the feminine body and arousal and others were married or in a relationship and wanted to learn some skills to spice up their sexual life and provide more satisfaction to their partners. The whole workshop was well explained and managed by Colin and I felt very safe as I know he would intervene if there were any offensive behaviors. When the first part ended everyone was feeling much more relaxed and confident which led to a very satisfying second part! I'm glad I was able to overcome my nervousness as I had an amazing time and I will definitely volunteer again to a group workshop with Colin." Marta – March 2017
---
"So I chose to volunteer for a group workshop firstly because I love massage and I am a sensual person. Secondly, I find that most men do not have a clue about a woman's sexuality and they need to be educated. My only two concerns beforehand were confidentiality and hygiene. Both were respected very well. I did not feel nervous or tense before or during the workshop. The whole atmosphere in the group was nice and relaxing. I found that most men came to this workshop aiming to learn and take some knowledge away with them. There was a nice variety of them as far as age and personal experience was concerned. They were very polite and respectful. I enjoyed being a volunteer and I would certainly do it again. AS – March 2017
---