The Abandon Massage
Four Hands Massage for Men By Men
given by Colin & an assistant male masseur
Click here to make an enquiry for more details and videos on these massages 
Some reasons given by past male clients for taking a four hands massage given by two male masseurs
I am straight but have often fantasized about exploring a male/male combination. Enjoying this experience within the context of a sensual massage sounds like an ideal way to explore this fantasy in reality.
I am curious to explore my sexuality with other men but in a safe, controlled professional environment.
I am bisexual and enjoy male-to-male exploration
I am a gay man who wants a full-body sensual experience
I want to explore passivity and lose myself in the four-hands experience.
I am in a relationship, and although everything else is good, the erotic spontaneity has declined. I want to bring more excitement into my life without judgment or fear of upsetting my current situation.
I am a hedonist and love to try new sexual adventures.
Select your second male masseur to give your massage with Colin
Colin gives four hands massage with several different fully trained male masseurs. Jamie, Mack & Anton. To view these masseurs, please go to the Intimacy X private area of this website page. Click here
To view the more detailed age-restricted criteria of each masseur and more images, register to enter the private area of this website Intimacy X  .

Prices & Options
The Abandon 4 hands MF massage given by Colin and a male masseur can be experienced at two different erotic levels.
Platinum Level – 60 minutes
This is a 60 -minute 4 hands sensual massage that explores various elements of erotic arousal The Platinum level 4 hands massage includes erotic elements and can include prostate massage and body-to-body massage. The masseurs are comfortable with reciprocal arousing touch. £400
Titanium  Level – 90 minutes
The Titanium 4 hands sensual massage is 90 minutes and as well as being extremely intense it includes mutual erotic interaction with the masseurs. The Titanium level massage is the most erotic massage and is tailored to your specific requirements. – £500
Explanation of the Intimacy Levels
For further details of each massage and descriptions of each intimacy level,  of Gold, Platinum and Titanium please go to Intimacy X and select the Intimacy Levels page
The Abandon 4 hands massage may not be suitable for….
Anyone aged over 70yrs
Any diagnosed heart condition (discussion required)
Type 2 diabetes (discussion required)
Taking heart or blood pressure medication
Angina
History of excessively high or low blood pressure
Have any STI's
Skin infections, skin allergies, psoriasis
Excess weight (over 120kg or BMI 35-40 and above)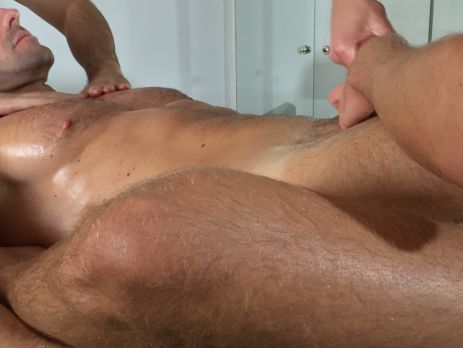 More about the Abandon 4 Hands male to male sensual massage
What is the difference between a two-hands massage and a four-hands massage?
So much of our daily existence requires us to remain "in control". Generally, this comes from a learned sense of responsibility and duty to others – mostly our partners, friends, colleagues or even our boss – and many of us become so used to this state that we can get stuck in it. For many, this need to be "in control" can overspill into personal lives and when in the most intimate moments also find it hard to let go and enjoy the moment. For men, this 'others-focused' state can often at best, hinder our ability to enjoy sensual sensations and, at worst, result in sexual performance problems.
The pleasure and benefits of having a 4 Hands Massage
Naturally, an erotic experience as well as sensual, the main benefit of receiving a four hands massage is that when the body experiences four hands working simultaneously, the nervous system and brain become so engulfed with stimulation that the conscious mind has no option but to "let go". Usually, within only 10 minutes of the massage beginning, the "receiver" will find himself "giving over" as the body responds spontaneously to the expert exploratory touch of the two masseurs. So like a Roller Coaster ride, the 4 Hands massage should be approached with excited anticipation, ridden with wondrous abandonment and then afterwards delight in the memory of having experienced it. Great for guys who want to explore a feeling of total abandonment and erotic fantasy.
What to expect when taking a four hands massage from 2 male masseurs
The massage begins with both masseurs placing their hands gently on your back. After initial calming strokes with feathers and fingertips, their four hands knead, stroke, tenderly touch and investigate your body. The first 30 minutes of the massage ease your muscular aches and pains, paying particular attention to your neck, back and legs but always ensuring that the massage maintains the correct combination of deep tissue massage with a sensual touch. As the massage continues, the traditional massage strokes subtly give over to a more stimulating touch. As the masseurs awaken the more intimate places of your body, your arousal grows, taking you many times to high stimulation and then gently brought back to calm. The second half of the massage primarily focuses on your sexual energies, and, according to your responses, the givers explore and stimulate all areas of your body, taking you to an eventual powerful crescendo of energy release. As the orgasmic energies subside, the final few minutes of the massage are completed by giving you a simultaneous head and foot massage, taking you to a wondrous, deep, relaxed, and fulfilled state of peace and well-being. During the massage 3 way, body-to-body contact is encouraged, allowing the massage to be a sharing experience of reciprocal primal intimacy.
Male Masseurs who give 4 hands with Colin
---
 Jamie
Age 43yrs
Sexuality – Bisexual
Body – 83kg 180cm
Figure – Toned and fit
Endowment – Large
Intimacy level – 3 for men and women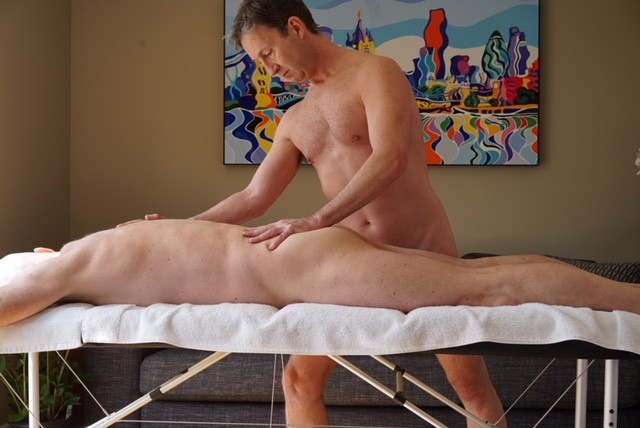 Jamie is British from London. He is 43 years old and lives and works in the city. He likes to keep fit by practising yoga and doing martial arts. He uses his experience of these disciplines to bring strength and precision to his massage so that he can create for you an intense yet calming and highly sensual and intimate experience. He loves to bring a deep sensuality and intimacy to your massage experience. Jamie is comfortable giving erotic massage to men and women.
To Request Jamie
To request Jamie to give a 4 hands massage or a Tandem couples massage with Colin please complete this enquiry form requesting which massage you are interested in and that you would like Jamie as the male masseur. Enquiry Form
---
Mack
Age 35 yrs
Sexuality – Bisexual
Body – 78kg 170cm
Figure – Very toned and fit
Endowment – Medium to large
Intimacy level – 3 for women 2 for men
Mack is a professional masseur. Originally trained by Colin  Mack has been working in the fitness industry for many years.  Mack is South African born and has lived in London for 8 years. Mack has careers in theatre and personal training.
Mack says "I take great care to ensure that your welfare and pleasure are paramount; I believe that it is imperative to build trust and connection before intimate touch can happen. I like to eat well and stay in shape and so I am able to bring strength and confidence to the massage, together with the arousing touch. Intimate massage comes naturally to me and a big part of my enjoyment is in the pleasure I give to you" Mack gives sensual massage to both men and women.
To Request Mack
To request Mack to give a 4 hands massage or a Tandem couples massage with Colin please complete this enquiry form requesting which massage you are interested in and that you would like Mack as the male masseur. Enquiry Form
---
Anton 
Age 32yrs
Sexuality – Bisexual
Gives to men, women & couples
Body – 71kg and 175cm
Figure – Very toned and fit
Endowment – Medium
Intimacy level – 3 for women 3 for men
Anton is Italian. He is s fully qualified masseur and has trained with ITEC in therapeutic massage. Anton has become an associate of Intimacy Matters because he also enjoys giving sensual massage to men, women and couples and is keen to treatment with Colin. Anton is also available as a volunteer model for students to practice on.   Anton has a wonderful easy-going nature and is very comfortable with an intimate and erotic touch. He loves to give pleasure but is always respectful of personal boundaries and limits.
To Request Anton
To request Anton to give a 4 hands massage or a Tandem couples massage with Colin please complete this enquiry form requesting which massage you are interested in and that you would like Anton as the male masseur.Enquiry Form
---
Martin
Age 45 yrs
Sexuality – Gay
Gives to men
Body – 70 kg/178 cm
Figure – fit
Endowment – large
Intimacy level – 2 for men only 
Martin has been volunteering and helping Colin with several massages and he has gained massage experience under Colin. He comes from the Netherlands but has been living in London for many years. He keeps fit by cycling, hiking and gardening. Martin loves nature. He gives massages to men only.
To Request Martin
To request Martin to give a 4 hands massage with Colin please complete this enquiry form requesting which massage you are interested in and that you would like Martin as the second male masseur. Enquiry Form
---
Stelly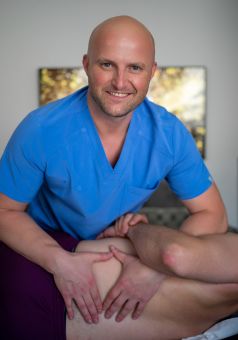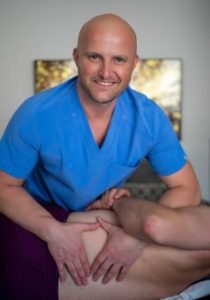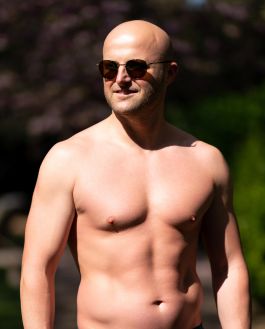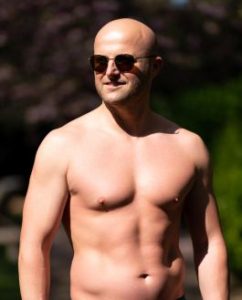 Stelly's is a native East European and loves meeting people from different backgrounds and nationalities. His goals are to restore the body to a state of balance, where possible. He is a qualified and experienced Sports and Deep tissue massage therapist, with level 4 in Personal Training in Strength & Conditioning and a certificate in Health & Nutrition.
Stelly enjoys giving sensual massage with Colin as it enables him to explore this side of his work that he is unable to offer in his practice.
Stelly's massage style is a combination between therapeutic deep and firm pressure with stretching and a more relaxing, stimulating and erotic full-body massage, for women and men.
Enquiry Form
Age 32yrs
Sexuality – Bisexual
Gives to men, women & couples
Body – 71kg and 175cm
Figure – Very toned and fit
Endowment – Medium
Intimacy level – 3 for women 3 for men