Deposits & Payment


Payment can be made by card & PayPal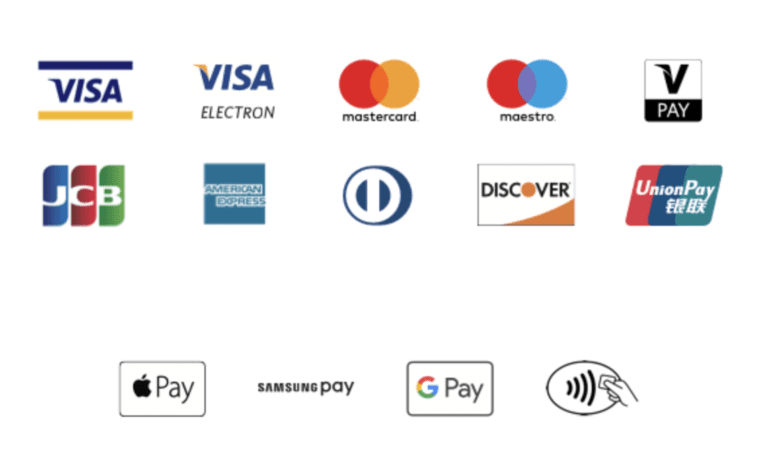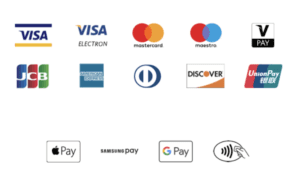 Deposits for first-time clients' bookings
If you are a first-time client and decide to book directly on my booking calendar, you will be asked to leave a deposit or credit card number to secure the booking. No money is taken, and I do not see the card number. If you prefer not to do this, request a deposit link, and I will send one so you can pay a £50 advance deposit. This is deducted from your final payment after the appointment.
Treatments can be paid for by bank transfer, cash, card or direct debit.
For those on a budget, I can offer a 'pay over six weeks option' up to £700. Request by e-mail
Students discount
I am happy to consider a discount for students attending a bona fide university on a full-time course who are not in full-time employment.   Discounts can be anything from 10% to 50%. The discount amount depends on my availability and if you can fit it into my quieter time slots or sometimes as a last-minute booking.
Those with low income 
I like to make my services available to everyone, so if you genuinely need to see me for help, but your budget is limited, send me an email explaining your circumstances, and I will do my best to sort something out.
Deposits for classes
A 50% deposit is required to confirm a class. This can be paid by debit or credit card and a payment link is sent to you. A cash deposit can be placed directly into the Intimacy matters bank account
Balance of payment for classes
This should be made within 24 hours of the class starting or on arrival.
Other Ways to Pay

Spread your payments over six weeks with LAYBUY
If you want to book any service or training with Colin but want to spread the payment rather than pay in full on the day, you can use my recommended BUY NOW PAY LATER service LAYBUY
Spread payments up to the value of £720
Spread payments for any period up to six weeks
Offset £720 for any purchase over £720 ( Tuition cost £1000 pay £280 now spread £720 over 6 weeks)
Fast, efficient, easy to set up on your mobile, fully safe and secure
Read about LAYBUY HERE
Note the Laybuy fees are added to your total payment
How to pay with LAYBUY
(quick and easy!)
Select your treatment or training
Contact Colin to request to pay by LAYBUY
Colin will then TEXT you the LAYBUY registration link to set up the payment
LAYBUY will require a method of identification is driver's license or passport
Direct; Booking Form
Email; colin@intimacymatters.co.uk
Call or Text/Whats App;  – 07966 522 696
---
Pay by barter and swap services
Pay by the exchange of skills and services
I am an advocate of barter (swapping services), so if you have a skill, talent or business that I can use, I am happy to exchange massage or massage tuition for what you can offer. Listed below are the services that I am particularly interested in. All exchanges are valued at the normal face value, so whatever you usually charge, you will get the same in value with the swap.
For example, if you run a restaurant, a carpet cleaning service, or you are some type of consultant or therapist. You would book your appointment in the usual way, but when it came to payment, we would agree on a full or part exchange based on the usual value of one another's services.
1st example
Cost of a 90-minute massage = £225
Cost of carpets being cleaned = £100
The balance to pay for the massage in cash would be £125
2nd example
Cost of 90-minute massage = £225
A bookkeeper charging a £40 hourly rate.
Massage would be given in exchange for 5.6 hours of bookkeeping work.
Terms of exchange arrangement 
Some services qualify for full barter exchange, and some for 50/50 barter/cash.
The arrangement can be made for a single appointment or a series of three appointments, workshops, mentoring sessions or events. More extended arrangements can also be considered, but this depends on the service offered.
Skills & services considered for full barter:
SEO Services
Legal Advice
Advertising
Marketing
PR Services
Accountancy
Bookkeeping
Data Processing
Hotel Accommodation
Travel & Holidays
Spa & Leisure
Theatre & Cinema
Club Membership
Artwork
Photography
Video Making
Some Therapies
Journalism (seeking a writer for biography)
Skills & services considered for the 50/50 arrangement
Copy Writing
Editing
Web Design
To book an appointment/workshop on the barter system, please write to me explaining what you have to offer, and I will get back to you with my thoughts. [Contact Colin]