Other Ways to Pay
2021
---
Gift vouchers
For partners, friends or yourself, £50 off or 30% discount on certain treatments.
To learn more about the vouchers Click Here
4 gift options
To learn more about these gift vouchers Click Here
---
Pay weekly in up to 6 weeks

Spread your payments over 6 weeks with LAYBUY for
FREE
If you are wanting to book any service or training with Colin but want to spread the payment rather than pay in full on the day you can use my recommended BUY NOW PAY LATER service LAYBUY
NO EXTRA ADDITIONAL FEES FOR YOU TO PAY
Spread payments up to the value of £720
Spread payments for any period up to six weeks
Offset £720 for any purchase over £720 ( Tuition cost £1000 pay £280 now spread £720 over 6 weeks)
Fast, efficient, easy to set up on your mobile, fully safe and secure
Read about LAYBUY HERE
How to pay with LAYBUY
(quick and easy!)
Select your treatment or training
Contact Colin to request to pay by LAYBUY
Colin will then TEXT you the LAYBUY registration link to set up the payment
LAYBUY will require a method of identification is drivers license or passport
Direct; Booking Form
Email; colin@intimacymatters.co.uk
Call or Text/Whats App;  – 07966 522 696
---
Or pay monthly by Direct Debit
pay by monthly instalments and receive up to 40% Saving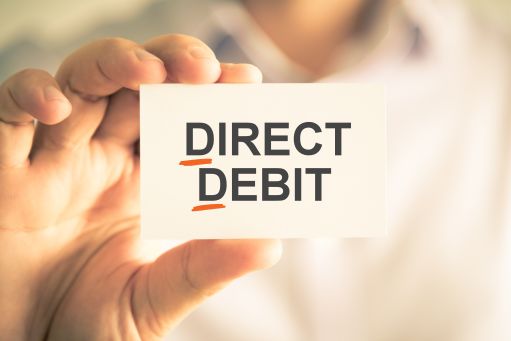 Monthly payment plans with up to 40% discount
Take regular appointments and benefit by receiving substantial saving 
I like to make my treatments as financially accessible to my clients as possible but I realise that sometimes even though the need or desire is strong your cash flow may not allow you to make regular appointments with me when you want.
Spread the payment and also receive up to 40% saving on treatments
To help clients overcome this dichotomy, I offer a payment instalment plan that enables them to spread payments over three, six or twelve months.
Easy to set up
Rather than use your bank account to set up a direct debit I use Go Cardless. It is reliable, secure and quick to set up and simple to run and cancel at any time.
The scheme is limited to a maximum of 40 people per year.
Direct Debit Options
---
Regular Membership
3 Month Regular Membership – 8 hours at £225 a month
Pay £250 a month for three months and take eight hours of treatments within a three month period, to be taken when you like.
Saving = the regular price for 8 hours massage at £135 per hour would usually cost £1080 = But you only pay £675 over three months meaning you get a thats a 37% saving of £405
12 hours = 900 minutes
---
Standard Membership
6 Month Standard Membership – 12 hours at £175 a month
Pay £175 a month for six months and take twelve hours of treatments within a six month period, to be taken when you like.
Saving = the regular price for 12 hours massage at £135 per hour would be £1620 =

But you only pay

£1050 over six months meaning you get a

thats a 34%

 saving of £570
12 hours = 900 minutes
---
Premium Membership
12 Month Premium Membership – 20 hours at £135 a month
Pay £135 a month for 12 months and receive twenty hours of massage within a twelve-month period, taken when you like.
Saving = the regular price for 20 hours treatments at £135 per hour would be £2700 =But you only pay £1620 over twelve months meaning you get a

40%

 that a saving of £1080
20 hours = 1200 minutes
---
Treatments that this applies to are:-
For Women – The 3 hour Psychosensual, The Absolute Premium, The Absolute Tension Release or The Absolute Trial.
For Men – The 3 Hour Psychosensual The Premium, The Superior, The Standard
For Couples – The Watch & Enjoy or Watch & Touch Massages, couples can mix and match and take single massages chosen from the male and female options above.
Hours can be transferred to third parties, friends, partners as gifts
How to apply
Sign up for The Regular Direct Debit Plan [Here]
Sign up for The Standard Direct Debit Plan [Here]
Sign up for The Premium Direct Debit Plan [Here]
Terms of direct debit agreement and early cancellation. 
The first payment of the direct debit must be paid before your first treatment.
Termination of the agreement can be made at any time subject to the condition in paragraph 3.
Whichever option you select you must provide a credit card or bank card number at the start.  This is held by me and is only charged should you not complete the term of the agreement ie early cancellation.  The charge made at that point would be for all treatments you have already taken to the point of cancellation and they would be charged to you at the full price. Meaning you lose the discount.
For example:-
If you had taken up the Standard agreement and took two 60 minute massages in the first month and had only paid £175 by direct debit then you would be charged a further £95 (totalling the full price of 2 x £135 for the 60 min massages)
Discount on training
An extra bonus is a 10 % discount on private training
If you sign up to either of the above and during the period of the agreement want to take private training with Colin then you qualify for a 10% discount on training prices
---
Or pay by barter and swap services
Pay by the exchange of skills and services
I am an advocate of barter (swapping services) so if you have a skill, talent or business that I can use then I am happy to exchange massage or massage tuition for what you can offer. Listed below are the services that I am particularly interested in. All exchanges are valued at the normal face value so whatever you normally charge you will get the same in value with the swap.
For example, if you run a restaurant, a carpet cleaning service or you are some type of consultant or therapist then you would book your appointment in the usual way but when it came to payment we would agree on a full or part exchange based on the usual value of one another's services.
1st example
Cost of a 90-minute massage = £195
Cost of carpets being cleaned = £95
Balance to pay for massage in cash would be £95.
2nd example
Cost of 90-minute massage = £195
A bookkeeper charging a £40 hourly rate.
Massage would be given in exchange for 4.5 hours of bookkeeping work.
Terms of exchange arrangement 
Some services qualify for full barter exchange and some for 50/50 barter/cash.
The arrangement can be made for a single appointment or a series of three appointments, workshops, mentoring sessions or events. Longer arrangements can also be considered but this depends on the service being offered.
Skills & services considered for full barter:
SEO Services
Legal Advice
Advertising
Marketing
PR Services
Accountancy
Bookkeeping
Data Processing
Hotel Accommodation
Travel & Holidays
Spa & Leisure
Theatre & Cinema
Club Membership
Artwork
Photography
Video Making
Some Therapies
Journalism (seeking a writer for biography)
Skills & services considered for the 50/50 arrangement
Copy Writing
Editing
Web Design
To book an appointment/workshop on the barter system, please write to me explaining what you have to offer and I will get back to you with my thoughts. [Contact Colin]