The Intimacy Massage For Women
---
A 60 minute introduction to sensual massage

I recommend this Intimacy massage for the women who wants to take a gentle step into their first sensual massage experience  
---
Are you a new client?
If you are a new client then you can select either the Intimacy Massage or the Exploration massage as your first sensual massage with Intimacy Matters.. The more intense Absolute massage is given only after a new client has experienced either of these two treatment first.
The Intimacy Massage
The Intimacy massage is 60 minute in duration and is primarily a therapeutic massage that covers the whole body but also encourages sensual arousal and can include clitoral stimulation which may result in orgasm. Scroll below to read more.
The Exploration Massage
The Exploration Massage is 90 minute in duration and is a combination of therapeutic massage, sensual and erotic arousal and can include both clitoral, external vaginal massage, Internal vaginal massage, G spot massage. Click here to read more
The Absolute Massage
The Absolute Massage can only be taken after you have experienced either the Intimacy or exploration massage. This massage be taken as either the premium 105 minute massage or the 60 minute stress buster. This massage is tailor made to your specific desires and can include many different and exciting types of erotic arousal. Click here to read more
Client Agreement & Satisfaction Form
As a new client before taking the Intimacy Massage treatment you will be required to complete and return an Intimacy Authorisation & Request Form.  On arrival and after the treatment is finished I will also ask you to read and sign the Client Agreement & Satisfaction of Service Form .
---

---
No.3 – The Intimacy Massage – £100
Pleasurable and healthy but remains lighter in erotic arousal. 
Embarking on a journey of sexual self discovery should be taken with planned consideration and understanding of motivation. If you are someone who is feels sexual inexperienced or has feelings of anxiety when in a sexual situation then I recommend you first take the Intimacy massage.
For your benefit
Coming for the Intimacy Massage enables you to meet me and discuss your motivation and take a graduated approach on your sensual journey.   The massage itself follows a traditional therapeutic massage style but covers the whole body and is intended to arouse you to possible orgasm. You can choose to be partially naked or fully naked but I remain dressed ( I am topless during the massage ) the focus is completely on you. The touch remains surface of body only and can include clitoral stimulation but does not include any type of penetration. Before taking this introduction massage you will be asked to complete the Intimacy Massage Authorisation & Request Form when you can itemise the style, dynamic and arousing elements you want included.
Description of the 60 minute Intimacy Massage
Massage duration 60 minutes
Actual appointment duration of 90 minutes
A full body sensual massage that incorporates hand stimulation of the breasts and clitoris but excludes internal vaginal or anal stimulation. This massage is ideal for women who want to explore intimate touch but prefer to keep the experience to surface arousal only. It usually includes nipple and clitoral stimulation but this can be omitted if preferred.
There are four phases
The Therapeutic Relaxing Phase (15 min)
The Sensual Touch Phase (15 min)
The Sensual Stimulation Phase (15 min)
Fulfilment & Completion (15 min)
Enquiry & Booking
You can email, text or call me to ask any questions about the massage before deciding to book your appointment. Once you have decided to make an appointment you can let me know your preferred dates and times for the massage. Ideally 24 hours notice is good but i can something make same day appointment. there is no limit as to how far in advance you book. I will then confirm back to you that i can take the booking and send you the respective Authorisation & Request Form for you to complete. Once I have received this I send you the full address. At this point you will be required to provide your debit or credit card details to secure the booking. Payment is only taken after your appointment is completed.
On arrival
We begin by giving having a brief chat to answer any final questions you may have. I then take you to the treatment room and offer you the option to take a shower and get ready on the massage table. I leave the room at this point to let you prepare yourself privately. Once showered you will lay on the massage table face down, You can keep under wear on or be naked and pull a large towel over your self and then I will return to the room. I then take a few more minutes to explain how the message will progress and how you can communicate with me during the massage without interrupting the experience.
The Therapeutic Relaxing Phase
The therapeutic relaxing phase follows the line of a traditional massage and is designed to relax the body, work out any strained or aching muscles heighten the senses to ultimately put your mind and body into a state of trust and safety.  The massage starts with a few breathing and relaxation techniques. Warm oil is then applied to your back, shoulders, and buttocks and all are given a full 15-minute gentle but firm massage, working out any knots or tension and encouraging your body to let go.
The Sensual Touch Phase
As you relax and your body responds the massage will subtly become more arousing and my hands will begin to explore the inner thighs, groin and outer areas of the vagina with the intention to promote arousal. To keep the balance of firm but sensual touch I will at the same time be working on your thighs, buttocks, calves and lower back . As your arousal increases and with indications of your enjoyment (movement and sound) I will explore and stimulate more. At this 30 minute point I will check that you are comfortable and want me to continue to the Stimulation phase
The Stimulation Phase
Still facing down on the massage couch I will begin to give clitoral stimulation and external vaginal massage that may bring on orgasm. This will be given in various ways, from underneath, from the side and from behind. Each angle promoting a different sensation.
Fulfilment & Completion Phase
I will ask you to turn over. I will cover you with a towel again and the massage continues with the gentle massage of the feet and ankles, front of legs and upper thighs and intimate areas around the groin maintaining intermittent clitoral stimulation. The massage then oscillates between massage of the hands, arms, neck, shoulders and stimulation of the breasts and nipples preparing you for the final climactic phase of the massage. The goal of this final part of the massage is not solely to achieve orgasm, although orgasm is often a pleasant and welcome side effect. The goal can be as simple as to pleasure and massage the clitoral and external vaginal area.  Lying comfortably on your back with your legs gently apart I begin with the gentle stroking of the outer lips of the vagina around the inner thighs. As arousal becomes more intense the clitoris is carefully stimulated circling clockwise and anticlockwise whilst attention is still given to the peripheral areas around the vagina. There is no internal stimulation but at your request, I can use vibrators or other stimulators.
The last few minutes of the massage includes a gentle head and foot massage. I will then leave the room for you to rest for a few minutes and then take a shower before getting dressed.
Check out the Trust Pilot reviews an comments made by past female clients
---
---
Bookings or Enquiries
To book an appointment with Colin:
Or you can call or text Colin on 0044 (0)7966 522696
Or Chat with Colin online
---
Bundle Rates 
New clients can to combine the cost of Intimacy massage with the other treatments and receive a discount. The treatments can be taken from as soon as two on same day with a minimum 60 minute resting period between treatments or taken within a six month period.
Pay in advance and receive a substantial discount.
3 Treatments – Intimacy, Exploration & Absolute  

20% off 

 £530 reduced to £425
2 treatments – Intimacy & Absolute

15% off

£335 reduced to £285
2 Treatments – Intimacy & Exploration

1o% off

£295 reduced to £265
3 Treatments – Psychosensual with Intimacy , Exploration then the Absolute

25%

off reduced from £755 to £566
Spread the cost with Laybuy
Motivation & Benfits
What reasons do women give for wanting an Intimacy massage?
Often the motivation to embarking on a journey of sensual and sexual self exploration can be multi faceted. Below is a selection of motivations that past female clients have given me when booking a Sensual Massage for the first time.
For women who enjoy regular massage and to have their muscles worked professionally but who also want to experience intimate arousing touch in order to connect with the deeper primal sensual part of themselves.
For women who want to enjoy the firm yet tender touch of a man without the need to perform or give back sexually.
For women who know that arousal and ultimate orgasm can also be enjoyed through gentle prolonged intimate touch rather than penetrative intercourse.
For women who want an intimate experience to compensate for a lack of satisfaction in their day to day sex life.
For women who have issues around loss of libido, fear of intimacy, painful intercourse, orgasmic dysfunction, insecurity and sexual inexperience.
Single women, who are happy to not be in a relationship and whose sex lives are good but miss the intimacy and tender touch that a relationship brings.
For women who believe that it is right to be able to experience arousal and orgasm without commitment and responsibilities of a relationship.
Women in a marriage/ partnership where most else is good but the sex and intimacy has declined, but they need to receive intimate attention within a discreet, safe professional environment that does not challenge their current situation. (This is particularly relevant to women from backgrounds where their culture dissuades them from exploring their sexuality and sensual needs for fear of being judged)
For the inexperienced woman who wants to learn from an experienced older man to discover new sensations of arousal and to explore new erotic sensations..
For older women who have found their libido going "through the roof" but that their partner or current situation can not provide for it.
For mature women who are still very sexual but want to explore this discreetly in a safe, professional environment without wanting to have it intrude on their personal lives.
Click Here to Read The Feedback & Testimonials from previous female clients
Click here to read independent reviews given to Colin on Trust Pilot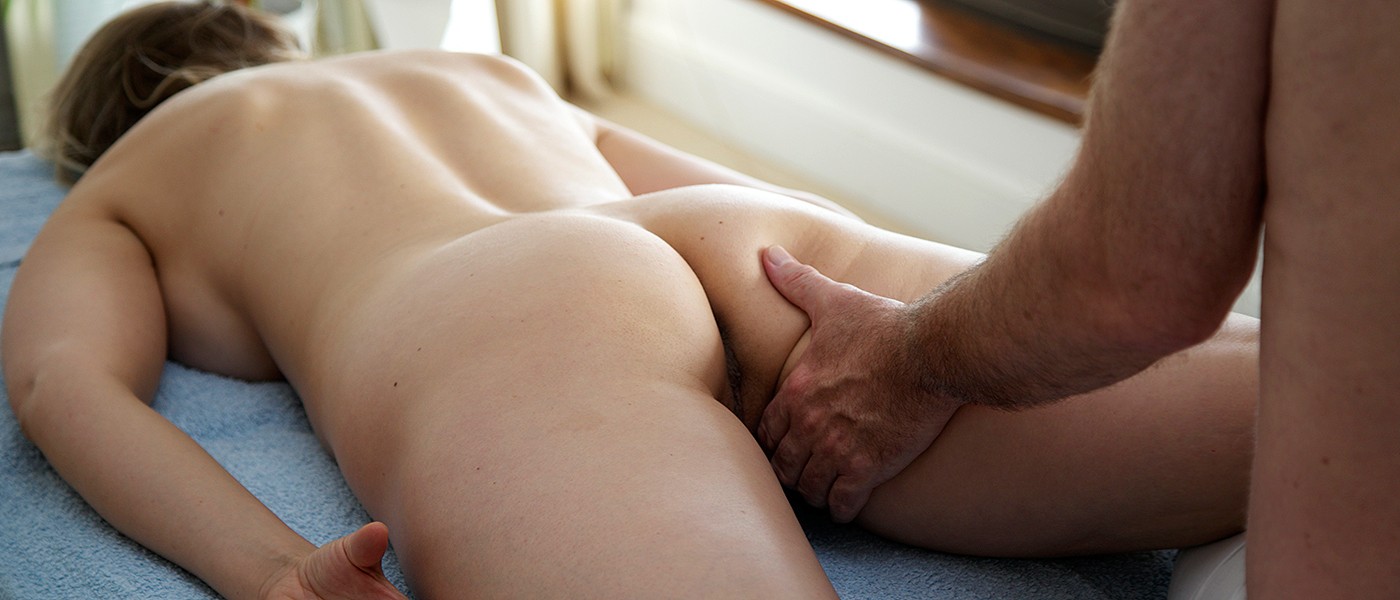 Continuing your journey of sensual and sexual discovery
---
The Exploration Massage Treatment – £195
90 minute massage within a 2 hour appointment
The Exploration massage treatment is the next step in your journey and is 90 minutes in duration and include internal vaginal stimulation, g spot, a spot and therapeutic internal vaginal massage. Click here to read more
The Absolute Massage Treatment – £235
105 minute massage within a 2.5 hour appointmnet
The Absolute massage is longer and the most intense massage given. It is 105 minutes in duration and can incorporate all elements given within the Intimacy & Exploration massage treatments but also can include more specific elements such as ejaculation and anal stimulation. Click here to read more
Request 15-minute FREE Call
It can be lonely and frustrating when you feel unable to share your intimate thoughts about your sexuality or relationship and for some, it can be a daunting decision to come and see me and explore these feelings and needs. Quite often female clients tell me it took them months even years to finally decide to book a session and often afterwards say they wished they hadn't waited so long. But whether you are a man, a woman or a couple; whether you are straight, gay, lesbian, bisexual, bicurious, transgender, pan or polysexual or transsexual, if you have any questions or you are not sure how or if I can help you then the 15-minute phone call may help you decide. Maybe you are just too nervous to book a full appointment and want to know more details before you commit to anything. If this is the case just send me a quick text requesting a 15-minute chat with me on the phone. I will reply by text with a suggested time to speak.
Click here to Request a FREE CALL
Questions & Answers
---
General Questions
How do I book an appointment?
You can book on line or either call text or email me or complete an appointment form 
Mob 0044 (0) 7966 522 696
Do I pay a deposit?
If using the online booking system you just leave you card details. If you are a new client and do not want to leave your card details then I ask you to pay a £25 deposit when booking.  The deposit can be paid by Debit or  Pay Pal or Bank Transfer or Cash in the bank.
Where are you located?
My treatment studio is located in Chelsea Sw3 London. The full address will be given after confirmation of your appointment. [See Location]
Can I arrive early?
No, please arrive at the time you have booked the start of the appointment.
What if I am running late?
Just send me a text or email to keep me informed, as I may have to make adjustments to later appointments
What if I need to cancel?
You can cancel up to 24 hours before with no charge. If you cancel within 24 hours then you pay 10% of the fee if you left your card details or the £25 deposit. If you are a no show and do not tell me that you are not attending then you will be charged 50% of the appointment cost.
Can I take a shower?
If you have not showered within 1 hour before arriving for the appointment then I ask you to take a full body shower before receiving the massage. You are also welcome to take another shower following the massage.
Can I have a cup of tea or coffee or glass of wine when I arrive?
Sometimes this helps the nerves and yes I am happy to give you a tea , coffee or a glass of wine or water on arrival.
What is the reason for me completing the Authorization & Requests Form?
Before taking any appointment, I require you to complete the Intimacy Authorisation Requests Form. The purpose of completing this form is to give me the authority to give you this intimate massage and to provide me a better idea of your motivation and expectations for the massage. The form also gives you the opportunity to indicate the type and level of sensual arousal you want to experience. Your identity can remain anonymous but you do need to give a working email address and mobile number.
Do you give home or hotel visits?
I always prefer to see you at my treatment room but if this is impossible due to disability or distance and timing then I am happy to discuss alternatives.
Can I spread my payments for a single or series of appointments?
Yes, you can. I offer various methods to pay [click here] 
Do you offer reductions the low paid?
I want everyone to have access to the benefits of sensual massage so I will do my best to accommodate your budget. If you are unemployed I will need proof of your status to give a discount. You will need to fit in with my available times for the appointment which are usually mornings between 9 am and 1 pm. I also run a donation system where those who can afford it donate to create fund for less well off to take a treatment . See Buy Me A Coffee
Questions about the  actual massage content
How can I be sure you won't do something I don't like?
I always ask clients to complete the Intimacy Massage Authorisation & Requests Form before giving their first appointment.
Do you give body to body contact in the Sensual Massage?
Yes, I do unless requested not to. The massage involves some body to body contact since as well as using my hands, I also use my arms, elbows, body weight, but this can be adjusted to suit your comfort
Are you clothed when giving the massage?
Yes I am dressed with trousers or shorts on but I do become topless when giving the massage. I remain dressed for the Intimacy Massage unless requested not to be
Can I touch you during the massage?
I am comfortable to be touched.
Will you give me oral stimulation if I want it?
This would be regarded as an upgrade to the "Exploration" massage
Can I arouse you?
This would be regarded as an upgrade to the "Exploration or Absolute" massages
Do you kiss during the massage?
No I do not kiss
Are you healthy?
Yes, I take regular sexual health checks and since this is my main work I always maintain a high level of personal health and cleanliness. I expect this of my clients also.
When was your last ALL CLEAR full sexual health check?
May 16th 2021
Are you Covid vaccinated?
Yes in march I am double vaccinated
Do you allow poppers or drugs
No, I do not see clients who are under the influence of alcohol or drugs
Do you give 4 hands massage?
Yes once you have taken an intimacy massage you can return  to take a 4 hands massage with either myself and another male or a female masseur
Do you use sex toys on me?
This is optional and must be indicated on the Intimacy Authorisation & Request Form. In this intimacy massage it would only be given as external stimulation.
Can I have someone with me at the appointment?
Yes, sometimes partners or friends come along and sit either in a nearby room or in the treatment room and watch. This can be indicated on the Authorisation & Request form
On arrival can I notify a friend of my security and welfare?
I fully understand that if you are coming to see me the first time you may want to let another person know where you are and that you may have arranged to text or call them once you have arrived and met me . If this is the case then please feel free to do so shortly after you arrive.
Other Questions
Do you do out calls to my home or hotel?
If you live in central London or are staying in a hotel in central London then I am happy to come to you but there will be an extra charge. If you live further away I can also come to you but if it involves transport and extra travel then this would be included in a special quote.
Do you need anything from me?
I want you to be yourself. To feel free to express your emotions, desires and fantasies without restriction. To be who you want to be and to do what you want to do
How confidential is this?
Totally and completely. I see women who are in very public sensitive jobs, who are married, well known or come from a culture that has strong rules around female sexuality and so you do not have to give me your real name and only your mobile and email contact details and information relating to the massage itself. I will never disclose any personal detail and all that takes place in the treatment room remains in the treatment room.
How can I pay?
I accept cash, debit or credit card or bank transfer in advance.
TERMS & CONDITIONS & INSURANCE 
Colin Richards and Intimacy Matters has current Civil Liability Insurance (including Public/Products Liability and Professional Indemnity) that covers both counselling services and therapeutic massage.  Clients taking a sensual massage, a psychosenual massage or any form of sensual treatment or sensual massage classes that involves nudity, arousal, and erotic stimulation do so at their own risk and will be asked to sign a waiver before taking the treatment. To read the full terms & conditions and insurance cover Click here