Male Volunteer Massage Receiver Registration
This is the application form for men who want to volunteer as receiver bodies or models for:-
Massage My Man Individual & Group Classes – Women learning to give men sensual massage
Touch & Turn On Individual & Group Classes – Men learning to give other men sensual massage
Sensual Massage Moviee – Volunteer model
Intimate Tutorials – Volunteer Model
Important
If you are not comfortable with male to male intimate touch then I can not use you as a volunteer as I need to be hands-on when I teach both women and men
To register
to be a volunteer receiver
Click Here
Questions & Answers
Q. Do I have to have experienced a sensual massage before I can volunteer?
Yes. If you have been accepted as a volunteer receiver and have not received a sensual massage from Colin. In that case, you must have experienced at least a 60- or 90-minute X-Perience Sensual Massage. I offer this at a 15% discount for prospective volunteers.
The reasons for this are:-
a) It gives us a chance to meet and discuss the more detailed points about volunteering
. b) It allows you to experience and understand the massage and what I teach a student that would be given to you in a class.
c) To understand your arousal process and methods of reaching orgasm, this is very relevant when teaching a student so that I can match volunteers to students' learning needs. d) For you to ask any questions regarding the classes
Q. Can I volunteer as a receiver for female or male students?
Yes, when completing the form, you can identify if you want to be a receiver for females, males, or both genders.
Q. Who can apply as a volunteer "Receiver" for a private class or group workshop?
I regularly run private massage classes and group workshops for men, women and couples. For these workshops I require "male volunteer bodies" to have these attributes:-
To be aged between 21 and 55
To be living within 2 hours of Central London or visit London regularly
To be comfortable to be naked and massaged to full arousal and orgasm/ejaculation

To be comfortable to be touched by Colin when teaching most likely includes genital touch from Colin when teaching edging to orgasm.
Q. What body type is required?
You need to have a physique that can be described as one of these adjectives:- slim, fit, toned, muscular, or good average.
Q. What sexuality do I need to be?
Classes and group workshops are for women giving to men and men giving to men, so applicants can be straight, bisexual, bicurious, or gay. You can apply to be a volunteer for a class that fits with your sexuality.
Q. Will I be massaged by Colin as well as the student?
Yes. When I teach, I need to be able to demonstrate all aspects of the massage, so you need to be comfortable to have all of your body touched by me. If you define as heterosexual and a female is a student, you must be comfortable for me to demonstrate genital massage on you for her to follow my example. This will include genital areas
Q. Do I have to be well endowed?
No, you just need to be confident you can become aroused and reach orgasm.
Q. Will I have penetrative sex at these classes or workshops?
No, these classes and workshops, whether female to male or male to male are about teaching and whilst they can be very erotic and reciprocal touch may occur, students do not have penetrative sex.
Q. Do I need to have a high libido?
Yes, you need to be confident that in a teaching scenario, from 3 person (myself the student and the volunteer) in a private workshop to possibly up to 14 people in a group scenario (7 pairs working on 7 volunteers) you will be able to achieve and maintain an erection. Men with delayed orgasm or erectile challenges should not apply.
Q. What if I am completely straight and don't want to be touched by another male?
Then you should NOT apply.
Q. What about health?
You MUST be healthy with a normal body temperature and not on any significant medication and HIV negative and STI free, nor have a temperature or flu or COVID symptoms.
Q. What do I have to do?
Just lay naked on the massage table and receive the sensual massage. Then, give feedback after the massage on the student's techniques and skills
Q. What is the time length I will be needed for? Private Classes 
The private workshops I run are either 2, 5, 10 or 20 hours and in each workshop, the students learn by practising on volunteer receivers in practice sessions. The number of receivers required for each workshop and the length of the work. The practice massage is given either by Colin as a demonstration or as an assisted four-hands massage, with Colin teaching the student taking the workshop.

Group Workshops
If it is a group workshop you are volunteering for then you will be in a treatment room with up to seven other receivers on seven separate massage beds and a maximum of 14 students working in pairs on each receiver. You would be required for about 4  hours and the workshops are divided into two levels: Foundation & Intermediate group workshops. Personal boundaries such as a preference of touch by male or female, level of erotic touch and any no-go areas are always respected; just let me know before.
Q. Do I get paid for this?
No. But you can book your discounted private sensual massage with Colin. Usually mornings, but always booked in advance.
Q. Who is present during the workshop?
For the private class, there is just be Colin and the student. For group workshops, there may be up to seven other volunteers as well as attendees at the event.
Q. How many male volunteers do you already have?
At the moment, about 360 on the list.  However, often people are at work or not available when I need a volunteer, so the more available you are the more likely you will be selected.
Q. When do the workshops happen?
Private classes take place when booked by the individual student. This can be weekdays or weekends, morning, afternoon or evening. When a private class is confirmed, Colin sends out a volunteer receiver request via newsletter a few days before the workshop. You must make sure the email does not land in your spam box. Group workshops take place on specific days so keep an eye open for emails requesting applicants.
Make sure these emails do not fall into spam at colin@intimacymatters.co.uk; otherwise, you will miss opportunities.
SMM&Volunteers Chat Group
To ensure you receive the volunteer request notification, I use a Telegram chat group to notify volunteers about general workshops and sensual massage opportunities. Once you have been accepted into the group, you will be invited to join the chat group.
Video Models For Massage Movies & Tutorials
Fee-paying opportunities that you can also apply for. I have two web site that I often require male models for.
Intimate Tutorials
Intimate Tutorials is a sensual massage and sex help tutorial website. I sometimes require male model to take part in the making of these videos. You must be comfortable showing your full identity when making a video tutorial for Intimate Tutorials. Fees are paid from £100 to £500 depending on the content.

Sensual Massage Movies
I also welcome gay, bisexual or bi-curious male volunteers for this male-to-male sensual massage website Sensual Massage Movies
In return, you receive
If your face is not shown, a year's free membership of the SMM website worth £99 https://www.sensualmassagemovies.com If you show your face If you agree to show your face on camera in addition to the years' membership, you also receive a voucher for a 90-minute private sensual massage Colin can give on another date, worth £250 and a £50 cash payment
---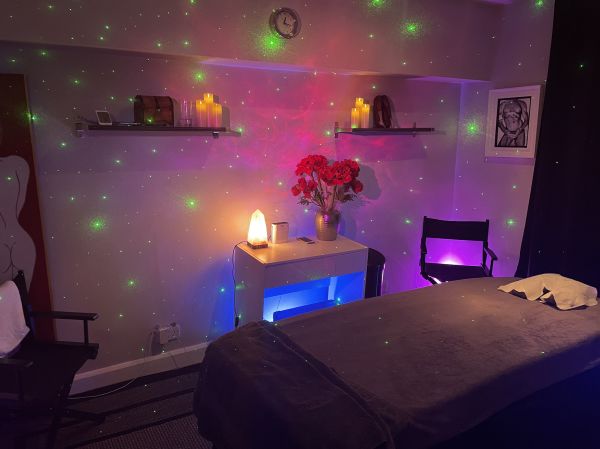 Registration Form
Click here to complete the registration form.
You will be notified by email if you are accepted.