The 6-Hour Foundation Class
Classes are to be taken in 2 x 3-hour sessions on separate days within a month.
Explore & expand your foreplay skills.
The 6-hour Massage My Woman Foundation class is a good starting point for men who want to develop their confidence and skill in giving sensual massage and enhanced foreplay techniques to women. It can be taken independently or as step one to move on to the Intermediate or Professional Training courses. It can also be taken at a 10% reduced price if booked within The 12-hour Combined Foundation & Intermediate Class.
In the first 3 hours the class begins witrh 45-minute discussion about female sexuality, then you will meet the first femnale volunteer receiver and have further discussion on what she enjoys about sensual massage and what she feels men need to know about female sexual arousal. This is followed the giving a 90-minute sensual massage to a female receiver. During this first practice  massage, Colin will teach a full-body sensual massage routine with erotic arousal that will include various movements and techniques to stimulate and arouse the female body. The student follows each step repeating the method Colin demonstrates.  After the massage is finished the female receiver will give her feedback on your style and technique and give any recomendations to practice more on.
The second three hour class  begions with a welcome catch up converastion and further discussion on female sexuality. The second female receiver will also join in with this converastion. The second practice massage is given with Colin guiding rather than speaking. You will mirror Colin's moves as the massage is given. This second practice massage is given more relaxed, lights dimmed and music on so that the female receiver can enjoy the massage to the full without distraction and respond naturally. The female receiver gives final feedback at the end of this session.
Advanced materials and information
The day before your Foundation class, you will receive:-
The Agenda for the Foundation class with details of the respective volunteer receivers you will be practising on
A PowerPoint presentation of the massage that you will be learning
Get the username and password to give you a month's free access to the Intimate Tutorials website to view the online training videos
In the 6-hour Foundation class, you will learn:-
Learn about the biology and anthropology of female and male sexuality and how it relates to sensual massage.
Receive an introduction to the psychology of female arousal and how it relates to physiological arousal.
Give a full-body sensual massage with therapeutic, sensual and erotic techniques.
To encourage slow seductive arousal by stimulating her mind by touching the sensitive non-erotic areas of the female body.
To give breast and nipple massage
To give buttock and upper thigh massage
To master clitoral stimulation
To explore external vaginal stimulation
And observe via a demonstration of internal vaginal massage
And observe via a demonstration of female ejaculation techniques
To practice various positions to give clitoral stimulation
To edge her towards multiple clitoral orgasms
Power point guidance presentation provided
Receive a complimentary 30-day membership of Intimate Tutorials
Please note: internal vaginal massage, G Spot and Ejaculation tecniques are only demonstrated in the Foundation Class. These erotic elements are practoced by students in the Intermedaite class and Professional Training.
Foundation Class Options & Costs
Option 1 –

Practice massage is given to t

wo

 different female volunteers in two 3-hour practice sessions –

£750

Option 2 –

Practicing on your partner or friend in one of the sessions and a volunteer receiver supplied by Colin in the other

– £700
If want only to take the Foundation class first and  have the option to return to take the six hours Intermediate class at a later date but not book it now as the Combined Foundation & Intermediate Class, the cost for the stand-alone Intermediate class is a further  £650
Buy Now Pay Later  – Take 6 weeks to pay for the class of your choice.
Application Form
To apply to take the Foundation class – Click here
The application does not mean you are making a booking. It just details yourself and your motivation to take a particular class. Once your application form is received, I will contact you to discuss your reasons and expectations for taking the class.
When can I take a class?
Unless arranged differently and with mutual agreement,  the Experiential session is 2.5 hours in length. The Foundation Class is held as 2 x 3 hour classes and Interdemate Classes are held as 4 x 3 hour classes. The Professional training is held as 4 x 5-hour sessions
Monday to Friday 3-hour sessions are usually either:-
10 am to 1 pm
1 pm to 4 pm
6 pm to 9 pm
Saturday 5-hour sessions
Over what period can I spread my classes?
The Foundation 2 x 3-hour classes must be completed within one month
The Combined 4 x 3-hour Foundation & Intermediate classes must be completed within two months
Professional Training 4 x 5 hours must be completed within three months
Fees are not refunded if you do not complete the class within the above time frames
How soon do I need to book a class?
These classes are popular, and I am also busy with treatment appointments, so I generally run only one five-hour class daily. If you have specific dates, booking at least two weeks in advance is best.
Immediate bookings supplement cost
If you make an enquiry and want to book a class within seven days, an extra 10% charge will be made if I can accommodate you.
Splitting the classes
Can I take the Foundation class and then return later and take the Intermediate or Professional training without repeating the Foundations class?
Yes, The Foundation Class can be followed by a further 6 hours of Intermediate training and then 10 hours of Professional training; however, the cost is more being split classes.
Sharing the training with others
All prices are quoted for one person taking a class.  If two people are taking the course together, 50% is added.
Deposit & terms of payment on all class and training bookings
Whichever class you book, a 50% deposit is required upon booking. The balance is due 24 hours before the first class starts.
You must pay a 50% deposit on booking. The balance of payment is due the day before your class starts  You can cancel up to three days ( 72 hours ) before the first training day and have these two options.
To receive back the full deposit.
Transfer the class to another date.
Loss of deposit
If you cancel within three to two days of your booked class, you must either re-book another class date or lose your deposit.
24-hour cancellations or no-show
If you cancel within 24 hours of the start time or do not show up on the day, you will lose your deposit.
Take out cancellation insurance.
To cover any cancellation, we recommend you seek a cancellation insurance policy.
The Female Volunteer Receivers
---

Depending on your chosen class, you may practice on one to six female volunteer receivers. I currently have about 240 women on my volunteer receivers list. Almost all professional women have been to see me as a client or have received a demonstration massage from me and then decided to volunteer. They are aged between 21 and 55 and can be of any ethnicity or physique, from slim to curvy. All are very comfortable with other sexuality and are eager to help men learn more about sensual foreplay and the erotic arousal of women.
When I have a class booked a couple of days before the class, I send out a request to those on the list giving basic details of the student whom I require a receiver for. I send them your image, your name ( it can be a pseudonym) and basic information about you ( profession, age, sexuality) and your motivation for taking the class.
If a student selects to have a volunteer from this list as their receiver rather than bring their own, I try to match the student's desired type as stated on their application form. However, age and body type are never guaranteed, as much depends on who is available on the day.  Generally, the women on this volunteer list are happy to receive clitoral and vaginal arousal and body-to-body contact within the massage; however, receiving oral stimulation or giving any reciprocal touch back to the students is their decision on the day.
---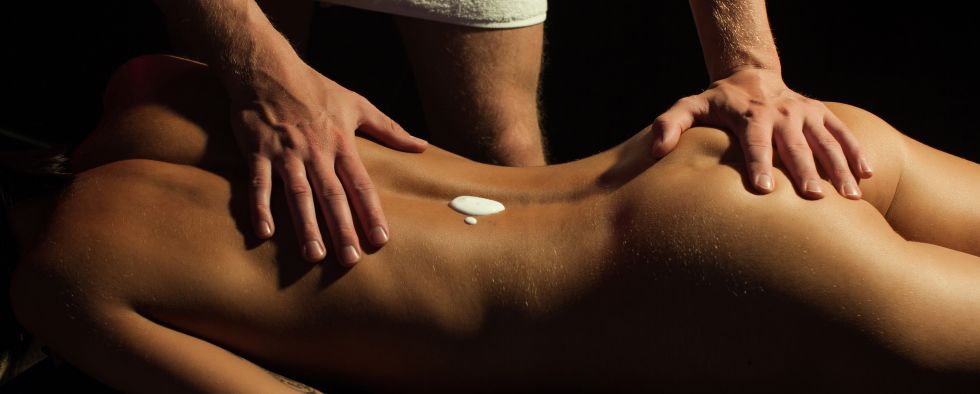 ---