List of all treatments with prices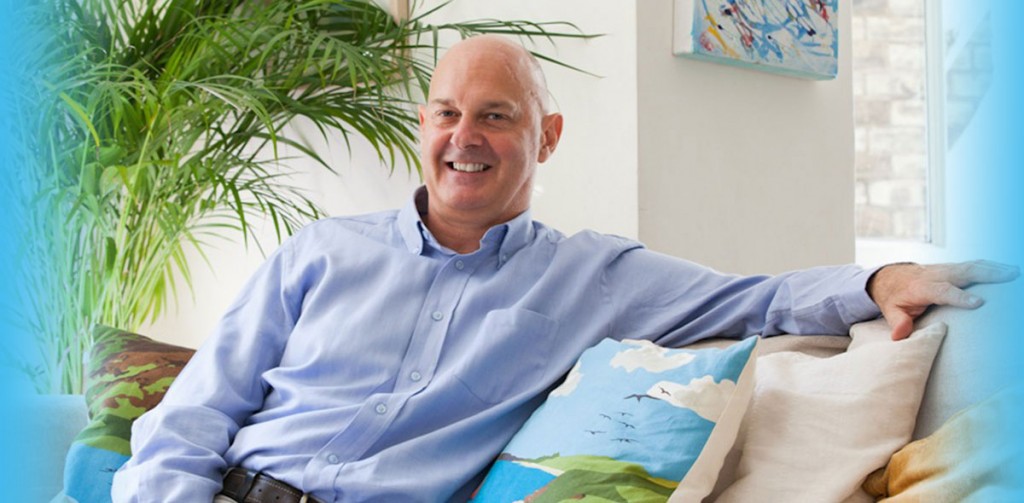 Introductory 15-minute FREE Call
It can be lonely when you feel unable to share your intimate thoughts about your sexuality or relationship and, for some, it can be a daunting decision to come and see me to explore these feelings and needs. But whether you are a man, a woman or a couple; whether you are straight, gay, lesbian, bisexual, bicurious, transgender, pan or polysexual or transsexual; if you are not sure how or if I can help you, or maybe you are just too nervous to book an appointment and want to know more before you commit to anything – then just send me a text and ask if you can have a 15-minute chat with me on the phone. I will reply by text with a suggested time to speak. In that time you can ask me any questions or explain the issue you may want help with. Just send me a text to arrange a short FREE chat to 07966 522 696.
---
Body Treatments for Women
2 Hands Massage
The treatments Colin offers for women are:-
Absolute
The 105-minute Absolute Premium Massage (most popular) – £235
The 90-minute Absolute Tension Release Massage – £195
The 60-minute Absolute Explore Massage – £135
Intimacy
The 90-minute Full Body Intimacy Massage – £175
The 60 -minute Half Body Intimacy  Massage -£105
Naturist
The 60-minute Naturist Massage -£95
Psychosensual Treatment
The 3-hour Psychosensual Treatment for performance/orgasm issues -£325
4 Hands Massage
90-minute with 2 male masseurs – £395
60-minute with 2 male masseurs – £295
90-minute with male & female masseur – from £425
60-minute with male and female masseur – from £325
---
Body Treatments for Men
2 Hands Massage
90-minute 'Premium' sensual massage – £195
75-minute 'Superior' sensual massage – £165
60-minute 'Standard' sensual massage – £135
45-minute 'Stress Buster' sensual massage – £105
4 Hands 
90-minute with 2 male masseurs – £395
60-minute with 2 male masseurs – £295
90-minute with male & female masseur – £425
60-minute with male and female masseur – £325
---
Body Treatments for Couples
90-minute 'Watch & Enjoy' Couples Massage – £255
90-minute 'Watch & Touch' Couples Massage – £275
90-minute 'Give With Me' Couples Participation Massage -£295
90-minute 'One After The Other' – Couples Consecutive Massage – £325
90-minute Tandem Massage (given to you both in the same room at the same time)
2 Male Masseurs  – £395
1 Male & 1 Female Masseur – £425
---
Psychosensual Treatments for Men, Women and Couples
If paying for both sessions together
Two sessions total – £325
If paid separately at each session
The Consultation – £115
The Sensual Bodywork – £235
Ongoing appointments 
1-hour Counselling – £100
2-hour bodywork – £200
---
Mentoring
Face to face mentoring on a pay as you go basis
60-minute session: £125
120-minute session: £195
Series of six face to face appointments
There is a 15% reduction if paid in advance and all appointments completed within 6 months. There is no refund for appointments not taken within the 6 months.
Six 60-minute sessions: £635
Six 120-minute sessions: £995
 Telephone/Skype/WhatsApp mentoring on a pay as you go basis
(ideal for international clients)
60-minute sessions: £105
120-minute sessions: £175
Series of six Telephone/Skype/WhatsApp mentoring
There is a 15% reduction if paid in advance and all appointments completed within 6 months. There is no refund for appointments not taken within the 6 months.
Six 60-minute sessions: £535
Six 120-minute sessions: £895
On the spot telephone support
Available on a daily, weekly or monthly pre-booked basis
A one-off 30-minute chat: £55
---
Payment options
Deposit
On all new client bookings, I require a £25 (single) or £50 (couples) deposit. After your first appointment, the deposit is waived. In the event of cancellation and if given within 7 days then the deposit is returned. If given after 7 days then the deposit is held on account for a replacement booking. For 'no shows' the deposit is forfeited. It is essential that at the time of booking a contact telephone number is given and that you text to confirm attendance at least 1 hour before the appointment start time.
In advance
By bank transfer
Paypal
On the day
Cash
Bank transfer
Credit or debit card
]Paypal
Discounts & Payments Plans
Discounts and monthly payment plans for regular appointments
I like to make sensual massage accessible for everyone but I do realise sometimes that even though the desire is strong the cash flow situation may not allow you to take an appointment or workshop with me when you want to.
To help I offer  payment plans that enable you to spread your payments over 12 months for more details [Click here]
Skills  Exchange
Pay for your massage in exchange for skills & services
For those clients who want to make an appointment or book a workshop with me but do not have the budget, in some situations, I am happy to consider an exchange of services or skills as payment.
For example, if you run a restaurant, a carpet cleaning service or are some type of consultant or therapist then you would book your appointment in the usual way but when it came to payment we would agree on a full or part exchange based on the full value of one another's services.
1st example
Cost of a 90-minute massage – £195
Cost of carpets being cleaned – £95
Balance to pay for massage in cash would be £100
2nd example
Cost of 90-minute massage – £195
A book-keeper charging a £40 hourly rate
Massage would be given in exchange for approx 5 hours of book-keeping work.
For more information on how to arrange your Massage/Skills exchange [Click Here]
Special rates for students
I am a student and I want to book a sensual massage but I can't afford the price, can you offer me a reduced rate?
If you can make a morning appointment between 8.00am and 1.00pm (finish time) then if you can take the appointment within 48 hours and will depend on my schedule I may be able to offer a discount. Alternatively, if you can only make afternoons or evenings then I am happy to take payment in two instalments with the first payment made by credit or debit card on booking with the balance within one month after the appointment.
In the event of cancellation
Once paid the deposit is non-refundable but if cancellation is given up to 1 hour before the start of the original booking the deposit can be transferred to another booking for a future date. If the booking is cancelled within one hour or you do not turn up for the booking without notice then the whole charge for the appointment will be made.
---
My Code of Practice
Code Of Practice for the giving and receiving of a Sensual Massage with Colin:
The ethos of Sensual Massage is about receiving and sometimes sharing intimate sensual touch with another human being and is often experienced in the use of massage techniques to achieve or enhance sexual arousal. It does not include sexual intercourse.
The relationship between client and therapist is designed to be one of trust and respect. Consequently, I will always be courteous and caring at all times and take time to hear your needs and motivations for wanting the treatment or mentoring. Before the appointment commences both parties should make clear their own personal boundaries. Female clients are requested to complete the Authorisation & Request Form for the respective massage they are taking. If you are a new client then before giving the first treatment I will need to have a brief conversation with you about your general health and fitness and to hear about any medical history that may be relevant to you receiving the massage. I may ask about some of the following:
1. Your motivation for wanting the treatment.
2. Any sexuality or sexual performance issues
.
3. Skin allergies, fears about intimacy, disabilities etc
.
4. Expectations and concerns about the treatment
.
5. Confirmation and agreement of fees and duration of the treatment.
Respect for personal boundaries
The personal boundaries of both client and therapist must always be respected. If there is any aspect of the massage that you feel goes beyond your own personal boundaries then please let me know immediately. Equally, if I feel that my personal boundaries are being crossed I will indicate this politely and ask you to refrain from what you are doing. If this is not respected then I may terminate the treatment without reduction of the fee.
All treatments are carried out in a clean professional environment with fresh towels and excellent shower facilities available both before and after the treatment. Massage is given with non-aromatic oils.


Health & Weight Limits
All massages, unless specifically requested not to, include arousal to orgasm which by its nature increases heart rate. Therefore the sensual massages are NOT suitable for anyone classed as severely or morbidly obese or anyone who suffers from a heart condition or is taking medication for a heart condition. In the cases of skin disorders, epilepsy or if you suffer from fits, please discuss the suitability of the massage before making the appointment.