Massage My Woman Experiential Session
If you are undecided about taking a Massage My Woman class, the Experiential Session is an excellent way to understand what a class may involve. By joining Colin to give a four-hand massage to a female volunteer receiver or your partner/friend, you will get to experience this giving of the massage and the effects and fulfilling results it gives to the female receiving.
 On booking the session, Colin will ask about your motivation for taking the session and then hear what you want to explore within the massage practice. He will find a volunteer to suit your situation and arrange a mutually convenient time for the session. This can be morning, afternoon or evening, depending on Colin's availability. The session starts with a brief chat between you, Colin and the female volunteer receiver to understand how she may enjoy her massage and what aspects of arousal and erotic stimulation she wants to explore. Once the female receiver is settled on the massage bed, Colin starts with a 15-minute practical teaching of standard massage strokes for her back, legs, buttocks and shoulders. Then once you are feeling confident and at ease and the volunteer is relaxed, we start the four-hand massage.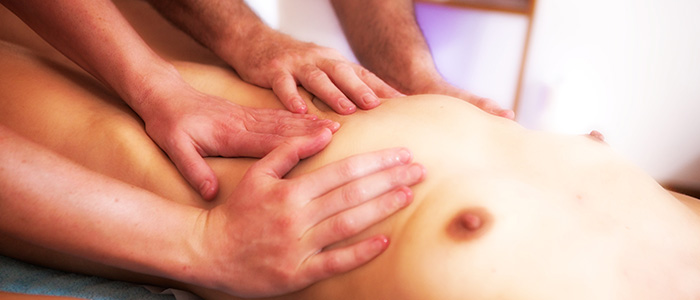 Throughout the 90-minute massage, Colin and the student work together, with the student following his lead. The intention is to create a sensually enjoyable experience for the receiver. Rather than be taught specific massage techniques in the Experiential you get to understand why sensual massage is seen by women as an essential part of their sexual process. It slows things down, makes them feel they are the centre of attention and usually enables them to experience many types of pleasure as well as multiple orgasms. For the male giver, it enables him to witness the fruits of his skills and enjoy the unfolding of her arousal. It also helps men with performance issues since if used with female partners delays penetration until both are ready or even replaces penetration should ED be an issue for the man.
The male student can remain clothed or be naked when giving the massage. If there are specific aspects the student may want to include in the massage, then let me know. With the volunteer's consent, these may be incorporated into the massage—for example, light spanking, domination or female ejaculation.
Options & Costs
Option 1 – Colin and the male student giving a 4 hands-sensual massage to his female partner or friend (2.5-hour session) – £300
Option 2 – Colin and the male student giving a 4 hands-sensual massage  to a female volunteer receiver (2.5-hour session) – £350
Option 3 – Colin & Carla (3-hour session) – Colin and the male student give to Carla and then receive his own 30-minute sensual massage from Carla on her own or as a 4 hands with Colin. The 30 minute massage for the male student can include erotic stimulation to orgasm  – £500
Payment Plans
I like to make sensual massage accessible for everyone, but I sometimes realise that even though the desire is strong, the cash flow situation may not allow you to take an appointment or workshop with me when you want to.
Click here to learn about Buy Now Pay Later  – Take six weeks to pay for the class of your choice.
Application Form
To apply to take an Experiential Session – Click here
The application does not mean you are making a booking. It just details yourself and your motivation to take a particular class. Once your application form is received, I will contact you to discuss your reasons and expectations for taking the class.
Deposit & cancellation 
You must pay a 50% deposit on booking. The balance of payment is due on the first day of the class. You can cancel up to three days ( 72 hours ) before the first training day and have these two options.
To receive back the full deposit.
Transfer the class to another date.
Loss of deposit
If you cancel within three days of your booked class, you must either re-book another class date or lose your deposit. If you do not no show up on the day, you will lose your deposit and be sent an invoice for the other 50%
Take out cancellation insurance.
To cover any cancellation, we recommend you seek a cancellation insurance policy.
The female volunteer receivers
---

You may practice on one to six female volunteer receivers depending on your chosen class.
I currently have about 240 women on my volunteer receivers list. They are almost all professional women who have been to see me as a client or who have received a demonstration massage from me and then decided to volunteer. They are aged between 21 and 55 and can be of any ethnicity or physique, from slim to curvy. All are very comfortable with other sexuality and are eager to help men learn more about sensual foreplay and the erotic arousal of women.
When I have a class booked a couple of days before the class, I send out a request to those on the list giving basic details of the student whom I require a receiver for. I send them your image, your name ( it can be a pseudonym) and basic information about you ( profession, age, sexuality) and your motivation for taking the class.
If a student selects to have a volunteer from this list as their receiver rather than bring their own, I try to match the student's desired type as stated on their application form. However, age and body type are never guaranteed as much depends on who is available on the day.  Generally, the women on this volunteer list are happy to receive clitoral and vaginal arousal and body-to-body contact within the massage however receiving oral stimulation or giving any reciprocal touch back to the students is their decision on the day.
---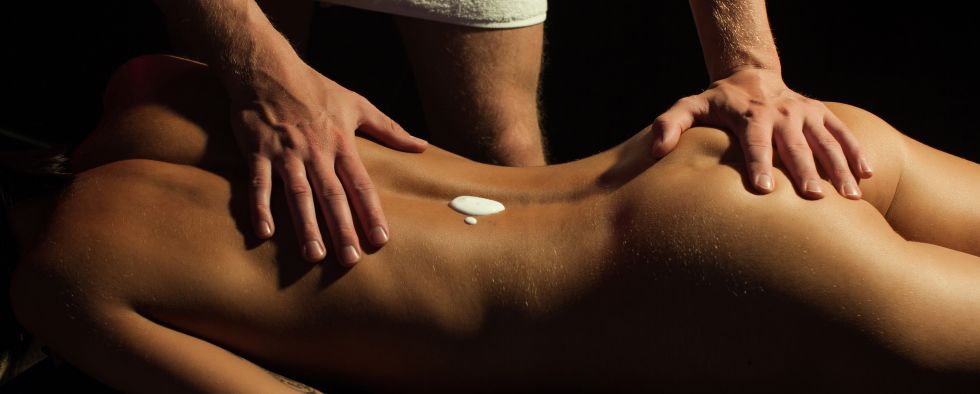 If a student wants to guarantee the age or body type of the receiver, I can seek out professionals who are happy to receive the erotic massage however the cost will vary and are added to the cost of the class.
---
Experiential Session Application Form
To apply to take an Experiential Session – Click here