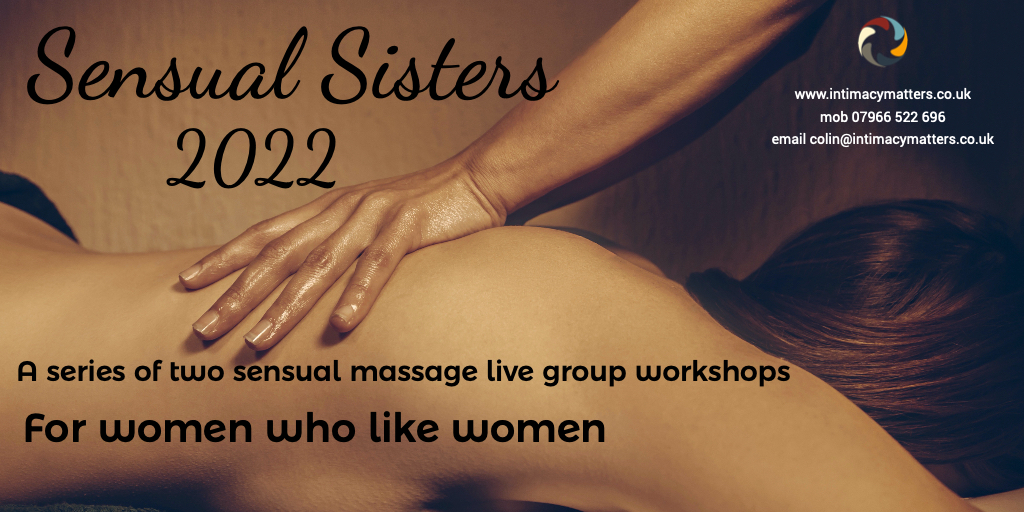 Sensual Sisters
An Evening Boutique Group Workshop
---
A four hour evening workshop for women who like women
This 4-hour small group workshop is a good as starting point for the woman who wants to develop her confidence and skills in giving sensual massage and enhanced foreplay techniques to other women. Maximum attendance is four female students practicing on two female receiver models.
Participants can be of all orientations but must have a genuine interest in giving another woman a sensual massage combining foreplay and integrated erotic techniques. The four hour workshop covers some theory of female to female intimacy but mostly focuses on teaching practical skills in two 90 minute massage sessions.
Next Dates – To Be Confirmed
Participants – Maximum four practicing on two female volunteers in two practice sessions
Cost – £175 per person including Prosecco & nibbles
Times – 7pm to 11pm
Location – Chelsea SW3 3LH
Application Form
To apply for this Sensual Sisters Sensual Massage workshop
You must first complete the registration form HERE
Or call Colin 0n 07966 522 696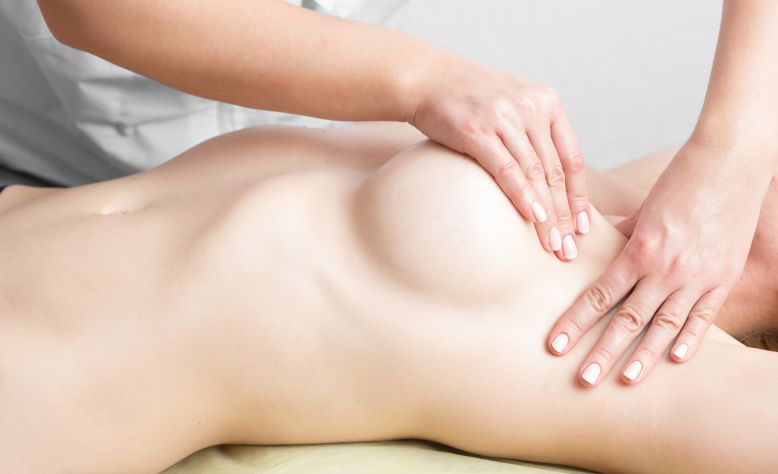 In this sensual sisters workshop you will learn:-
Get a deeper insight into the psychology of female arousal
Explore the motivations and benefits of same gender exploration
Learn to give a full body sensual massage
Learn to to encourage slow arousal by stimulating her mind via touch of the sensitive but non-erotic areas of the female body
Give breast and nipple massage
Give buttock and upper thigh massage
Master clitoral stimulation on another women
Explore external vaginal stimulation
Watch a demonstration of internal vaginal massage
To edge her towards multiple clitoral orgasm
Be invited to join the IMWORKSHOPS Telegram Chat group to meet and get to know other lovers of sensual massage
Receive a Intimacy Matters certificate of completion
Receive a complimentary 7 days membership of www.intimatetutorails.com

The Programme
The  workshop is divided in four parts.
Part 1 – 30 minutes
A welcome talk to meet the female volunteers and other students and a brief overview given by Colin of female sexual psychology.
Part 2 – 90 minutes
Learning a full body sensual massage routine
Working in pairs and rotating from receiver to receiver you are taught, step by step, a sensual massage routine. From head to toe covering mostly the back of the naked body this practice session teaches you both therapeutic and sensual strokes on which to build erotic sensual touch and erotic stimulation.
Part 3 – 20 minutes 
Break and open discussion about same gender intimate touch and what it means for each person.
Part 4 – 60 minutes
Incorporating erotic arousal techniques
In this part the routine is repeated but this time you will include the following additional erotic techniques and massage the whole body
How to encourage slow arousal by stimulating her mind
Subtle arousing touch to bring on desire
How to touch of the sensitive but non-erotic areas of the female body
Breast and nipple massage
Buttock and upper thigh massage
External vaginal stimulation
Clitoral stroking
Positioning and edging her towards clitoral orgasm
Body to body massage
The slip slide pelvic massage
Managing reciprocal arousal but maintaining focus on her pleasure
External anal stimulation
Incorporating toys into the massage
G spot and internal vaginal massage
A spot massage (anterior fornix)
Oral stimulation (optional)
Part 4 – 30 minutes
Free style practice session
In the final practice students can practice all that they have learned in the class. Lights dimmed this sessions is to give your female receiver the best experience you can. This is followed by a 15 minute summing up.
Questions & Answers
If I want further training or experience what is available
Yes, Further training can be taken with Colin's advanced private classes  (5 or 10 hour) or for those wanting to become a professional sensual masseur and run a part time or full-time practice Colin offers the 20-hour professional workshop.  For those wanting to just practice Colin can arrange 2-hour Experiential massage sessions at which  you  give a 4 hands massage with Colin to a male volunteer.
What is the address of the workshop?
The full address is given once you have booked. Chelsea Sw3 3LH
Where do I get change?
There are changing areas and shower facilities
Who can attend this workshop?
This is a woman only event and can be attended by anyone over the age of 18
Is my body type relevant?
No, the point of this workshop is to give confidence to everyone no matter what age, culture or body type.
Who are the female volunteers?
These are personally vetted women who are comfortable to discuss sex and receive sensual massage from another women. They are respectful and will only make any intimate contact with you if you indicate you want this.
What do I wear?
Wear whatever you feel comfortable, but you need to be able to move freely and using your upper body to massage. Also, bear in mind that you will be using oils. A changing room and shower facilities are available.
Will I be naked at any time?
During the workshop, you can remain dressed or topless or become naked.
Do I need to be "hands-on" during this workshop?
Yes, for the comfort of the whole group it is important that you take part in giving the massage and not remain just as an observer. However, you can take everything at your own pace.
If I feel uncomfortable can I leave the workshop?
Yes if at any time you feel this workshop is not for you then let Colins assistant or myself know and leave quietly. You cannot stay and be an observer.
Do people have sex at this event?
No. While being open to erotic sexual exploration this event is designed to be both informative and fun and is not meant to be a sex party. The female volunteers are there to be "receivers" and will not instigate anything that you have not encouraged. This is your chance to be in control and decide what happens and to whom.
I may become aroused my self, is that OK?
Yes, it is only natural to become aroused yourself while giving the massage. In fact, this is encouraged as often receivers says that they became more relaxed and turned on if they know that the 'giver' is enjoying the experience as well.
If I am attracted to other women in the workshop can I touch them when in the sessions?
The workshop is designed to be informative and enjoyable, and clearly, those coming along as givers or receivers are doing so because they enjoy human sexuality and intimacy.
Can I regard myself as a sensual masseur after this event?
Certainly, you are on the way and will leave with a greater knowledge and confidence in giving a sensual massage to your partner or intimate friend but to get to a commercial standard I recommend you attend you take the intermediate 5 or 10 hour private class and then a private 20 hour profession training with me at which you have greater opportunity to practice on more volunteers and have individual tuition from Colin.
Is this workshop confidential?
Everyone participating in this workshop must agree to keep total confidentiality. You are not expected to reveal your full name or personal details unless you want to. Everything that takes place in the workshop must remain private and confidential and not repeated to other parties in a way that reveals any identities. Phones must be switched off and put away in the changing room no recording equipment of any type.
Is there any supporting material provided?
Yes, If on the day you provide me with your email address I will send to you the written massage routine with bullet point guidance and further information on other training you will also get a period of free access to my sensual massage training web site www.intimatetutorials.com.
What do I need to bring with me?
Please bring:-
A shower towel
Something light and suitable to wear in the sessions, ie negligee, bra, and knickers, T-shirts
Cancellation by Intimacy Matters
Minimum attendance is two persons. In the event that only one ticket is purchased then the event will be postponed to another date and the purchased ticket can be refunded or transferred or put against another Intimacy Matters treatment or class.
If the event has to canceled or postponed for any other reason tickets can be fully refunded or transferred to another event, treatment or class.
Cancellation by ticket holder
If notice is given up to seven days before the workshop – you will get a full refund or your place can be transferred to another workshop date or towards a treatment of your choice.
If given within seven days – it payment will be held on account for a future date or towards a treatment of your choice.
If cancelled within 24 hours then there is no refund given
If you don't show up – no refund given