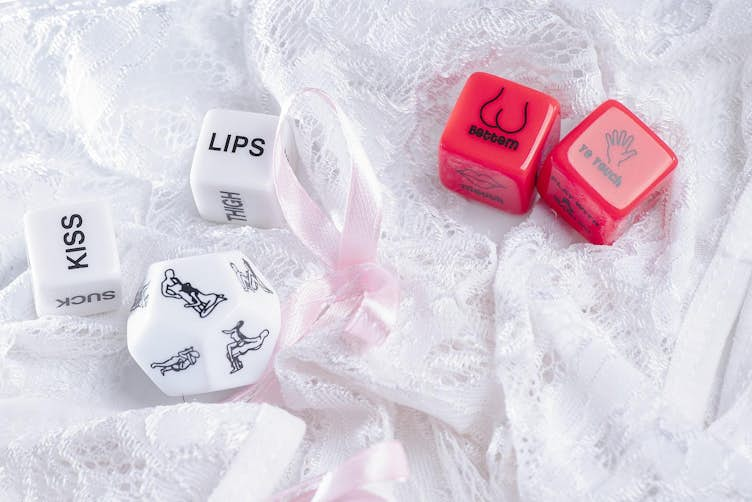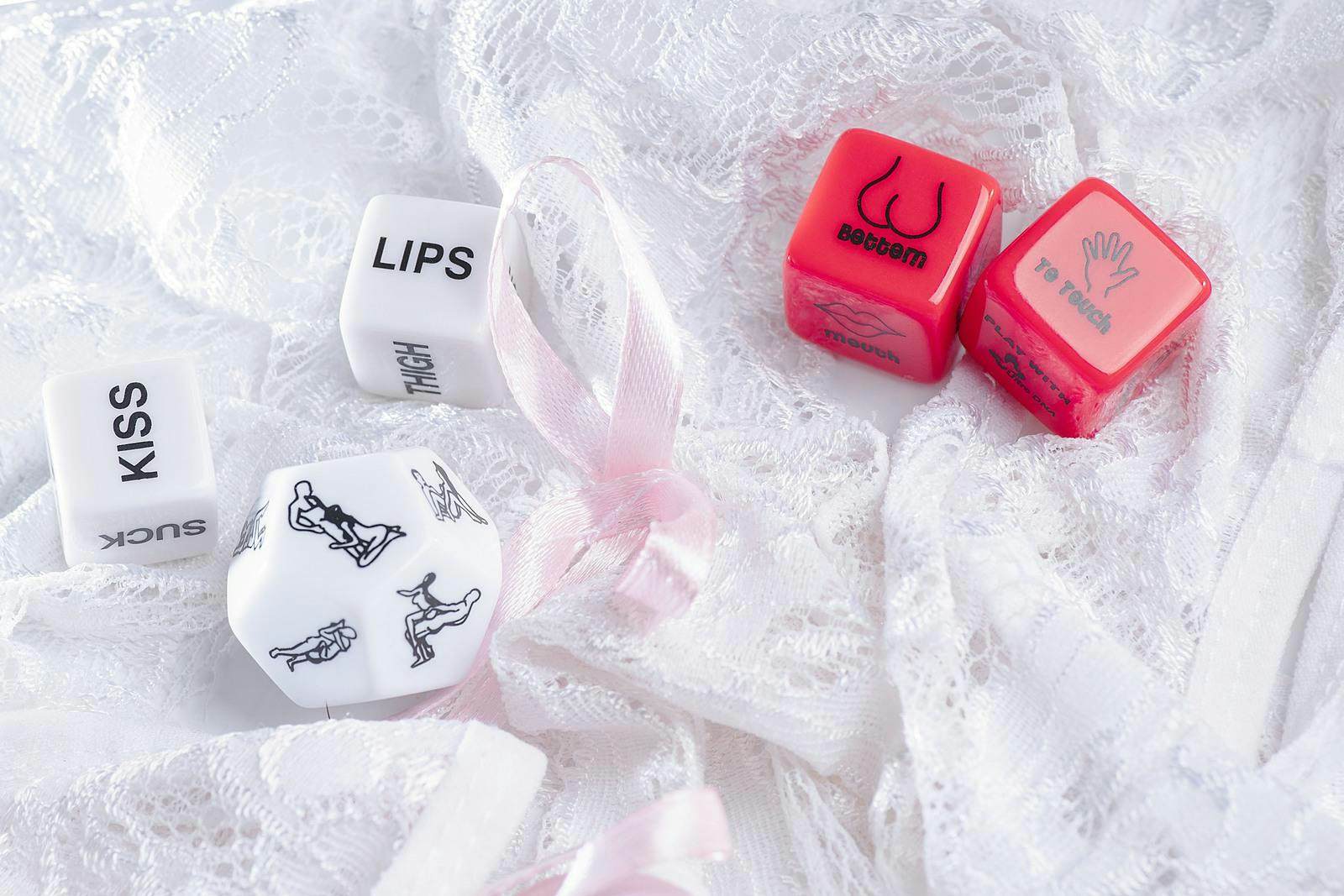 Swinging
The to'ing & fro'ing of a good time
How does it work, and should I give it a go?
Whether you're an experienced swinger or only now considering trying it out, you likely want to know what Swinging is all about.
Whether a seasoned swinger or a newbie, you're likely here because you want to meet like-minded people. However, not all swinging forums are worth your time and money. Plus, some sites are downright unsafe. That's why we've looked into Swinging Heaven to help you see if it's for you.
As you may be new to swinging, I've also done a little bit of an introduction to "the lifestyle."
We also spoke to Colin Richards from Intimacy Matters and host of the famous London Dinner & Decadence Parties, who told Age Times: "The problem with the traditional understanding of swinging or swingers is that it is too 'f*cking' focused. Opening up a relationship is as much about joint sensual exploration, intimacy and exploring alternative sexual dynamics as about finding new people to have sex with. A better and more inviting term could be 'intimate exploration'."
Reputed Swinging Websites
| | | | | | | |
| --- | --- | --- | --- | --- | --- | --- |
| | eHarmony | OurTime | DateMyAge | be2 | Singles50 | Single60sDating |
| Free to Use With Messaging | No | No | No | No | Yes, for women only | No |
| Paid Features | Messaging, access members' photo albums, see who viewed and favourited you | Messaging, video chatting | Messaging, Video chat,buy virtual gifts, acces to the lets mingle feature | Messaging, view photo galleries, see who visited your profile | View photos, read messages, send unlimited messages, see who visited your profile | View photos, read messages, send unlimited messages, make video calls |
| For Over 50s Only | No | Yes | No | No | Yes | Yes |
| Amount of Members | 15.5 M | 2M (in the UK) | 1M | 350,000 in the UK | 180,000 in the UK | 672,000 in the UK |
| Personality Test | Yes | No | No | Yes | Yes | Yes |
| Personal Matchmaking | No | no | No | No | No | No |
| USP | The most comprehensive personality test used for matching members and also ID check for members | Dating for over 50s | Global network of singles | Personality test for matchmaking and built in video dating feature | Personality test for matchmaking and built in video dating feature | Personality test for matchmaking and built in video dating feature |
| | Join Now → | Join Now → | Join Now → | Join Now → | Join Now → | Join Now → |
Swinging for newbies
If you aren't a seasoned swinger, you might wonder what swinging is (exactly) and who it's for.
When people hear about swinging, they often think it means that you swap partners with another couple.
That can certainly be true.
However, swinging can also involve:
Having sex in front of other people
Engaging in threesomes
Watching other people having sex
Having sex in a room with other people
These days, even having online sex with other couples may also be considered swinging.
As a couple, you may decide that you are only interested in having sex in the same room as others, known as dogging. And if you're single, you can decide what you're happy to try!
Also, bear in mind that many swingers are over 40. Many people who try the lifestyle when younger stick with it. In contrast, others only try it once they're more mature and feel safe in their relationship with themselves and their partners.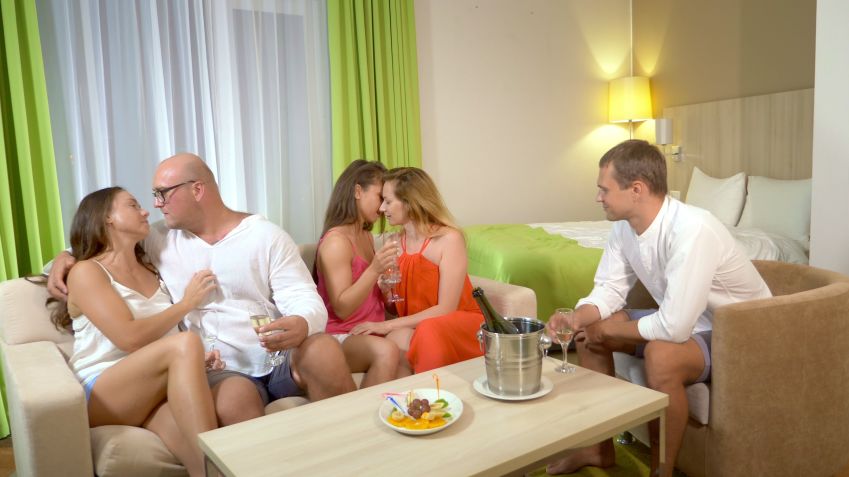 Using swinging to enhance your sex life
While you can use swinging to perk up your sex life, you need to be able to communicate about sex. So if you feel some things need discussing in your love life, you must learn to do that first. Swinging involves a lot of communication with your partner.
Boundaries
Another critical aspect of swinging is boundaries. For example, you may agree to have a threesome with someone but not to have penetration with this person. Or you may swap partners, but there will be no kissing. Or there will be no cuddling afterwards.
As a couple, you decide together what you want and do not want to do.
You can also do swinging if you're single—attending sex parties, partaking in threesomes, and so forth. And as a single person, you also must decide on your boundaries.
How to meet other swingers
How do you get started if you consider swinging? It might seem daunting, especially if you wonder if it is for you.
Finding the right people to swing with used to be easier if you lived in bigger cities and mingled with open-minded people. These days, it's a lot easier to find like-minded people everywhere, thanks to apps. Apps also allow you to talk to people about "the lifestyle," which is helpful if you aren't sure about trying it out yet.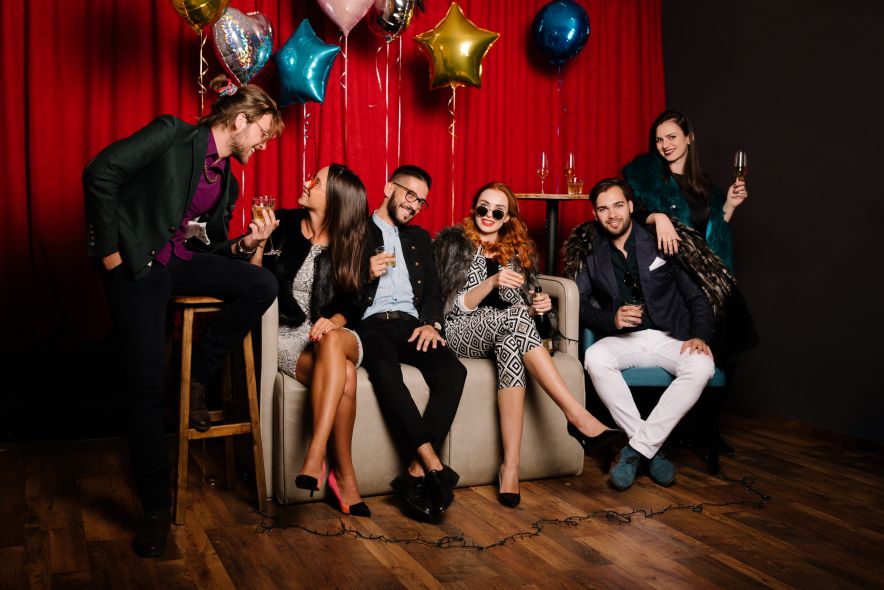 The Rise of App's for Swinging
Once upon a time, dating sites were frowned upon. Only computer geeks and those truly desperate to find a date used them. Today, most singles have tried them at one point or another. And while they aren't for everyone, they sure are convenient!
I love dating sites because you can sit in your PJs eating ice cream while looking for dates! A lot less taxing than stumbling down to your local pub while wearing high heels. Especially if you don't like beer!
The point is, with the rise in the popularity of dating apps, many speciality apps and sites are now available. These include apps for people with particular sexual fetishes, such as swinging.
Among these sites and apps, there are one-size catch-all apps like Tinder, a hookup app used by people looking for love, hookups, threesomes, swinging, and more. Other sites, like AdultFriendFinder, are focused on sexual encounters of every variety—from vanilla hookups to BDSM and online sex.
Swinging Heaven is an app targeting those looking for swinging, including threesomes. So you can avoid swiping left on thousands of profiles to find what you're looking for.
With younger generations embracing an ethically non-monogamous lifestyle more and more (one in five singles have tried it out), swinging apps certainly have a market. And by it becoming easier to swing, more people try it out.
Swinging and other forms of ethical non-monogamy are just that—ethical. There is no behind-the-back cuckolding going on. Although, of course, if you're a cuckold, there are sites like Ashley Madison catering to that, too.
The point is meeting like-minded people and local swingers has never been easier.
So, let's look at Swinging Heaven and how it holds up to other swinger sites.
Like many swinging sites, Swinging Heaven is more of a community than just an online dating site.
One thing to note is that it's an adult dating site. That means that nudity abounds. You can see as much erotica as you like here.
Even if you feel the erotica is too much in your face—you'd like to arrange private meetups or join local events–you can use the site for that. Just ignore the videos and photos and start private conversations with members. Or join a meetup group!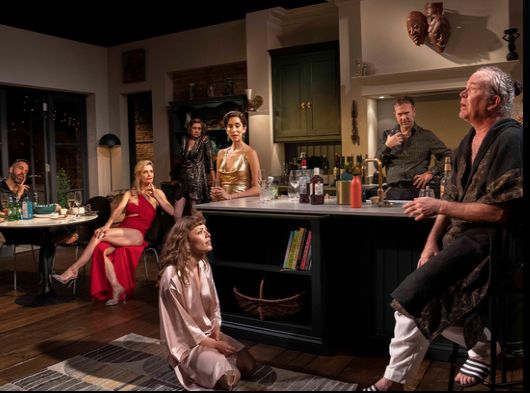 Features
On Swinging Heaven, you can:
Create a profile
Send messages
Chat—including open chat rooms
Use webcams/livestream
Get matches based on your profile
Search for members using search criteria
Watch adult videos and photos from members, or upload your own
Join clubs, groups and parties
See who's viewed your profile
Read and write erotic stories
In addition, there are various privacy settings. For example, you can turn off location settings, not show your friend list, make specific photos private, and turn off the ability to show when you're online. You can also disable the ability to comment on your profile and pics and videos.
Profiles
Profiles on Swinging Heaven are highly detailed when members choose to fill in all the fields. If you do this, they sometimes award a seven-day free trial.
To unlock all the features of Swinging Heaven, you need to verify your photos (if you have any) by taking a picture of yourself holding a piece of paper with the site's name. You must also upload your ID to watch adult content on the site to verify you are over 18.
Even so, there have been reports of fake accounts on Swinging Heaven, so use your discretion when using the site. Not everyone uploads a photo, for example.
Cost
One of the most excellent things about Swinging Heaven is that you can use the site for free, though you can only send three messages per day if you do. Unfortunately, you also can't use the multi-camera chat features or see all the adult content. Nor can you create events or upload videos.
However, if you're using the site to find other couples and aren't keen on chatting online–say you want to send messages to set something up-it can work without a full membership.
There are both silver and gold premium memberships available. As of December 2022, the silver membership is £79.95 a year, while the gold membership is £89.95 a year.
There's also the option of a platinum lifetime membership for £195.95.
Precautions
There are moderators on the site to help ensure nothing is going on. And if you upload a pic for your profile, you must also upload a photo of yourself holding a piece of paper with the site's name. Plus, to access adult videos, you must confirm your age.
All of the above helps keep fake profiles and scammers away.
However, no site is entirely free of fakes unless everyone is forced to verify their identity. And even if you know, someone is who they say they are, there's no guarantee they are nice! Therefore, always practice caution.
If you are uploading sensitive photos of yourself, you will want to:
Mark the images somehow so they aren't used by others or sold
Make the photos private if you don't want anyone with a membership to be able to see them
If you send someone a link to your private or password-protected photos and they say they can't access them, think twice before sending them using a mobile app. This might mean they want the images to use for something else.
Of course, always meet up with others in a public place the first time you meet in real life.
Is Swinging Heaven worth it?
Overall, from what we've seen, the platform in the UK (not necessarily worldwide) is excellent for people who enjoy swinging, gangbangs, threesomes, and dogging. It has an active community that allows you to find local swingers, clubs, events, and meetups.
Swinging Heaven is an adult dating site, so it's not for people who can't handle nudity. If you prefer looking for couples and thirds/unicorns without the nudity, you're better off on Tinder or another swinging site. However, profile photos do not contain nudity, so you can use the site without getting bombarded by erotica. You just need to know that many people on there expect rather raunchy conversations.