---
The 90-minute X-plore Massage
£250
(Allow 105 minutes for the whole appointment)
For men exploring their sexuality, same-gender touch or those who like the massage to be a two-way sensual experience.
The X-plore is a 90-minute full-body massage. I give upto 105 minutes for the whole appointment as I like to include an additional twenty minutes of optional conversation at the beginning to discuss any part of your sexuality more clearly. The ninety-minute full-body sensual massage follows this. (see description below)
Click here to enquire for more details and videos on these massages 
This massage is ideal for men who are:-
Married or partnered with a female and want discreet exploration
Bisexual or Bi curious and like male-to-male interaction
Exploring their sexuality with male-to-male erotic intimacy for the first time
Men who enjoy a massage that includes mutual interaction and erotic intimacy with the masseur
Men who can't explore male-to-male intimacy because of cultural or social doctrines
Why select the X-plore massage?
Whatever sexuality you define as straight, bisexual, gay, heteroflexible or polysexual, there is much more to enjoy – when receiving a sensual massage from another man – than just arousal and erotic exploration.

Male clients often tell me that a sensual massage given by a male masseur is firmer and more assertive than when offered by a female masseuse. They also say they feel more relaxed and less anxious about becoming aroused or having to 'behave' and 'withhold' their desire. Many say that being able to let go and be the receiver, passive rather than active, and to feel aroused and then taken to orgasm by another man is a fantastic pleasure.
Sensual massage is also the perfect way for a traditionally heterosexual man to explore his sexuality without fear of judgment or loss of confidentiality. The massage is designed to go at the speed you want and can also incorporate reciprocal touch and exploration of the masseur's body.
I define myself as a straight man. Is it okay for me to receive a sensual massage from another man?
I see men of all ages, all nationalities and all sexualities. Many are single, some are married, some partnered, and many of these men regard themselves as traditionally heterosexual in that they live a predominantly heterosexual life. But in the past fifteen years of giving sensual massage to men, I have learned that male sexuality is more complex than being defined as straight, bisexual or gay. It is quite possible to identify as heterosexual but also enjoy sensual touch from another man. To prove this, since 2012, I have been running a survey to explore the actual state of male sexuality. Of 4000 male or potential clients, who have shown interest in taking a sensual massage from a male masseur, 52% DO NOT identify as gay. The survey shows that 19% identify as bi-curious, 20% as bisexual, and 13% as straight, with only 48% identifying as gay.
Read Colin's article 'Why some men like men' and learn about his 'Theory of 5 Influences', a fascinating insight into male sexuality and the various factors that appear to make up an individual man's sexual and emotional attraction to other men. [Click Here]
Please tell me what you want to experience.
If you are a new client, then before taking the treatment, you will be required to complete and return the Consent Authorisation & Request Form
Read the full description and watch the videos.
Read the full uncensored description of a male-to-male sensual massage by registering at Intimacy X
First Time Clients
So that I know you are genuine and will arrive for the appointment, I request that you complete a Consent Authorisation & Request Form before arriving. This form permits me to give you this incredibly intimate experience and tells me what aspects of erotic arousal you want included.
Once received, I will send you the full address and directions to my treatment studio.
---
How to enquire or book your appointment
There are several ways to book your appointment.
Online – Click on the BOOK HERE button below. You will not be asked to pay anything or to leave any payment details but the booking will be held only as provisional until Colin has confirmed his availability.
Phone – For those wanting confidentiality, you can call, text or WhatsApp Colin and he will make the booking for you. Call Colin at 0044 (0)7966 522696
Enquire – Complete this form giving details of your motivation and desires for the massage – Click here
Live chat with Colin online or leave a message

Payment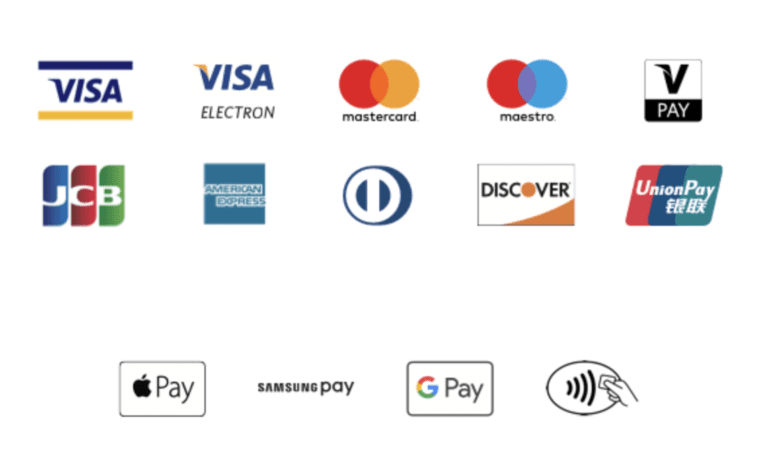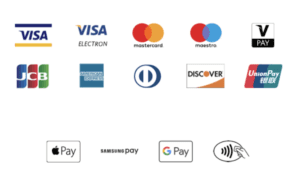 Treatments can be paid for by bank transfer, cash, card or direct debit.
For those on a budget, I can offer a 'pay over six weeks option' up to £700. Request by e-mail
Pay by Barter
In certain circumstances, I also offer an exchange ( barter ) for options see here.
Students discount
I am happy to consider a discount for students attending a bona fide university on a full-time course who are not employed full-time.   Discounts can be anything from 10% to 50%. The discount depends on my availability and if you can fit it into my quieter time slots or sometimes as a last-minute booking.
Those with low income 
I like to make my services available to everyone, so if you genuinely need to see me for help, but your budget is limited, email me explaining your circumstances, and I will do my best to sort something out.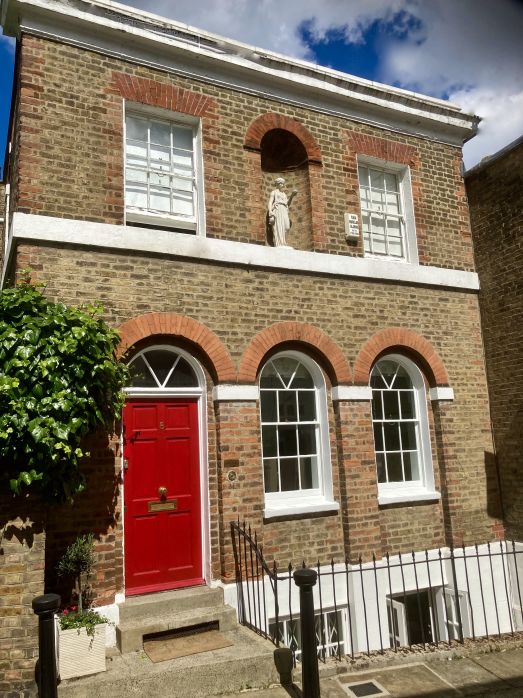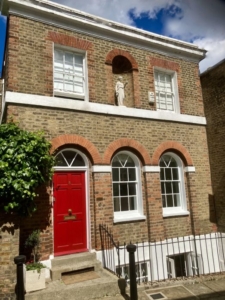 Treatment Room & Location SW3
Intimacy Matters can be found at this location
Description of the X-Plore Sensual Massage 
The Explore sensual massage incorporates traditional therapeutic muscle work with an intimate arousing touch that gradually builds through natural erotic sensation to the ultimate and powerful crescendo of orgasm and ejaculation. It is then completed by soothing after-touch and gentle head massage to give you a wonderful sense of well-being and groundedness.
During the latter part of the massage the masseur becomes naked, and mutual touch and arousal can be explored.
Stage 1 -Getting to Know phase
Stage 2 -Sensual Therapeutic phase
Stage 3 – Gentle Arousal phase
Stage 4 – Sensual Arousal phase
Stage 5 – Mutual Erotic Exploration and Orgasmic phase
In the 90 minutes massage each phase has its particular focus and motivation, and each lasts about 15-20 minutes totalling 120 minutes (30 minutes shower and chat, 90 minutes actual massage). The treatment is given mainly in silence with gentle music playing; the room is warm, lit by dim lights and one or two candles and is private and discrete.
1. The Getting to Know Phase
After an initial welcome, I take a moment to hear your story. Taking a sensual massage is a very personal experience, and it is helpful for me to listen to your motivation.  If I am to give you the right combination of muscle work and arousal that you want or need, I like to understand your expectations for the massage and answer any questions or hear concerns that you may have.
For those men newly exploring may help to read the article Why Do Some Men Like Men to understand better their feelings
I will, of course, also ask you to tell me about any health or physical aspects that I need to be aware of or maybe you have particular areas of your body that you want special attention given to. Or perhaps you want to focus on sexual performance issues such as "coming too quickly" "slow to orgasm" or "loss of erection" or simply exploring male-to-male intimacy. Again the treatment can be tailor-made to help with this. Following this "chat," I will ask you to shower if you have not had one within an hour or so before the appointment.
2. The Sensual Therapeutic Phase
This lasts about 20 minutes and is focused on the shoulders, back and upper body. This first part of the massage aims to help you slide into a calm, relaxed state of trust so that you can let go of your day-to-day worries and responsibilities and focus on yourself and the exquisite sensations your body can provide for a couple of hours. With light touch, feathers and finger massage combined with more traditional deep tissue muscle work of Swedish massage, you will soon fall into the "zone". The combination of soft strokes with stronger, deeper massage will give you the confidence to relax and allow yourself to be genuinely cared for.
As well as working on your muscles, I will tease the more intimate areas of your body, such as the inner thighs, nipples, buttocks and the back of the neck. As your skin's sensory receptors react, sending signals to the brain, your body will respond by stimulating your Autonomic nervous system (Para Sympathetic relax and rest mode) thus causing the first stirrings of genital arousal.
3. Gentle Arousal Phase
By this stage of the massage, you probably still be aware of what is taking place but beginning to "drift away", losing yourself to the arousing sensations of my touch. My hands will start to explore further into the intimate crevices of the body, the perineum, the groin and pelvic areas, as well as the buttocks and balls, and if desired, you can begin to reciprocate the touchback to me as I work.
As your arousal grows, your breathing will increase, your senses will heighten and usually, a partial or complete erection will occur if desired body contact between ourselves can increase, allowing an intimate connection and trust between us to develop. As the pleasurable sensations grow, you will become more and more centred on the moment, enjoying the primal pleasure of the intimate touch of another human being.
4. Sensual Arousal Phase – This phase can be read and videos viewed by registering with a private area of this website Intimacy X
5. Mutual Erotic and Orgasmic Phase to Relaxation –This phase can be read and videos viewed by registering with a private area of this website Intimacy X 
Or text 07966522696 Colin or use the Chat button below to learn more about mutual arousal.
Chat live with Colin LIVE CHAT
Then rest & relaxation phase is a complete sense of well-being
As your body relaxes and is encouraged by the sensation of massaging your head and scalp, your mind will begin to drift into a state of subconscious calm, even light sleep. At this point, I leave the room, letting you rest.
After 10 minutes or so, you may rise and, if you wish, take a shower.
Standard Questions & Answers 
For more detailed questions and answers you must register to enter the restricted area of this website Intimacy X
Can I arrive early?
No, please arrive at the time you have booked the start of the appointment
What if I am running late?
Just send me a text or email to keep me informed as I may have to make adjustments to later appointments.
What if I need to cancel?
If you have booked online and cancelled within 24 hours, you will pay a 10% fee or £25 if you have paid a bank transfer deposit.
How do I pay?
I take credit or debit cards or cash or can take bank transfer
Can I take a shower?
If you have not showered within 1 hour before arriving for the appointment, you may be asked to shower before receiving the massage. You are also welcome to take another shower following the massage.
Are you naked for the massage?
Yes, I am naked from halfway through the massage
Can I touch you during the massage? I am comfortable with a touch. How arousing it becomes depends on your situation and desire to explore
Do you give a prostate massage?
Yes, this is only given by finger within the Premium massage.
Will you give special requests?
This depends on the nature of the request. I am happy to focus on specific physical aspects of the massage, i.e. particular body parts, or help with a sexual performance issue. Still, I do not fulfil any fantasy roles or wear any specific fantasy clothing.
Do you allow Poppers?
No, I do not see clients who are using, poppers, or under the influence of alcohol or drugs
Do you need anything from me?
I always appreciate knowing a little about the person to whom I will give this fantastic experience. When making the appointment, please provide as many details as possible about yourself.
Your name & age
You contact number, indicate if it's ok to call or text you as this is how we will send you the location address.
Your sexuality (straight, bi or bicurious)
Your height, weight and body type
Your general health
Have you had a sensual massage before, and if so, what type and given by a male or female?
What is your motivation for wanting to experience the massage?
Optional but welcomed is an up-to-date photograph of your body/physique (face not essential)
Any worries, concerns or questions
What is not included or permitted in the massage
Fantasy or role play
Chemical substances or poppers
BDSM/CPT/WS
Anal Sex (prostate massage is optional)
Alcohol or under the influence of alcohol.
The Premium Massage is NOT suitable for those with:-
Any diagnosed heart condition (discussion required)
Type 2 diabetes (discussion required)
Angina
History of high or low blood pressure
Untreated STI's
Excess weight (over 120kg or BMI 35-40 and above)
Safe Relaxing Environment
The Intimacy Matters massage studio is located in Chelsea SW3. The address is given on booking an appointment; directions can be sent to you via text.
Here are some reasons others have taken a male-to-male sensual massage with Colin.
There are many reasons why people decide to experience a Sensual Massage but here are the most common:
I have an athletic lifestyle and enjoy massage but want to experience something more intimate and sensual but also have the muscles worked on professionally.
I am Single, (happy to not be in a relationship), and my sex life is good, but I miss the intimacy and tender touch that a relationship brings.
I am in a loving partnership where most else is good but the sex and intimacy have declined, and I am looking for an intimate experience for myself that will not threaten my relationship.
I am Married or Bi curious and want to experience the male touch but in a safe, professional, discreet environment.
Performance issues may include erectile problems, premature ejaculation, delayed orgasms, poor body image, and self-confidence problems. (For this, I recommend the Enhance or PsychoSensual Massage)
I have heard about Sensual Massage and want to learn more. I want to enjoy new experiences, stretch my sensual boundaries and have some "me time."