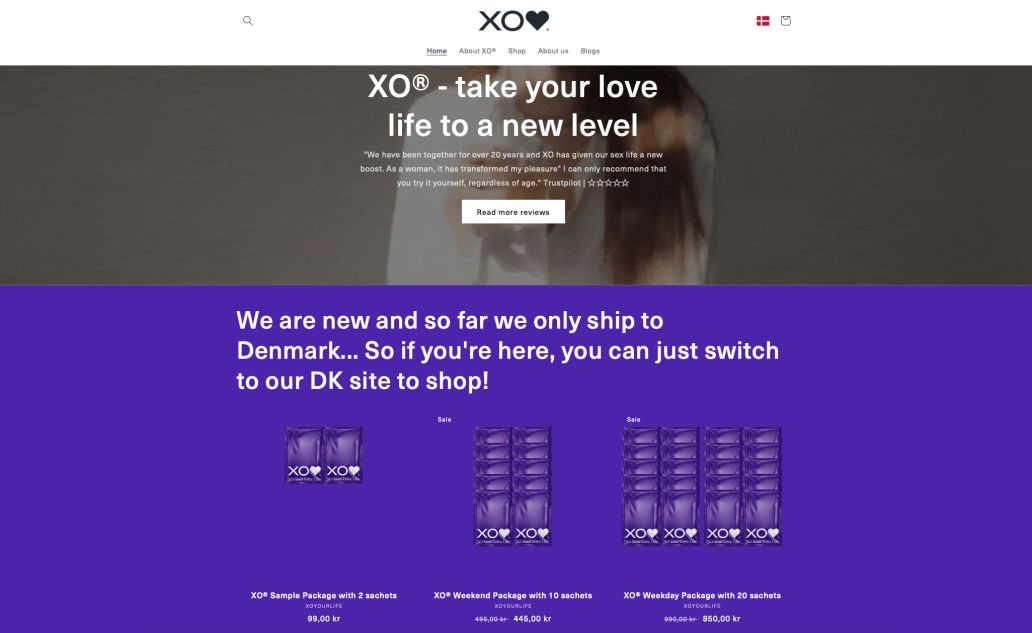 The INXO Mission
When you are nourished and satisfied, you feel alive and happy. Such energy is contagious and will spread to those around you. That can make quite a difference. We want to contribute to making that difference happen in your life. The revolutionary love potion XO® is our tool for you. How you use it is up to you.
Interview with CEO of XO Pouline Midleton
About INXO A/S
The idea behind XO® came in 2011 in a dialogue between Dr Djamaluddin Zaferan, PhD, and entrepreneur Jahangir Khan.
With a research team, Dr. Zaferan then investigated which ingredients could provide the optimal effect. Among other things, an extract of bark from the French beach pine tree was added. It strengthens blood circulation.
INXO was established in 2016 by Jahangir Khan and co-founder Brian Sussemiehl, and in 2020 it became INXO A/S. The company has been granted a patent in Denmark and three patents in the USA and has ambitious international growth plans.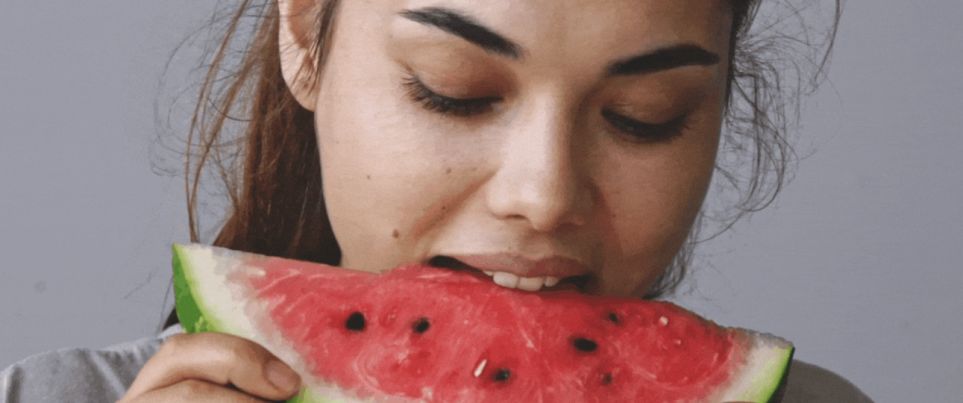 Watermelon … and XO®
It all started with an article about watermelons…
Yes, it sounds funny, but it's true.
One day i 2011, Jahangir Khan, the mastermind behind XO®, read that new research revealed how watermelons contain the substance L-citrulline, which positively affects erectile function in males.
The research was from a university in the USA, Texas A&M, and it revealed that L-citrulline is converted into L-arginine, which then increases the production of the signalling molecule nitric oxide (NO). This causes blood vessels to relax and thus delivers a faster blood flow to e.g. the genitals.
Since then, much research on NO has been done at different universities.
Research has shown that increasing the amount of Nitric Oxide is good for the whole body. A slight increase in the blood flow benefits the sex life, mental clarity, and physical performance, slows down ageing, and helps the immune system.
Some researchers claim that NO is a miracle molecule and that nitric oxide will reign as king in health and wellness. Like today, we all know how vital multivitamins, Vitamin C and D are, and nitric oxide is predicted to become just as popular and well known in the next ten years.
The article on the watermelons was the early start of what later developed into XO®. Jahangir Khan discussed the prospects of his findings with his father-in-law Dr. Djamaluddin Zaferan, Ph.D. Together with a research team, Dr. Zaferan explored the potential further to identify which ingredients should be in XO® to give the optimal effect. Among other things, an extract from the bark of the French beach pine Pinus Pinaster was added. Taste options and solubility were also explored.
Upon positive tests of a potential new food supplement, Jahangir Khan collaborated with entrepreneur Brian Sussemiehl, and in 2016 they created the company INXO. In 2020 the company was incorporated into INXO A/S.
Since then, we have gotten three patents in the US and Denmark – and patents in other countries have been applied for.
Today we are selling the unique and patented food supplement XO® on the Danish market and preparing for our next markets.
XO® – no more pressure, just more pleasure