Psychosensual Treatments for Women
Help with sexual performance, sexual anxiety and lack of fulfilment
By combining both talk and touch, I first explore the psychological drivers that are causing the interference with sexual fulfilment. This is followed by a sensual massage in which I create a physical experience as near the usual sexual arousal process as possible. This treatment often has remarkable results, with clients sometimes overcoming a sexual performance blockage in one session. 
Often, the level of pleasure a woman experiences sexually will be linked to the experience, capabilities and creativity of the man or woman she is with.  If the person is inexperienced or unimaginative, then the foreplay and ultimate sexual pleasure will be limited and often result in
partial or full anorgasmia
(inability to orgasm ). This ii turn, can have a negative effect on the female, making her feel frustrated but often less of a woman, un desired and even affecting mental health.
This can all change in one sensual massage as the process of a massage intended to arouse replicates foreplay—an essential ingredient for all females to experience as a profile to any erotic or penetrative sex. The massage introduces the female sensations that she may have never experienced before and also highlights that complete sexual gratification does not necessarily require penis/vagina penetration.
Confidentiality
I appreciate that some of my clients' identities mustn't be revealed. You can use a false name, but I need a working email address and, ideally, a mobile number. I am the only person who sees your information, and if requested, I will not contact you in any way you don't want me to; however, I may ask you to send a voicemail message to confirm you are who you are. Sometimes, I am contacted by men who like to pretend they are female!

Details & prices in brief
(Scroll down for extended details)
The 3-hour Psychosensual Treatment
 Split Psychosensual Treatments
Taken as two separate appointments and can be taken at least one day apart or more extended period – add 15% to the above prices
 Bundle rate for three appointments
3 x 3 hours Psychosensual, Intimacy or Exploration x 2, then the Absolute massage in 3rd appointment – 20% discount on all prices above if paid for in advance
How to make an enquiry or book your appointment
There are several ways to book your appointment.
Online – Click on the BOOK HERE button below. You will not be asked to pay anything or to leave any payment details but the booking will be held only as provisional until Colin has confirmed his availability.
Phone – For those wanting confidentiality you can call, text or WhatsApp Colin and he will make the booking for you. Call Colin at 0044 (0)7966 522696
Make an enquiry – Complete this form giving details of your motivation and desires for the massage – Click here
Live chat with Colin online or leave a message

Payment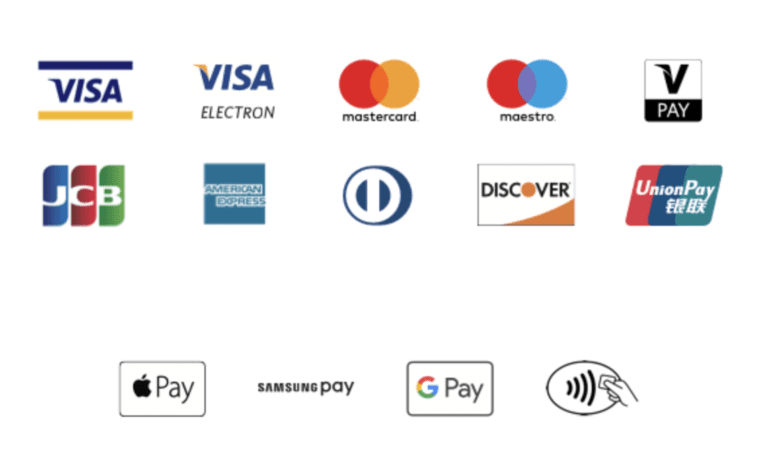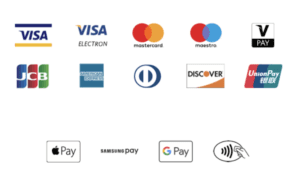 Treatments can be paid for by bank transfer, cash, card or direct debit.
For those on a budget, I can offer a 'pay over six weeks option' up to £700. Request by e-mail
Pay by Barter
In certain circumstances, I also offer an exchange ( barter ) for options see here.
Students discount
I am happy to consider a discount for students attending a bona fide university on a full-time course who are not employed full-time.   Discounts can be anything from 10% to 50%. The discount depends on my availability and if you can fit it into my quieter time slots or sometimes as a last-minute booking.
Those with low income 
I like to make my services available to everyone, so if you genuinely need to see me for help, but your budget is limited, email me explaining your circumstances, and I will do my best to sort something out.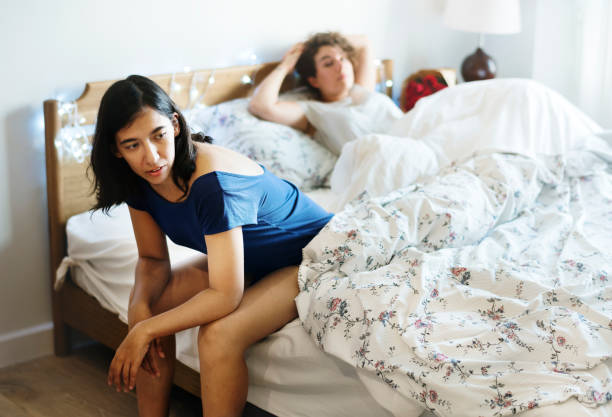 Areas that I often help women with are:
Situational Anorgasmia – I am unable or find it difficult to reach orgasm with a partner.
Total Anorgasmia – I believe I have never experienced an orgasm, not even with masturbation.
Vaginismus – I have a fear of penetration and physical intimacy.
I want to explore alternative types of orgasm – are there 13 ways women can orgasm?
I experienced sexual trauma, which is still affecting my ability to enjoy physical and emotional pleasure.
Sexual exploration – I am self-conscious about expressing my sexual needs.
Lack of intimacy – I am in a long-term relationship but the sexual intimacy has declined – how do I get it back in my life?
I have come out of an emotionally or physically abusive relationship and need to regain my confidence.
I want to explore a particular fetish or fantasy but don't know where to start.
My partner does not satisfy me sexually anymore – everything else is good in the relationship, but I need satisfaction without disruption.
Better sexual communication – understanding your and your partner's sexual needs.
Read this article
Published in Cosmopolitan Magazine on Colin's success with four women with sexuality challenges. Click Here
Other Psychosensual Treatments Available
Psychosensual Treatment for Men Click here
Psychosensual Treatment for couples Click here
The process
Initial Enquiry
Your enquiry can be made via email, phone call, text, or Whats App. Please give me some details about what you want to bring to me that is either troubling you or you want further help. If, at this stage, I feel I can help, I will email you the Psychosensual Pre-Consultation Form. This will ask you a series of questions that will help me understand your current situation and background.
Appointment Types
The Psychosensual Treatment can be taken as a complete 3-hour appointment or separated into two parts on separate days. Or as a series of 3 taken over three months. Or you can take the first appointment as the Psychosensual and then return for just sensual bodywork appointments.
Session 1: The Initial Consultation – 90 minutes
Both sessions 1 & 2 can be taken on the same day, one after the other or split within the day, but there is always a minimum 15-minute break between sessions 1 and 2 to allow you time to consider if you want to take the bodywork.
Most sexual performance or sexual dissatisfaction issues are often partially or wholly rooted in the person's psychology. These emotional drivers then affect the physical responses required to bring on arousal and sexual fulfilment – the most common being the inability to orgasm in women and loss of erection in men. This 60-minute session allows me to hear your story, understand your situation and explain more fully how I feel I may be able to help you. It also gives you a chance to meet me and ask any questions you may have before deciding to proceed with any sensual bodywork. If you feel comfortable with what I propose, we discuss the best way forward and then set a date (I recommend within a fortnight) for the sensual bodywork.
Session 2: The Sensual Bodywork – 90 minutes 
This is a 90 minutes appointment includes either the 60-minute Intimacy Massage or 75-minute Exploration or possibly the 90-minute Absolute massage.
Having learned about your situation in the initial consultation, I will assemble a sensual treatment to help you explore your sexuality safely and professionally. Knowing that I am fully aware of your challenge will, in itself, help you relax. For the more anxious The Intimacy massage gently introduces you to the sensual bodywork. The Exploration and Absolute is for the more sexually confident person. All the massages is based on a traditional therapeutic technique, but the intention is to promote slow, gentle arousal; I take a step-by-step approach that allows you to feel in control and, at the same time, free to explore intimacy and become aware of any emotional restrictions you may be feeling. Being in this non-judgemental, caring, and supportive environment means that any reactions – whether harmful or pleasurable – can be expressed and thus better understood. The Intimacy massage remains as the surface of body arousal only and may include clitoral stimulation but does not include any vaginal penetration whereas the Exploration & Absolute care is more intense and will include internal G spot and vaginal massage. Following the treatment, there is a brief discussion to check in and see how you feel and what you may have discovered during the treatment.
On-going treatment for women
You can arrange for further three-hour Psychosensual treatments. If you are comfortable and we have discussed the relevance, you can move on to receive either the Exploration Massage or Absolute Massage. Or some clients find that the conversation in the first appointment has given them a complete understanding. They now prefer to return for another Intimacy Massage or take the Exploration or Absolute Massage without the counselling.

Read this article Colin has written on ANORGASMIA  
---
Introductory 15-minute FREE Call
It can be lonely when you feel unable to share your intimate thoughts about your sexuality or relationship, and, for some, it can be a daunting decision to consult a 'professional' or 'stranger' about these feelings and needs. But whether you are a man, a woman or a couple, whether you are straight, gay, lesbian, bisexual, bicurious, transgender, pan or polysexual or transsexual; if you are not sure how or if I can help you or maybe you are just too nervous about booking a full appointment and want to know more before you commit – then send me a text and ask if you can have a 15-minute chat with me by phone. I will reply by text with a suggested time to speak. During that time, you can ask me any questions or explain the issue you may want help with. Just text me to arrange a short FREE chat to 07966 522 696, and I will reply with a suggested time for you to call.
Private Location & Treatment Room
The treatment room is in Chelsea Central London. click here
The shower facilities are smart and clean, with robes, shampoo, conditioner and shower soap provided. A hairdryer is also available. According to your preferences during the treatment, the room can remain light or be darkened with blackout blinds and low lighting.
Insurance 
Colin Richards and Intimacy Matters has current Civil Liability Insurance (including Public/Products Liability and Professional Indemnity) that covers both counselling services and therapeutic and sensual massage. Clients taking a sensual massage, a psychosensual massage or any form of sensual treatment that involves nudity, arousal, and erotic stimulation do so at their own risk and will be asked to sign a waiver before taking the treatment.
Testimonials
Here is a selection of testimonials given by women who have taken a Psychosensual appointment with Colin.
Veronica, aged 28 – August 2020
I previously had normal psychotherapy treatments to help with the consequences of psychological and physical abuse. I then chose to go for a psychosexual one with Colin Richards. l realized that opening the body could be the best way to deal with the issues that arise in the body and in fact it was more revealing than a chat. I had the opportunity to notice the patterns that arise in my body when aroused, undisturbed and guided by a professional who can hold a safe space free from pressure to perform, judgment, shame or need to reciprocate. I was just witnessing my reactions and that awareness already brought some useful insights to resolve my issues.
Tania, aged 44– July 2020
I went to see Colin for a 3-hour psycho-sensual treatment, with a pretty clear idea of what I wanted to work on. What drew me to his particular approach was the quite unique combination of psychological mentoring and physical/sensual touch. I wanted to spend some time exploring my difficulty and vulnerability around receiving pleasure from a man. I had an idea of where it came from but had never really had an opportunity to look at it with a qualified experienced professional.
I appreciated Colin's warmth, kindness, care, openness and genuine curiosity – all of which helped me to relax and feel safe. The pre-session authorization form also felt to me like an indispensable part of the process; it felt both reassuring and liberating to be able to communicate my boundaries and preferences in this way. Last but not least – I thoroughly enjoyed the sensual massage. Colin is very skilled in what he does and I felt I was being introduced to an expanded repertoire of types of touch, stimulation and pleasure! I will definitely be going back for another session.
Emma, aged 50 – April 2019
I'd been through a period of major change in my personal life and felt there was an emotional block which was manifesting in my sex life, I was finding it hard to let go, be vulnerable and had difficulty achieving orgasm with my partner.Talking frankly and openly with Colin helped me to understand the larger picture and the influencing factors that we're playing a part in my feelings of sexual and emotional ' dissonance'. Coupled with the sensual massage that followed our discussion the session did indeed begin to unblock a lot of emotional and sexual energy. I have continued to feel more reconnected with myself and much more able to express myself in a sexually authentic way.  I feel much more confident to express myself with real integrity and the sexual energy and intimacy in my relationship that has resulted from that have been incredible.
Rachel, aged 47 – Sept 2018 
Colin helped me look very deeply into my childhood and what kind of person I am…rather shocking as I had not realised so many things about my behavior in my various relationships. I began to understand how to 'listen' to my body although the session did leave me positively shaken both mentally and physically. Subsequent to the session my husband has continued the sensual massage and I feel that it has brought us much closer together. We are both learning as we go and have realised that we were 'babes in the woods' when it came to our relationship, 25 years married. We both have our problems mine being an inability to orgasm without 'toys'as well as a developed sense of being a failure for not being 'good' at sex. I would gladly go back, in fact when we can find the time I would like to have another session involving both Colin and my husband. I feel this would add a much deeper feeling of intimacy
Alison, aged 36 – Sept 2017
I'd tried counselling, I'd tried self-help, I'd tried different professional therapists, none of which did much to help. I'm a very relational and feeling kind of person. I have to be able to trust, connect, relate and talk to a therapist as a person not just a professional. So for me with Colin, I feel like I can and this happens. For me, it's not just about the physical pleasure or enjoyment the massages involve but it's equally about connecting with another and trusting them with you. It's also for me learning why I think and act the way I do and in some of the more destructive or unhelpful parts, ways to improve. With Colin, I feel like I am genuinely connecting with a 'safe' person in a 'safe' environment.
I can honestly say this is the only therapy and Colin is so far the only 'therapist' that have been able to make a difference. I struggle with having bad feelings about myself, I have high anxiety and problems making sense of past events and how this affects me now. For a long time, I've been so wanting someone to listen, understand and care. I really feel like I get this with the treatments I've received and am currently receiving.
I know this is a process so I have committed to regular ongoing psychosensual sessions with Colin since I feel like there can be a more happy and successful future for me. I'm so thankful there is someone(colin) who does sessions like these. They are like no other in the best possible way.
I don't feel so alone anymore with my anxious feelings or carrying the weights of bad experiences.
It's scary at first but is worth doing."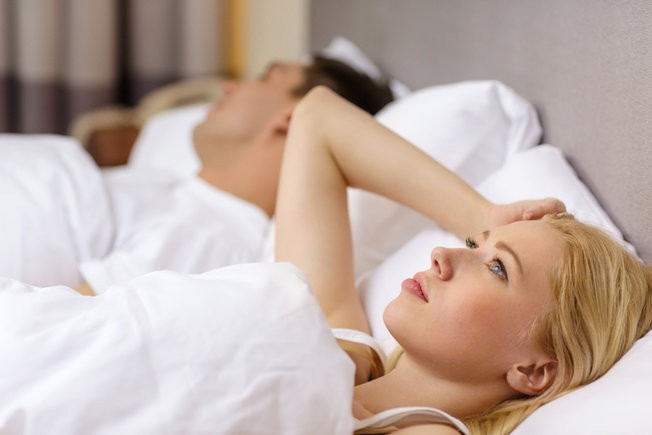 ---
Articles and discussion
On women's sexual performance challenges
Read Charlottes Story – Overcoming fear of intimacy
Mail Online Interview with Amy who suffered long-term challenges with orgasm
Listen 
Colin's Psychosensual treatments are featured in this Cosmopolitan Podcast
Cosmopolitan Podcasts
Featuring Colin's Psychosensual treatments for women.
Podcast 1 – We meet Cee Cee, a woman who gets regular Absolute orgasmic massages because she wants to build up her confidence and gain more sexual experience.
Apple 
https://podcasts.apple.com/gb/podcast/cosmopolitans-all-the-way-with/id1495335705 ,
 Spotify
Podcast 2 – The orgasmic masseur!
Following Cee Cee's extremely popular interview with Cosmopolitan's sex & relationship editor Paisley Gilmore talking about her experience as a client of Colin Cosmo readers/listeners bombarded Cosmo to hear Colin himself.
Released May 24th 2020, and talking to Paisley Gilmore and deputy beauty editor/sex novice Laura Capon, Colin talks openly about what takes place within his treatments and explains why women come to see him for help with sexual fulfilment.