Intimate Treatments for Women
The treatments Colin offers for women are:-
Absolute
The 105-minute Absolute Premium Massage

(most popular)

The 90-minute Absolute Tension Release Massage
The 60-minute Absolute Trial Massage
Intimacy
The 90-minute Intimacy Massage
The 75-minute Intimacy Tension Release Massage
Naturist
The 60-minute Naturist Massage
Psychosensual
Scroll down the page for details & prices of the above treatments
---
Sensual Massage
Is the 4th option
Traditionally, sexual stimulation can be experienced in three ways:
1. With a partner – intimate, trusting, caring.
2. With a stranger (one night stand) – exciting, spontaneous, non-emotional and without commitment.
3. With masturbation – private, I know what I like.
---
The 4th option brings this all together in one experience.
Just when women thought they had enough to worry about doctors and the media are now harping on about 'depressed vaginas'. After realising having a "depressed" vagina is a thing; they say women are also at risk of vaginal atrophy. Vaginal atrophy is a common but treatable condition that causes the vaginal wall to thin. Yes, you read that right. Your vagina can start to waste away. Vaginal atrophy causes the vaginal walls to become thin and dry, which can cause itching and burning down there. But this word 'depressed' seems to me to be a misdiagnosis when surely what most women know is that when their vaginas are neglected, that's when things get challenging. Whatever the reason, when a woman is not receiving sexual stimulation the effects – both physiological and emotional – can be at best distracting and at worst life changing. That's when the 4th Option can help.
Taking a sensual (erotic) massage offers all of the above but combined. It is caring, supportive, exciting, focused on you and your pleasure, expertly given by someone who understands a woman's body and mind, who is also discreet, confidential, non-emotional and non-judgemental – offering you complete openness to explore your feelings, curiosities and desires.
Essential therapy as well as intense pleasure
Sensual and erotic massage has been around for thousands of years and for much of that time has been seen as healthy, pleasurable and quite normal. From the Ancient Greeks to India and then the Romans, naked massage was the norm. It all changed when the newer religions appeared and arousal of any sort came to be regarded as sexual, 'carnal' and only to be experienced conditionally.
And so it has been for the last 1500 years that any sensual or arousing encounter experienced outside of a relationship has been seen as unacceptable to 'respectable' society. However, in the last 30 years, sensual massage has become popular again, particularly with men who now seek this as a way to de-stress or receive caring intimate attention, as well as enjoy sensual pleasures. But if society is to really accept sensual massage as something meaningful, relevant and therapeutic it will never be because of men attempting to persuade and justify their actions. No, it will be women who are the ones to legitimise the use of sensual massage as the healthy and powerful therapy that it is.
Orgasm
Whether experienced like ravenously eating a fast food Big Mack or taking time to meander through a sumptuous Smorgasbord of many flavours, orgasm should always be a moment of complete abandonment and trust in the other.
Request 15-minute FREE Call
It can be lonely and frustrating when you feel unable to share your intimate thoughts about your sexuality or relationship and for some, it can be a daunting decision to come and see me to explore these feelings and needs. Quite often female clients tell me it took them months even years to finally decide to book a session and often afterwards say they wished they hadn't waited so long. But whether you are a man, a woman or a couple; whether you are straight, gay, lesbian, bisexual, bicurious, transgender, pan or polysexual or transsexual, if you have any questions or you are not sure how or if I can help you then the 15-minute phone call may help you decide. Maybe you are just too nervous to book a full appointment and want to know more details before you commit to anything. If this is the case just send me a quick text requesting a 15-minute chat with me on the phone. I will reply by text with a suggested time to speak. The number to text or Whats App is 07966 522 696.
The Treatment Room is located in Battersea Central London click here
The room has stunning views covering 20 miles over central London. The shower facilities are smart and clean with a walk-in rain shower and handheld shower, robes, shampoo, conditioner and shower soap provided. A hairdryer is also available. According to your preference during the treatment, the room can remain with daylight (daytime) or be dimmed with blackout blinds and low lighting (see images below). Home or Hotel visits may be possible to women and couples on special request but do incur more cost.
Client feedback & testimonials
After most appointments, I send out a feedback form for female clients to give their assessment of my service. Click on the link below to view the latest results.
Testimonials from past female clients
INSURANCE DISCLAIMER
Colin Richards and Intimacy Matters have current Civil Liability Insurance (including Public/Products Liability and Professional Indemnity) that covers both counselling services and teaching of sensual massage. Colin Richards and Intimacy Matters DO NOT have this insurance to cover any sensual or arousing bodywork given by him or an associate of his to a client since to date this type of insurance is not available.  Clients taking a sensual massage, a psychosensual massage or any form of sensual treatment that involves nudity, arousal, and erotic stimulation do so at their own risk and will be asked to sign a waiver before taking the treatment.

Your Massage Appointment Choices
When booking an appointment please ensure you book the correct treatment by using the number codes provided.
Enquiries & Bookings
To make an enquiry [click here]
To book a treatment and check Colin's availability [click here]
To talk/text/WhatsApp Colin direct – 07966 522 696.
To read the uncensored description and view for free the five 10-minute videos of various massages I give please register in the private area of this site Intimacy X
To read the Frequently Asked Questions  click here

---
The Absolute Massages
This selection of Absolute Massages incorporates full body stimulation that can include breast, clitoral, external vaginal massage, g spot, anterior fornix ( a spot ) and internal vaginal massage.
No 1 – The 105 minute Absolute Premium Massage – £235  
The most popular choice of massage I give to women, it is indulgent, intense and many say mindblowing.
105-minute full body therapeutic and erotic massage that is professional, discreet, fulfilling and tailored to your specific needs. It's all about you.
The actual appointment length is 2.5 hours, leaving time for you to shower before and after the treatment.
The 'Absolute' massage could be described as a woman's ultimate massage. It is a full body 105-minute massage that is designed to fit your specific needs and desires. I have been giving this particular massage for five years and in that time have given the massage to over 450 women of varied ages from 21 to 65, ethnicities, physiques, and motivations.
The 'Absolute' combines traditional muscle work with intimate touch and gentle sensual arousal that develops into erotic exploration and usually results in orgasm, often multiple orgasms. The massage starts with you lying face down to receive a relaxing therapeutic massage of the entire back of your body. Gradually as your body relaxes the more arousing strokes are brought in to arouse you. I am guided by your responses and will follow your arousal as it develops, however, the massage is always kept within your personal boundaries. As you respond and you 'let go' the more intense the arousal can become. This massage can be imaginative and creative, gentle or assertive and is given with confidence and with expert knowledge of the female body. This massage includes breast, clitoral and vaginal massage, G Spot and A Spot (Anterior wall) stimulation.
The 'Absolute' massage is a 'design your own' massage. To make sure I give you the experience you want, once a booking has been made I ask you to complete a confidential form called the Authorisation & Requests Form. This form gives you the opportunity to tell me the style of how you would like the massage and what specific arousal you would like to be included. The form contains a zero to 10 scoring scale that enables you to indicate areas of exploration that you want to include and the level and intensity of arousal as well as any firm boundaries you do not want to be crossed.  Scroll to the bottom of this page for a brief description of the 'Absolute' massage.
To read the Frequently Asked Question about the Absolute Premium Massages click here
Request to view the 45-minute video example of The Absolute Premium Massage
This is a 45-minute edited video of the 105 minutes Premium Absolute Massage being given by Colin to a female. This video is part of the Male to a Female sensual massage video tutorial series on Colin's teaching web site Intimate Tutorials. It gives a good example of how the massage unfolds but because it is part of a teaching tutorial leaves out some of the more erotic arousal aspects that are sometimes requested. To request view this video you can email me via colin@intimacymatters.co.uk and I will send you the direct link and password. When emailing please give details about your desires and motivation for the massage then I can give you more insight into the massage specific to you
---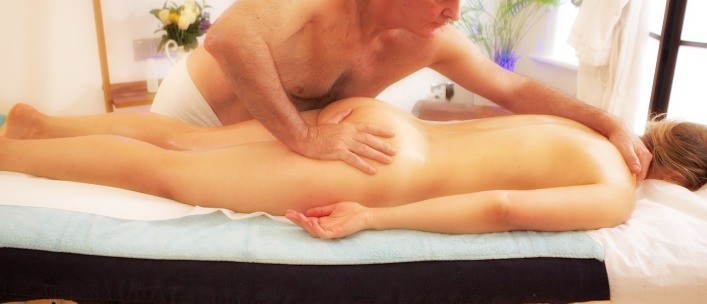 ---
No 2 – The 90-minute Absolute Tension Release Massage – £215
The Absolute Message for those with time limitations
Whether stopping by after work or dashing out for your lunch break this 90-minute erotic massage gives a woman with time, budget or discretion restrictions the perfect opportunity to release her sexual tension and re-energise her body. The massage is one of two halves and combines 45 minutes of therapeutic muscle work of the back of the body (neck, shoulders, lower and upper back, buttocks, thighs, and calves) with forty-five minutes of intimate arousing touch to potentially take you to orgasm.  The actual appointment length is 2 hours, leaving time for you to shower before and after the treatment. This massage gives about 75% of the erotic stimulation given in the 105-minute Absolute massage.
---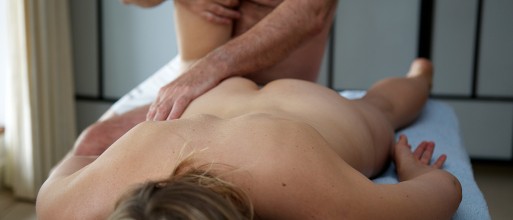 ---
No 3 – The 60-minute Absolute Trial Massage – £135
The Absolute Massage for those who are curious or have budget limitations
This trial massage is offered for those who want to explore sensual massage for the first time or those on budget or time restrictions. The massage is in two parts. The first 30 minutes is designed to gently relax your mind and body the latter 30 minutes includes 25 minutes or erotic stimulation finished with 5 minutes of relaxing touch.
Once you have arrived and we have spoken for a few minutes you may take a shower then lay face down on the massage bed to receive a neck, back, buttock and leg massage. After about 15 minutes I bring in the arousing touch to stimulate your mind and body. As you respond the arousal becomes more erotic and can include clitoral and vaginal stimulation to orgasm. Before taking this massage you are requested to complete the Authorisation & Request Form for this trial massage. This massage gives about 50% of the erotic arousal contained within the 105-minute Absolute massage.
---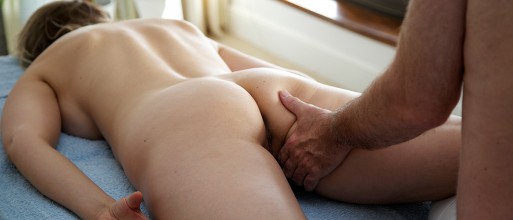 ---
The Intimacy Massages
These massages are lighter in erotic stimulation and include clitoral and breast stimulation only
No 4 – The 90-minute Intimacy Massage – £195
A 90-minute full body massage less erotic with surface of body arousal only
The actual appointment length is 2 hours, leaving time for you to shower before and after the treatment.
This 90-minute sensual experience is ideal for the women who want to experience a full body massage that covers the whole body but offers surface arousal only (clitoral and breast). I take the time to hear and understand your needs to make sure that I create a massage that fits with your desires but remains with your comfort zones. The difference between the Absolute and Intimacy massages is that the Intimacy massage does not include any vaginal or G spot stimulation and is lighter in the intensity of erotic arousal. Before taking this massage you will be asked to complete the Intimacy Massage Authorisation & Request Form outlining your desires and personal boundaries.
Upgrading to Absolute
Sometimes once clients who book the intimacy massage have met me they decide to upgrade to the Absolute. If this is the case you must inform be either upon arrival or within 15 minutes of the start of the massage and clearly indicate and boundaries you still want to maintain as well as any erotic arousal you now want to be included.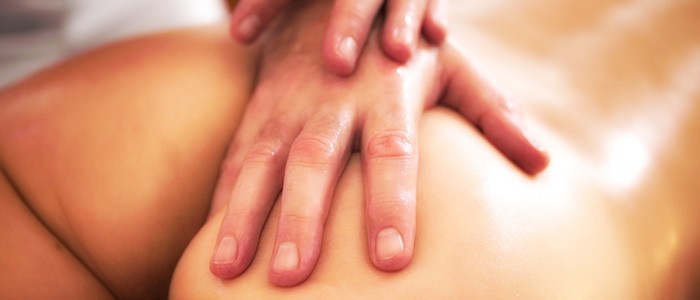 ---
No 5 – The 60-minute Intimacy Massage – £125
A shorter 75-minute version of the massage above with surface of body arousal only
Whether stopping by after work or dashing out for your lunch break this 75-minute intimacy massage gives a woman with time, budget or discretion restrictions the perfect opportunity to release her sexual tension and re-energise her body. The massage combines about thirty minutes of therapeutic muscle work of the back of the body (neck, shoulders, lower and upper back, buttocks, thighs, and calves) with about forty-five minutes of intimate arousing touch to potentially take you to orgasm. The difference between the Absolute and Intimacy massages is that the Intimacy massage does not include any vaginal or G spot stimulation and is lighter in the intensity of erotic arousal. The actual appointment length is 1.5 hours, leaving time for you to shower before and after the treatment. To read the Frequently Asked Questions about the Sensual Massage click here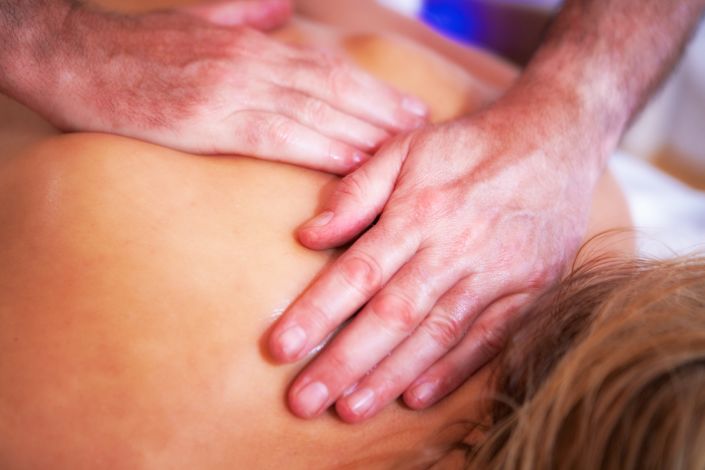 ---
The Naturist Massage
You are naked and the whole body is massaged but without any intended arousing stimulation.
No 6 – The 60-minute Naturist Massage – £105
For those women who may be a bit shy or cautious about taking the bold step of booking any of the above massages but know that they want to, I offer a semi-sensual trial option. This is a 75-minute appointment which includes a 60-minute massage that covers the whole body but does not include any erotic stimulation. The actual appointment length is 1 hour 15 minutes, leaving you time to shower after the treatment.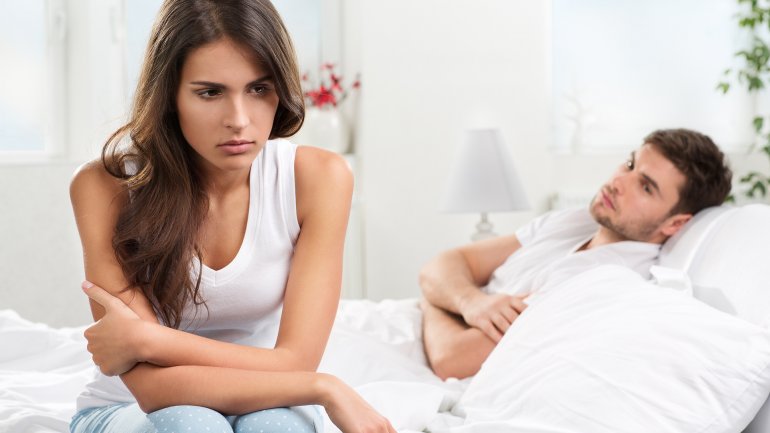 The Psychosensual Treatment
No 7 – The Three Hour Psychosensual Treatment – £325
For women with sexual pleasure challenges ( inability to orgasm, fear of intimacy, lack of experience, recovery of sexual trauma)
The Psychosensual Treatment is a combination therapy that provides a fusion of massage and psychosexual mentoring. It has been specifically designed for the client who has issues or challenges around sexual performance, intimacy or sexual orientation that may be hindering their ability to have good relationships with others. The treatment is three hours in duration and includes 90 minutes of mentoring and 90 minutes of massage. Depending on the nature of the issues being dealt with the massage may include sensual elements and arousal. This is only given with full client consent and is offered as a way to re-create, as best as possible, real responses in the receiver. This allows him or her to practise the techniques and emotional strategies discussed during the mentoring.
To read more about the Psychosensual Treatment and price options  click here
---
Frequently Asked Questions
I am sure before you decide on which massage you want to book you will have many questions. Please click this link to read the answers to most of the questions I get asked. If I do not cover your particular question then please do not hesitate to email me.
For FAQ's [Click here]
To view details of Women's Four Hands Massage click here
Background to Sensual Massage
Sensual massage is pleasurable and healthy
Taking a sensual massage shouldn't be viewed only as a pleasure for women to experience but also as an important part of a healthy lifestyle for both her body and mind. Female sexuality has a profound place within human nature. Without this immensely powerful life force, society as we know it – the human race itself – would not exist. Women have been embodied by nature with complex physiological, psychological and emotional sexual processes that ensure the optimum biology and social support designed to ensure the survival of her offspring. These sexual processes are still beating loudly within every female today and it is vital for a woman's well-being that this sexual energy is exercised regularly.
Lack of arousal can cause poor well-being
But when a woman finds herself in a situation where her natural sexual feelings are denied, suppressed or simply ignored then nature can be pragmatic and soon her health and well-being can be negatively affected. Disconnection, frustration, rejection, depression and poor health can be a consequence of a lack of sexual intimacy and erotic arousal.
Listen to your body
If a woman is feeling sexually needy then it is a clear indication that her body is speaking to her. Masturbation is one solution and although very pleasurable it does not recreate the intimacy and primal satisfaction of penetrative sex. A sensual massage that includes expert manual stimulation – including deep internal massage of the G, A and S spots – provides an opportunity to satisfy this desire, safely and discreetly.
The skill of a professional sensual masseur is to be able to create the same erotic effect that a woman would experience from prolonged and varied sexual arousal. Combine this with the intimacy and arousing touch of a relaxing full-body massage and she will discover the amazing sensations her body is able to give her.
What type of woman decides to have a sensual massage?
I have been working as a sex engineer, relationship therapist and teacher for enhanced sexual foreplay for men, women and couples for thirteen years and in this time I have given over 8000 hours of sensual massage. I have been working with women and couples for six years. In that time I have given over 400 sensual massages to women. My female clients range from single women, married women, women with partners, women of all ages from 18 to 65 years, all with varying body types from petite to voluptuous, and from many different ethnicities and cultures.
What reasons do women give for wanting a sensual massage?
The reason that some women give for wanting a sensual massage is simply a desire for personal exploration and pleasure, while for others it can be a need to satisfy sexual frustration. Some come for advice and treatment for a sexual performance problem such as an inability to orgasm. Others come along for just 'me time'. Whoever they are and whatever reason they give, my goal is to give them an experience that is not only professional, caring and safe but also profoundly satisfying and fulfilling – some even say, life-changing.


25 reasons given by female clients for wanting to have a sensual massage:
I am tense and need an unconditional orgasmic release.
Difficulty reaching orgasm when with another person.
Curiosity and satisfying a fantasy.
Lack of sexual stimulation in my relationship.
Recently my libido has increased/decreased considerably.
Frustration or lack of stimulation by my partner.
Guilt, morality and shame around sex.
Letting go of control and trusting others with control.
Recovering from sexual aggression or abuse.
Complacency in a relationship and no longer stimulated by my partner.
I love my partner but I find I now feel sexually inadequate with him.
Lack of skill and knowledge in myself and my partner.
I am on holiday/business so I'm free to explore my erotic needs.
Post-menopausal and still very sexual.
Post-menopausal and still very sexual while my partner is not.
Convenience and self-care (busy professionals who don't want a relationship).
I have cultural or religious restrictions and I need a safe place to explore my sexuality.
Exploration of sexual practices as yet untried or unwanted by my partner.
Poor body image and lack of sexual self-esteem.
I want my partner to watch me have a sensual massage.
I want my partner to give me four hands with the masseur.
I want to explore my bisexuality with a male & female masseur couple.
I want to explore Female Orgasm Denial
I want to feel desired and dominated
I have always had a fantasy of being erotically massaged by a masseur.
My promise is to take great care to look after you
I aim to create a place and space where it is OK for you to let go and explore your natural primal erotic energies. A place where you can express yourself freely in movement and sound and behave in any way you want without any concern of being judged and criticised. I can give treatments in my own discreet, private, professional treatment rooms in Pimlico or by prior arrangement at other locations or I can come to your private location.
A sensual massage can be taken to just enjoy intimate, relaxing escapism, where you can just lie back and take pleasure in having your body massaged, stimulated, aroused and cared for, where there is no expectation for you to give in return unless you desire to. Or, for others, it can be a journey of erotic exploration between two people to investigate fantasies and desires that may not be appropriate or possible in their day to day lives.
I maintain a high standard of personal health and always respect your limits but also hope to nudge some of your sensual boundaries. I ensure total confidentiality and discretion, so there is no fear of anything or anyone intruding into your day to day life.

The 'Absolute' Massage
Edited description
The 'Absolute' sensual massage combines both regular muscle work with intimate touch and erotic exploration that usually results in multiple orgasms. The massage includes both external clitoral and nipple stimulation and internal vaginal stimulation with optional anal stimulation.
The entire appointment lasts 1 hour 45 minutes. It falls into five phases:
The Therapeutic Relaxing Phase (25 min)
The Sensual Foreplay Phase (20 min)
The 1st Erotic Phase (20 min)
The Carnal Plateau (20 min)
The 2nd Erotic Phase (20 min)
Preparation
Before giving the Absolute Massage, I will have asked you to complete the Absolute Authorization & Requests Form. By completing this form, you help me to create the exact experience you would like to have. You can indicate the type of touch you want to enjoy and the level and intensity of erotic arousal you ideally wish to explore and experience. The appointment begins with a brief chat to answer any final questions you may have. You may want to take a glass of wine at this point. Then once you are relaxed and ready, I will take you to the treatment room and then if you have not done so already (within an hour before the massage) I ask you to take a shower. after which you get yourself ready by laying face down on the massage table. Unless requested otherwise I leave the room at this time to let you prepare yourself privately. Once showered I will return and cover you with a large towel. I then take a few more minutes to explain how the massage will progress, how to communicate with me during the massage and how the massage will finish.
The Therapeutic Relaxing Phase
The Therapeutic Relaxing Phase follows the line of a traditional massage and is designed to relax the body, work out any strained or aching muscles, heighten the senses and put your mind and body into a state of trust and safety. The massage starts with a few breathing and relaxation techniques. I apply warm oil to your back, shoulders, and buttocks and all are given a full 25-minute gentle but firm massage, working out any knots or tension and encouraging your body to let go.
The Sensual Foreplay Phase
As you relax and your body responds, the massage will subtly become arousing and my hands will begin to explore more intimate areas of your body. I will be working on your thighs, buttocks, calves, lower back. As your arousal increases (through movement, sound and lubrication) I will explore and stimulate more to include clitoral stimulation and external vaginal massage that may bring on the first orgasm.
To find out about the next 3 stages of the 'Absolute' massage you must register for access to the private area of this website at Intimacy X
Once registered you will get access to the full description that covers the following stages.
The 1st Erotic Phase
The Carnal Plateau
The 2nd Erotic Phase
This private area also includes a demonstration video of the Absolute Massage
The Sex Engineer Talks
Colin interviewed by writer and editor, Tracy Starreveld.
Tracy asks the questions that any woman thinking of coming for treatment would want to ask. You can either listen to the whole interview by selecting Episode 14 or you can select a 7-10 minute sound bite (episodes 1 to 13) for a particular topic of interest.
Episode 1 – Colin's work with female clients – rationale 
Episode 2  – Couples & men
Episode 3 – Working with women, motivations and taboos 
Episode 4 – Further background on Colin's work
Episode 5 – Who are Colin's typical female clients?
Episode 6 – Some case studies
Episode 7 – Challenging reasons for seeking help
Episode 8 – 'I just can't orgasm when I want to'
Episode 9 – 'Bad experiences that affect me now'
Episode 10 – Creating your own sensual massage
Episode 11 – The consultation process
Episode 12 – Nudity & touching
Episode 13 – Consultant arousal
Episode 14 – The full 1 hour 25-minute interview
Special rates, payment plans and alternative way to pay
I like to make sensual massage as financially accessible as possible but I do realise sometimes that even though the desire is strong the cash flow situation may not allow you to take an appointment or workshop with me when you want to.
To help I offer various instalment plans that enable you to spread your payments over 5 weeks or by special arrangement 3 – 6 months (for fees over £500) for more details [Click here]
Special rates for students. those on low income and fellow therapists.
Depending on my availability, I am sometimes able to offer reduced rates to students, Appointments must either be taken as last-minute or – if booked in advance – taken as morning appointments between 8 am and 1 pm.
Exchange of skills
I sometimes offer a part or full-time barter options where we agree to exchange services [Click here]
---