TREATMENTS & CLASSES FOR WOMEN

Below the first section of this page are videos, media and reviews given by women who have taken a sensual massage or psychosensual treatments with Colin.
---
Treatment Choices
Click on respective links below to read more about each treatment option and prices.
Individual Classes & Group Workshops Choices
Make a Booking or Enquiry
To make an enquiry or to book an appointment with Colin:
Or you can call or text Colin on 0044 (0)7966 522696
To check Colin's availability – Click here

Check out the 55 Five Star Reviews On FRESHA ( Colins independent booking system ) Click here
Interview with Rebecca Dakin – The Great British Sexpert
Rebecca visits Colin for her own Absolute Massage treatment and in this video she she discuses her experience.
The 4th Option
Sensual massage with erotic stimulation is a woman's 4th option.
Traditionally, sexual arousal is experienced by women in three primary ways:-
1. With a partner – the intimacy is intimate, trusting, caring.
2. With a stranger (one night stand) – this can be exciting, spontaneous, non-emotional and without commitment.
3. With self masturbation – this is usually private, you know what you like, no judgement.
Taking a sensual massage brings together all three of these dynamics together and more, to create the 4th Option
A sensual massage given by Colin is designed specifically to give a woman the opportunity to explore her intimate life, without judgement or expectation from others.  By submitting the treatment Authorisation & Request Form for which ever sensual massage she choses to take the massage can tailored to her personal desires and boundaries. The experience is always professional, private and of course confidential. An experience that is expertly given by a practitioner who understands that when it comes to sexual fulfilment a woman's mind and body are irrevocably interconnected.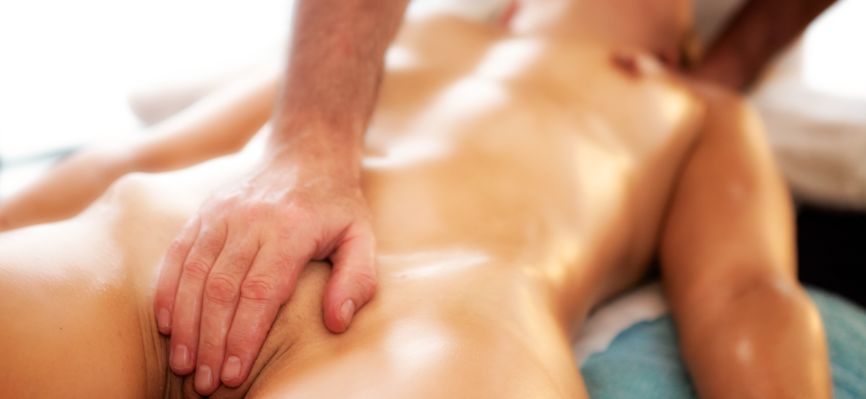 Essential therapy as well as for pleasure
Sensual massage has been around for thousands of years and for much of that time has been seen as healthy, pleasurable and quite normal. From the Ancient Greeks and Rome to the tantric philosophies of the far east, naked massage and sexual arousal for pleasure was seen as quite normal.  This all changed when the newer religions appeared and sexual arousal for pleasure was seem as un reproductive and so not beneficial to increasing the numbers of worshipers of these new religions. Masturbation, homo erotic exploration, sexual pleasure outside of marriage were all demonised and made punishable. Sex became conditional and controlled and for women particularly this reached its zenith in the Victorian period when a woman showing any desire for sexual arousal outside of marriage was deemed to be experiencing a mental disorder known as Hysteria. 
We love to touch and be touched
Every aspect of our brains and bodies are intricately designed for touch and with our skin being the largest organ of our body, it's no wonder we have such a strong need for touch. Long before humans developed language, we relied heavily on physical touch as a way to communicate and express our feelings. Whether it was happiness, anger, pain, sorrow, or love, it was expressed through some form of touch, much like many animals do. Even in our modern era of busy schedules and long hours of work, there's often nothing more comforting than a hug, kiss, or stroke from our partner at the end of a hectic day. Even a platonic touch from a friend can boost our moods.
None of this is by accident. There is a biological reason behind our emotional and physical responses to touch.Touching is a deeply rooted form of socialization between humans, and it is necessary for healthy emotional and physical development.
Numerous studies have shown that through the art of erotic massage, partners can experience a variety of health benefits, as well as improve their sexual relationships.
The benefits of erotic massage
There are various healthy benefits associated with receiving a massage on a regular basis, including:
relieved stress
relaxed state of mind and body
improved circulation
 improved posture
 decreased blood pressure
improved pain management
 improved flexibility
decreased depression
optimized immune system.
Anyone who has ever received a good erotic massage knows just how exhilarating the experience can be, both physically and emotionally.
But what's behind that titillating sexual response our bodies experience when we receive a massage?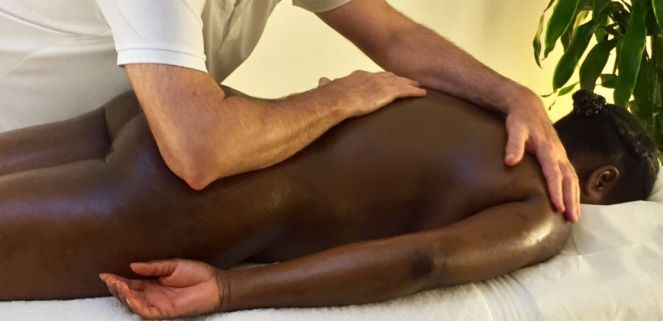 Sexual benefits of erotic massage
So, it is no surprise that after taking their first sensual massage most women say that as well as being very pleasurable, it has also helped them to reignite a sexuality that they felt they had lost touch with. Or that the massage has enabled them to discover a sexuality that they have been longing to explore but have not been with a partner who could meet them in that aspect of themselves.
An erotic massage or any massage can be rejuvenating both physically and sexually. This is because the effects of a massage have the ability to influence one's brain chemistry, by stimulating the endocrine glands for more serotonin, DHEA, testosterone, and oxytocin. Scientific and medical studies continue to reveal that massage can improve sexual health by stimulating blood circulation and strengthening the cardiovascular, endocrine, immune, and nervous systems. Research shows that massage can also increase our desire for sex and ability to achieve orgasm. One scientific study conducted by the University of California San Francisco found that women given a 15-minute Swedish massage experienced increased levels of oxytocin— a hormone that is released during sexual orgasm in both men and women.
This has led many experts to believe that massage can provide sexual benefits to women by increasing both their desire for sex and ability to achieve an orgasm. Preliminary findings of a study at the Touch Research Institute showed that couples that massaged each other had lower levels of sexual performance anxiety. They also reported increased physical intimacy.

With the many benefits that a simple therapeutic massage can produce, it only makes sense why the benefits of a sensual massage, especially an erotic massage between lovers, are magnified. But sensual massage is not the same as therapeutic massage. It is much different. Sensual massage is both an experience of both the body and mind.  Sensual and erotic massage is rather like a session of extended foreplay. And what do women say they wish men would do more of?
If a man feels sexually frustrated he can masturbate and his hand becomes an adequate replacement vagina. But for a female, clitoral stimulation – although very pleasurable – can not recreate the primal sensation of vaginal penetration. Even with the use of a vibrator the feeling of being desired and taken, a fundamental primal desire of the female, cannot be replicated. Thus, if not in a functional sexual relationship or not wishing to seek out one night stands, how does a woman get to experience her primal erotic nature?
She could wait until she finds a loving partner to be in relationship. Or she could slip into a dysfunctional relationship that is emotionally not right for her but that does give sexual fulfilment. She could seek out casual sexual encounters via internet sites or sex apps with anonymous partners whom she knows very little about.
Overcoming Anorgasmia (challenges reaching orgasm)
'Definition = Persistent inability to achieve orgasm despite responding to sexual stimulation.'
As a professionally trained psychosexual therapist and masseur in my role as a sex mentor I often use both counselling and massage as a treatment to help people with sexual performance challenges.
I call this the Psychosensual Treatment.
By combining both talk and touch, I first explore the psychological drivers that are causing the interference with sexual fulfilment. This is followed by a sensual massage in which I create a physical experince that is as near to the normal sexual arousal process as possible. This treatment often has remarkable results with clients sometimes overcoming a sexual performance blockage in one session.
Often the level of pleasure a women experiences sexually will be linked to the experience, capabilities and creativity of the man or women she is with.  If he/or she is inexperienced or un imaginative then the foreplay and ultimate sexual pleasure will be limited and often results in with
partial or full anorgasmia
( in ability to orgasm ). This is turn can have a negative effect on the female making her feel at best frustrated but often less of a woman, un desired and even effect mental health.
This can all change in one sensual massage as the process of a massage that is intended to arouse, replicates foreplay which is an essential ingredient for all females to experience before penetrative sex. The massage creates sensations that she may have never experienced before to show that complete sexual gratification does not necessarily require penis / vagina  penetration.
Read more 
To read more on how the Psychosensual treatments and sensual can help women with challenges reaching orgasm
Read this article by Colin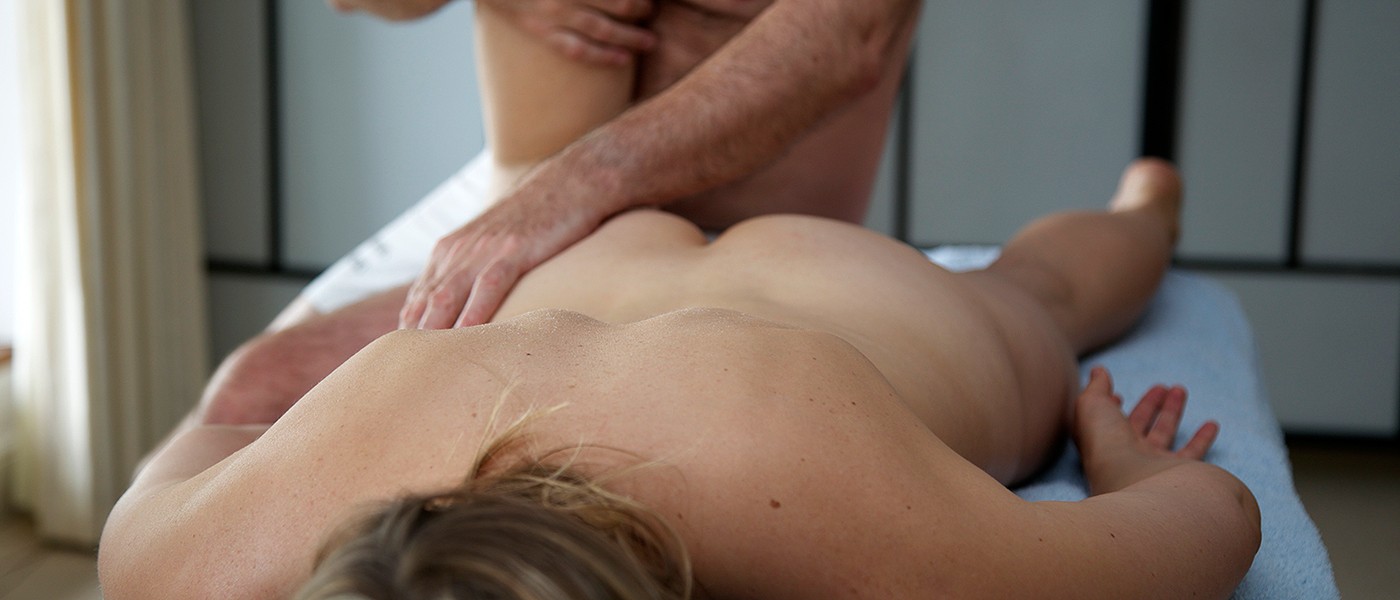 What women say
As their motivation for enjoying a sensual & erotic massage
I have been giving sensual massage to women for ten years and I have given this massage to women of ages from 21 to 75, many nationalities, ethnicities, body types and body size. Some of the women I see are happily single, some are reluctantly single, many are partnered in loving yet sexually unfulfilling relationships. Others are in relationships where the sex has become routine and predictable, some are in good relationships but want more, sexually. Many are from cultures that restrict their sensual and sexual expression and a few are simply nervous and naive when it comes to both their and others' sensual arousal. In all cases when booking the appointment they express a desire to enjoy a level of satisfaction that they feel is currently missing from their own lives.
 Reasons female clients have given Colin for wanting to have a sensual massage:
I enjoy regular massage, to have my muscles worked professionally but I also want to experience intimate touch so that I can connect with the deeper primal sensual part of myself.
I want to experience a sensual massage in '50 Shades of Grey' manner where the masseur is in complete control and I can just lay back and enjoy his authority with the knowledge that I am ultimately in control of all that takes place. (Note: This type of sensual massage does not include any BDSM or role play but incorporates assertive massage and some physical body lifting – only in the case of clients with slim to average physiques – as well as strong arousal techniques.)
I like to enjoy the firm yet a tender touch of a man without the need to perform or give back sexually.
I enjoy receiving arousal and ultimately orgasm through gentle prolonged intimate touch rather than penetrative intercourse.
I have a loss of libido.
I have a fear of intimacy and am embarrassed about my body but still want to enjoy sensual arousal.
I experience painful intercourse and orgasmic dysfunction.
I am insecure and sexually inexperienced and want to learn more about my sexuality as well as how to give excellent sensual arousal to my partners.
I am a single woman who is happy to not be in a relationship and although my sex life is good I miss the intimacy and tender touch that a relationship brings.
I believe that it is right to be able to experience arousal and orgasm without commitment and the responsibilities of a relationship.
I want to explore orgasm as I have heard that there are multiple ways a female can achieve this.
I am in a marriage/partnership where most else is good but the sex and intimacy has declined and I need to receive intimate attention within a safe professional therapeutic environment that is discreet and private that will not challenge my current situation.
Tantric massage versus sensual & erotic massage
The growth and popularity of sensual and erotic massage , initially driven by men but inceasingly it is women that are discovering the physical and mental health benefits of this amazing treatment.   It is widely assumed that men seek sex as a means to satisfy thier sexual drive but often it is the physical intimacy that comes with sex that men are seeking just as much. If in a non-sexual relationship or a busy life that does not allow them to have a relationship, a man will seek out contact with another human being; in the past, this would have been found by visiting a brothel or seeing a prostitute or escort. Then in the late 1980s tantric massage slipped oilily on to the westerner's menu; initially lauded by Sting of the pop group, The Police, it brought to notice the possibility that there could be a legitimate way to experience erotic arousal that was not smutty or indulgent but could be seen as a spiritual experience. As the word 'tantric' crept further into the public psyche, so men who previously had avoided the impersonal environment of sexual services, began to explore the caring sensual touch of a tantric masseur.
Then, around 2005 and emerging from the tantric world masseurs like myself,  who although supportive of the tantric philosophy, found it did not sit well as a description of how they wanted to present their version of an intimate arousing massage. Taking a more humanistic approach, sensual massage gave the option of receiving an intimate massage that was based on traditional massage techniques but also encouraged arousal and orgasm. The treatment focused on the body's natural desire for intimate touch and arousal; it gave the receiver an all-round experience that was relaxing and therapeutic but also stimulating and erotic.
To listen and watch Colin as he discusses and answers questions about his treatments Click here
Cosmopolitan podcasts
Listen to Cee Cee & Colin talk to journalist Paisley Gilmore of Cosmo about the Absolute sensual massage for women
Cee Cee took a series of sensual massage treatments with Colin, listen to this podcast with Paisley Gilmore Cosmopolitan's Sex & Relationship journalist as she explains how it has transformed her sexual confidence and sense of well being.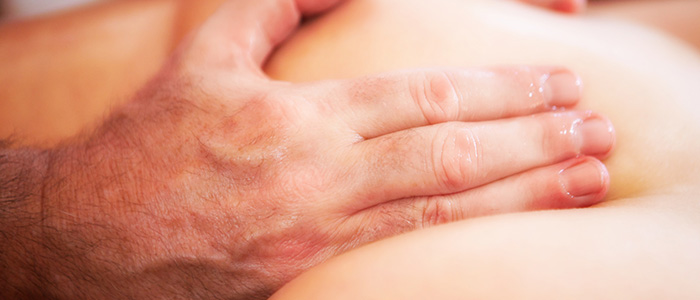 Click here to read more about why women ask Colin to help them experience orgasm
Make a Booking or Enquiry
To make an enquiry or to book an appointment with Colin:
Or you can call or text Colin on 0044 (0)7966 522696
To check Colin's availability – Click here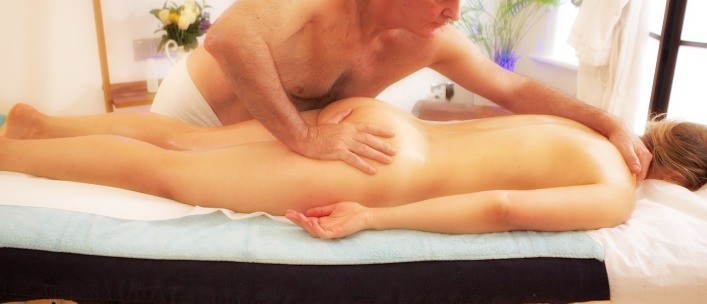 :