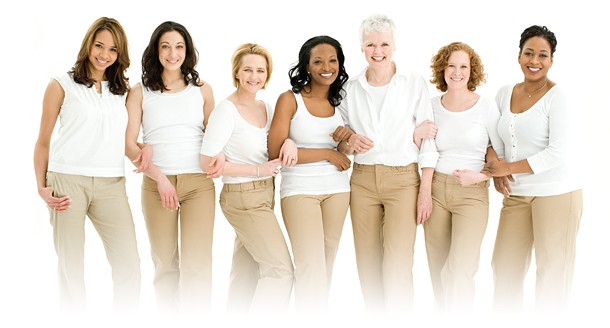 ---
Sensual Massage – 4th Option for Women
Traditionally erotic arousal can be experienced in three ways:
Option 1 – Sex with a partner 
Positive attributes; intimate, trusting, caring, loving.
Negative attributes; unskilled, predictable and has become unfulfilling
Option 2 – Sex with a stranger (the one night stand)
Positive attributes; exciting, spontaneous, non-emotional and without commitment.
Negative attributes; health and pregnancy risk, uncertain security, risk of  interfering with regular life.
Option 3 –  Masturbation
Positive attributes; I am relaxed, it is private, I know what I like.
Negative attributes; Routine, does not reach all the parts I want reached, no sense of being desired by the other person.
The positive attributes of sensual massage
I have been working as a Sex & Relationship Engineer for fifteen years and in that time I have helped hundreds of women with a variety of aspects, both psychologically and physiologically, in their intimate lives. In this time I have given over 12,000 hours of sensual massage to women of all ages, nationalities, ethnicities, body types and size.
The relationship status of the female clients is varied. Some are happily single, some are reluctantly single, many are partnered in loving yet sexually unfulfilling relationships. Others are in relationships where the sex has become routine and predictable, some are in good relationships but want more, sexually. Many are from cultures that restrict their sensual and sexual expression and a few are simply nervous and naive when it comes to both their own and others' sensual arousal. Some have challenges with orgasm and some are looking to overcome a past negative sexual experience or sexual trauma. 
In all cases when booking the appointment all women express a desire to enjoy a level of satisfaction that they feel is currently missing from their own lives.
Why is it the 4th Option ?
Taking a sensual (erotic) massage offers all the positive attributes of the first three options and none of the negative. Depending on the motivation of the person the massage can be a caring and supportive experience or it can be exciting and adventurous occasion, or something in between. Whichever is it the treatments is completely focused on the receiver and her well being and sensual pleasure. The massage is expertly given. It is discreet, confidential, non-emotional and non-judgemental – offering a women complete openness to explore her feelings, curiosities and desires to explore and expand her sensual and sexual fulfilment.
Massage Types
---
Starts with a 60 minute combined therapeutic arousing full body massage building comprehensive 45 minutes of tailor-made erotic stimulation of your choice.
---
Starts with 45 minute combined therapeutic arousing massage with 30 minutes erotic stimulation
---
This is 60 minute therapeutic massage with arousing touch and some erotic stimulation
---
The Intimacy massages are lighter in arousing stimulation. It includes therapeutic massage of the whole body with less intense arousal
---
Treatments for challenges with orgasm or past sexual trauma:
60 minutes talk mentoring + usually the 90 minute Tension Release
---

---
What are the differences?
Think of the differences in this way:
The Intimacy, Is the taster menu

The Explore, Is the two course meal

The Tension Release, is the three course meal 

The Absolute, is the Smorgasbord Buffet of many courses and flavours
Essential therapy as well as for pleasure
Sensual and erotic massage has been around for thousands of years and for much of that time has been seen as healthy, pleasurable and quite normal. From the Ancient Greeks to India and then the Romans, naked massage was the norm. It all changed when the newer religions appeared and arousal of any sort came to be regarded as sexual, 'carnal' and only to be experienced conditionally within relationship and for re productive purposes. Anything else was seen and immoral.
However, in the last 30 years sensual massage has become popular again, initially by men who seek to receive erotic arousal and caring intimate attention  as way to de-stress  as well as enjoy sensual pleasures.
Not just a male thing
But if society is to really accept sensual massage as something meaningful, relevant and therapeutic and healthy it will be women who legitimise this as a professionally recognised treatment the powerful therapy that it is.
Reasons female clients have given for wanting to take a sensual massage:
I enjoy a regular massage, to have my muscles worked professionally but I also want to experience intimate touch so that I can connect with the deeper primal sensual part of myself.
I want to experience a sensual massage in '50 Shades of Grey' manner where the masseur is in complete control and I can just lay back and enjoy his authority with the knowledge that I am ultimately in control of all that takes place. (Note: This type of sensual massage does not include any BDSM or role play but incorporates assertive massage and some physical body lifting – only in the case of clients with slim to average physiques – as well as strong arousal techniques.) 
I like to enjoy the firm yet tender touch of a man without the need to perform or give back sexually.
I enjoy receiving arousal and ultimately orgasm through gentle prolonged intimate touch rather than penetrative intercourse.
I have a loss of libido.
I have a fear of intimacy and am embarrassed about my body but still want to enjoy sensual arousal.
I experience painful intercourse and orgasmic dysfunction.
I am insecure and sexually inexperienced and want to learn more about my sexuality as well as how to give excellent sensual arousal to my partners.
I am a single woman who is happy to not be in a relationship and although my sex life is good I miss the intimacy and tender touch that a relationship brings.
I believe that it is right to be able to experience arousal and orgasm without commitment and the responsibilities of a relationship.
I want to explore orgasm as I have heard that there are multiple ways a female can achieve this.
I am in a marriage/partnership where most else is good but the sex and intimacy has declined and I need to receive intimate attention within a safe professional therapeutic environment that is discreet and private that will not challenge my current situation.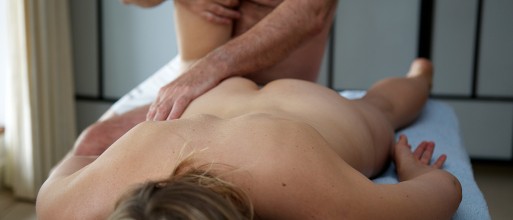 Growth & popularity of sensual massage
It is widely accepted that men seek sex as a means to satisfy sexual drive but often it is the physical intimacy that comes with the sex that they are seeking just as much. If in a non-sexual relationship or a busy life that does not allow them to have a relationship, a man will seek out contact with another human being; in the past, this would have been found by visiting a brothel or seeing a prostitute or escort. However, in the late 1980s tantric massage slipped oilily on to the westerner's menu; initially lauded by Sting of the pop group, The Police, it brought to notice the possibility that there could be a legitimate way to experience erotic arousal that was not smutty or indulgent but could be seen as a spiritual experience. As the word 'tantric' crept further into the public psyche, so men who previously had avoided the impersonal environment of sexual services, began to explore the caring sensual touch of a tantric masseur.
Then, around 2005, and emerging from the tantric world came masseurs like myself who – although supportive of the tantric philosophy, found it did not sit comfortably as a description of how we wanted to present our version of an intimate arousing massage. Having a humanistic approach, sensual massage gives the option of receiving an intimate massage that is based on traditional massage but also encouraged arousal and orgasm. It does not offer any spiritual guidance nor include any ceremony. The treatment focuses more on the body's natural desire for intimate touch and arousal; it gives the receiver an all-round experience that is relaxing and therapeutic but also stimulating and erotic.
It is my hope that within the next ten years sensual massage will be taken out of the association as a sexual service but be accepted as a legitimate health treatment that is relevant to everyone. A treatments that relaxes our body, improves our sense of well-being and often improves our relationships and sexual performance with partners and loved ones.
 Most people don't know this – A one to one sexual service IS LEGAL in the UK
Under the sexual offences act on 2003 in the UK, the exchange of sexual services for money is legal, but a number of activities, including soliciting in a public place, kerb crawling, owning or managing a brothel, pimping and pandering, are
However, I believe that if sensual massage is to be fully accepted, it will be women who change these perceptions because women understand that if their bodies are not sexually satisfied they can be negatively effected – physiologically, emotionally and even in their general health and well being.
Victorian hysteria 
In Victorian times thousands of women were diagnosed with a mental disorder known as 'hysteria'. One of the most common diagnoses of hysteria was for women to have an 'overt desire or need for sexual arousal'. The treatment for this 'ghastly mental disorder' was either masturbation by hand from a doctor to remove the mental psychosis or – much worse – the removal of the woman's ovaries.
Thankfully attitudes have changed and western society, in particular, does not view female sexuality in this way anymore. However, although no longer persecuted for being sexual -women are still controlled and judged in their sexual behaviour. A man being regularly sexually active is often seen as virile or a stud, while women behaving the same would be seen as 'loose' or a slut.
No justification required
Having a sensual massage with a professional masseur gives a woman a place where she can be private, not judged, and be the centre of attention. A place where she can focus on herself and be able to explore her sexuality in whatever way she likes, without feeling she has to give in return. A place to overcome sexual frustration, explore new sensations, reduce sexual anxieties or simply experience total relaxation by being unconditionally desired and pampered by a professional.
To my mind, it is women who are more justified in seeking erotic stimulation than men. If for no other reason of justification from a health perspective vaginas need physical stimulation to remain healthy.
The practice of receiving sensual massage with vaginal stimulation is becoming increasingly popular for its purported benefits. Vaginal massage is said to improve vaginal sensitivity, alleviate tension in the vaginal walls, and enhance a women's sex life.
There are a number of reasons for seeking a vaginal massage. Whether it's to explore your sexuality or recover from physical trauma, vaginal massage can do the following things:
It stimulates blood flow and increases circulation, which is beneficial if you experience numbness or pain in the area during sex.
Vaginal massage is known to offer some relief from the physical pain associated with childbirth.
Some use vaginal massage as a treatment therapy after experiencing sexual violence or trauma.
In a clinical context, vaginal massage is sometimes referred to as pelvic floor massage (PFM). PFM often serves as a remedy for myofascial pelvic pain, pelvic floor dysfunction, vulvodynia, or incontinence.
Vaginal massage positively contributes to your overall health and emotional well-being, with the potential to deliver an improved sex life.
Its now 2021 and women can talk more openly and explore their sexuality much more easily now; magazines abound with information on better orgasms or sexual techniques and then there's the phenomenon of the book (and film), 50 'Shades of Grey' and its BDSM storyline that 80,000 female readers found fascinating. But it still seems that if a woman admits to enjoying sexual expression and wanting more or something different to what she is currently getting, unlike men, she still has limited options as to where to find it.
If a man feels sexually frustrated he can masturbate and his hand becomes an adequate replacement vagina. But for a female, clitoral stimulation – although very pleasurable – can not recreate the primal sensation of vaginal penetration. Even with the use of a vibrator the feeling of being desired and taken, a fundamental primal desire of the female, cannot be replicated. Thus if not in a functional sexual relationship or not wishing to seek out one night stands, how does a woman get to experience her primal erotic nature? She could slip into a relationship that is fundamentally not right for her but that at least is sexual or she could seek out casual sexual encounters via internet sites or sex apps with anonymous partners whom she knows very little about – in both cases risking not only her reputation and health but also her safety. So what does she do to fulfil her needs? A sensual massage is the answer.
Video interview with Rebecca Dakin – The Great British Sexpert
Rebecca visits Colin for her own Absolute Massage treatment and here is her video discussing her experience
To listen and watch Colin as he discusses and answers questions about his treatments Click here
Cosmopolitan Podcasts
Listen to Cee Cee & Colin talk to journalist Paisley Gilmore of Cosmo about the Absolute sensual massage for women
Cee Cee took a series of sensual massage treatments with Colin, listen to this podcast with Paisley Gilmore Cosmopolitan's Sex & Relationship journalist as she explains how it has transformed her sexual confidence and sense of well being.
Curious about the colourful world of sex and relationships? Or just nosy AF and up for hearing all the intimate details about someone else's love life? Join Cosmopolitan's Sex & Relationships Editor, Paisley Gilmour, and Deputy Beauty Editor/sex novice Laura Capon, as each week they delve into sexual and romantic experiences of their guests.
Apple 
https://podcasts.apple.com/gb/podcast/cosmopolitans-all-the-way-with/id1495335705 ,
 Spotify
https://open.spotify.com/show/7sNMqLvplqIdMSk6riGd2Y
Colin talks to Cosmopolitan about the Absolute Massage and why women come to see him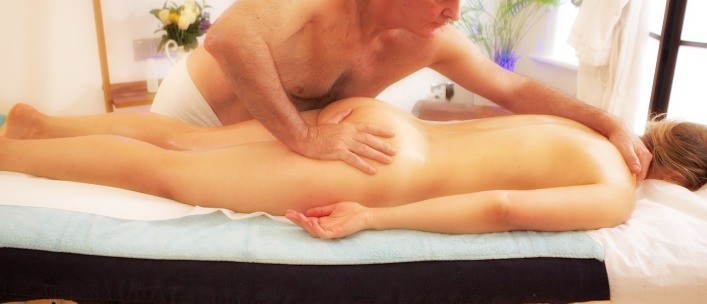 Other Women's Treatments Available
Click on respective links below to read the full list of treatments and prices for women
Bookings or Enquiries
To book an appointment with Colin: Click Here
Or you can call or text Colin on 0044 (0)7966 522696
Buy Now Pay Later  – Take 6 weeks to pay for the treatment of your choice.
Location
Colin sees most of his clients at his treatment venue in London Bridge Click here
Home or hotels visits
I am sometimes asked if I would see a client in their own location. This maybe your home or a hotel. This can be considered and the price worked out relevant to the distance. Costs would be added to the cost of the treatment. If you were able to arrange more than one appointment at the location then the cost would be shared. Estimated costs are as below.
London Zone 1 – Travel cost plus £75
London Zone 2 – Travel cost plus £100
London Zone 3 – Travel cost plus £125
London Zone 4 – Travel cost plus £150
Up to 100 miles – Travel cost plus £200
Up to 150 miles – Travel plus £250
Up to 2o0 miles – Travel plus £300
Over 200 miles – quoted at the time
INSURANCE DISCLAIMER
Colin Richards and Intimacy Matters has current Civil Liability Insurance (including Public/Products Liability and Professional Indemnity) that covers both counselling services and therapeutic massage. Colin Richards and Intimacy matter DOES NOT have this insurance to cover any sensual or arousing bodywork since to date this is not available. Clients taking a sensual massage, a Psychosensual massage or any form of sensual treatment that involves nudity, arousal, and erotic stimulation do so at their own risk and will be asked to sign a waiver before taking the treatment.