COUPLES SENSUAL MASSAGE & ENHANCED FOREPLAY
Boutique Workshop
Saturday 9th July – 2pm to 6pm 
Friday 15th July –  7pm to 11pm FULLY BOOKED
A four hour workshop for maximum of two couples learning together in same room
---
Teaching couples the art of sensual massage, extended foreplay and exciting new sexplay techniques to enliven and enhance a relationship.
This workshop is perfect for both newly together couples who want to explore their erotic nature with their partner but also ideal for longer term couples who are seeking to re ignite the sensual and sexual fulfilment and take erotic adventure to new horizons. It is also a great way for a couple to take their first step to explore their sexuality in the company of others but within a boundaries and controlled atmosphere that attending party or meeting another couple on line often does not provide.
Taking a small group work like this is a great way for any couple thinking of exploring their sexuality with other couples. This workshop enables a couple to explore being intimate and sexual with one another in the company of others without having to commit to including anyone else in their intimate personal space.
Next dates
Saturday 9th July 2pm to 6pm
Friday 15th July 7pm – 11pm – FULLY BOOKED
Participants – Maximum two couples giving to partners only
Cost – £275 per couple including Prosecco & nibbles
Location – Chelsea SW3 3LH
Prices of the workshop includes:-
Prosecco, and refreshments on the night.
One months free access to Colin's tutorial web site www.intimatetutorials.com
Invitation to join the Intimacy Matters Sensual Massage Chat Group, to maintain friendships and arrange sensual massage practice with others
Worksheets giving written guidance of the massage
Certificate of completion
25% discount on any one of the couples sensual massages as listed on Colins web site
To apply for the workshop
Complete the registration form 
HERE
Once the registration form is received you will be sent a link to make payment to book your place or you can book via the options below.
Or call Colin 0n 07966 522 696 to discus other methods of payment
By completing workshop couples will:-
Extend the duration of their lovemaking by learning the art of giving a sensual massage to one another.
Give you both an understanding and enjoyment in how your pleasure in giving gives them pleasure also.
Teach you to become skilled in sex play techniques that will transform your sexual relationship.
Explore how sensual massage can be used to bring others into your sex play without challenging your own relationship.
Expand your sexual social circle by meeting other likeminded couples.
On who do we practice?
In this workshop couples practice on one another and not other couples. Past massage experience is not necessary, but you do need to have a desire to give sensual touch. The maximum number of couples is two per workshop.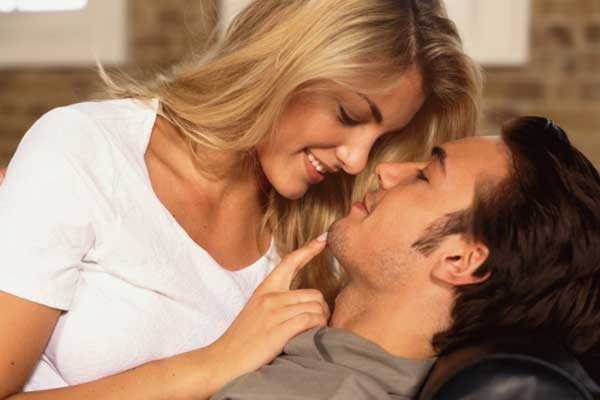 Workshop details
The workshop is divided into four parts.
Part 1 – Introduction – 20 minutes
A 20-minute introduction discussion on sensual massage and how it can enhance a couple's sexual relationship. Understanding the natural sexual dynamic of the female in contrast to the male. How coupes can use sensual massage to bring in others to their sexplay without complicating the relationship.
Part 2 – 70-minute massage practice
Teaching him to give to her 
From head to toe and covering both sides of her naked body this practice session teaches the man both therapeutic and sensual strokes on which to build erotic sensual touch and erotic stimulation. This will include:-
How to encourage slow arousal by stimulating her mind
Subtle arousing touch to bring on her desire
How to touch the sensitive but non-erotic areas of the female body
Breast and nipple massage
Buttock and upper thigh massage
External vaginal stimulation
Positioning and edging her towards clitoral orgasm
Body to body massage (optional full nudity)
Managing reciprocal arousal but maintaining focus on her
External anal stimulation
G spot massage
A spot massage (anterior fornix)
Various methods and positions to give confident vaginal massage
Oral stimulation (optional)
Incorporating internal anal stimulation (optional)
Light spanking and dominance  (optional)
Encouraging female ejaculation
Note  In the workshop massage practice sessions participants can remain partially clothed when giving the massage. When receiving you will need to be naked and comfortable be aroused to potential orgsam. 
15-minute break
Part 3 – Break and discussion
20 minutes on what men really like and how male arousal requires a combination of elements to take the man on a slow journey of arousal to orgasm
Part 4 –  70-minute massage practice
Teaching her to give to him
 How to give a full body sensual massage to your male partner this massage will include:-
How to encourage slow arousal by stimulating his mind as well as his body
Subtle arousing touch to bring on his arousal with your body
Teasing his arousal to keep him on the edge of orgasm
Buttock and upper thigh massage
External anal massage
Cock massage techniques
Chest and nipple stimulation
Body to body massage (optional full nudity)
Managing reciprocal arousal
External anal stimulation
Oral techniques (optional)
Prostate massage (optional)
Penis and scrotum massage
Mastering genital massage
Assorted positioning to take him to orgasm
10 minutes break
Part 4 
A 30 minute free style practice when couple can practice what they have learned
Finish
---

If you would like to ask any questions regarding the group workshops then please email colin@intimacymatters.co.uk or call Colin at 07966 522 696
To register for either workshop
Complete the registration form HERE
Once the registration form is received I will send you a link to make payment to book your place
Or call Colin 0n 07966 522 696
Questions & Answers
If we want further training or experience what is available
Yes, Further training can be taken with Colin's advanced private workshops for couples  (5 or 10 hour) or for those wanting to become a professional sensual masseurs and run a part time or full-time practice Colin offers the 20-hour professional workshop.  For those wanting to just practice Colin can arrange 2-hour Experiential massage sessions when you get to give a 4 hands massage with him to a male volunteer
What is the address of the workshop?
The full address is given once you have booked. Chelsea Sw3 3LH
Where do I get changed?
There is a changing areas and a shower
Who can attend this workshop?
This is a couples only event and can be attended by anyone over the age of 18 who are either in relationship or good friends.
Is my body type relevant?
No, the point of this workshop is to give confidence to everyone no matter what age, culture or body type.
What do we wear?
Wear whatever you feel comfortable, but you need to be able to move freely and using your upper body to massage. Also, bear in mind that you will be using oils. A changing room and shower facilities are available.
Will I be naked at any time?
During the  workshop, you can remain dressed, topless or become naked .
Do I need to be "hands-on" during this workshop?
Yes, for the comfort of the whole group it is important that you take part in giving the massage and not remain just as an observer. However, you can take everything at your own pace.
If I feel uncomfortable can I leave the workshop?
Yes if at any time you feel this workshop is not for you then let Colins assistant or myself know and leave quietly. You cannot stay and be an observer.
Do people have sex at this event?
This workshop. while being open to erotic sexual exploration it is designed to be both informative and fun and is not meant to be a sex party.  For interaction with other couples and to put your skills in to practice you are recommended to come to the Couples & Singles Dinner & Decadence Parties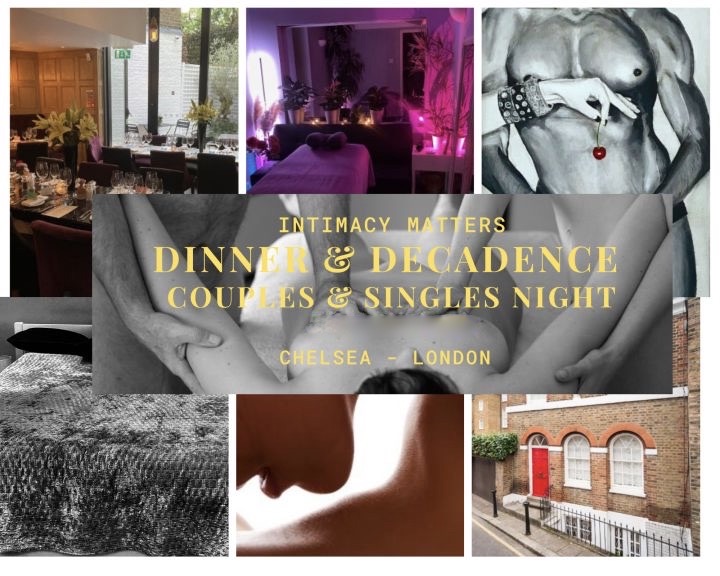 We may become aroused, is that OK?
Yes, it is only natural to become aroused yourself while giving the massage. In fact, this is encouraged as all men became more relaxed and turned on if they know that the 'giver' is enjoying the experience as well.
If I am attracted to other people in the workshop can I touch them when in the sessions?
The workshop is designed to be informative and enjoyable, and clearly, those coming along as givers or receivers are doing so because they enjoy human sexuality and intimacy. If this includes opposite or same-sex attraction and both parties are in agreement then mutual touch is fine.
Can I regard myself as a sensual masseur after this event?
Certainly, you are on the way and will leave with a greater knowledge and confidence in giving a sensual massage to your partner but to get to a commercial standard I recommend you attend you take the Intermediate and then a private 1-1 workshop with me at which you have greater opportunity to practice on more volunteers and have individual tuition from myself.
Is this workshop confidential?
Everyone participating in this workshop must agree to keep total confidentiality. You are not expected to reveal your full name or personal details unless you want to. Everything that takes place in the workshop must remain private and confidential and not repeated to other parties in a way that reveals any identities. Phones must be switched off and put away in the changing room no recording equipment of any type.
Is there any supporting material provided?
Yes, If on the day you provide me with your email address I will send to you the written massage routine with bullet point guidance and further information on other training you will also get a period of free access to my sensual massage training web site www.intimatetutorials.com.
What do I need to bring with me?
Please bring:-
A shower towel
Something light and suitable to wear in the session intervals , Women – negligee, bra, and knickers. Men – T-shirts, shorts.
Cancellation by Intimacy Matters
Minimum attendance is two couples. In the event that only one couples ticket is purchased then the event will be postponed to another date and the purchased ticket can be refunded or transferred or put against another Intimacy Matters treatment or class.
If the event has to canceled or postponed for any other reason tickets can be fully refunded or transferred to another event, treatment or class.
Cancellation by ticket holder
If notice is given up to seven days before the workshop – you will get a full refund or your place can be transferred to another workshop date or towards a treatment of your choice.
If given within seven days – it payment will be held on account for a future date or towards a treatment of your choice.
If cancelled within 24 hours then there is no refund given
If you don't show up – no refund given