The Psychosensual Treatment
Improving sexual performance and overcoming fears around physical intimacy and sex.

Covid 19 update – February 2021 – I am open appointments for Sensual Massage, Psychosensual Treatments, Sex & Relationship Coaching & Private Workshops subject to certain health guarantees and symptom checks
Click here to read the agreement
Psychosensual Treatment
Improving sexual performance and overcoming fears around physical intimacy and sex.
I trained in therapeutic and Swedish massage in 1995, and since then I have given over 7,000 hours of therapeutic and sensual massage. In 2010 I completed a two-year training in Psychosexual and Relationship Counselling and in 2011 I studied the Imago relationship process. Rather than offer these skills independently I saw a benefit to combining both my knowledge and my body work skills to create an integrative treatment that could support men, women, and couples who were experiencing sexual performance problems. I called this treatment PsychoSsensual Therapy.
This is a 3-stage treatment for people who want help and support in areas of sexual performance, sexual fulfilment and relationship.
Initial Enquiry
Your enquiry can be made via email, phone call, text, What's App. Please give me some details about what it is that you want to bring to me that is either troubling you or you want further help with. If at this stage I feel I can help I will email you the Psychosensual Pre Consultation Form. This will ask you a series of questions that will help me to understand you, your current situation and your background.
Introductory 15-minute FREE Call
It can be lonely when you feel unable to share your intimate thoughts about your sexuality or relationship and, for some, it can be a daunting decision to consult a 'professional' or 'stranger' about these feelings and needs. But whether you are a man, a woman or a couple, whether you are straight, gay, lesbian, bisexual, bicurious, transgender, pan or polysexual or transsexual; if you are not sure how or if I can help you or maybe you are just too nervous to book a full appointment and want to know more before you commit – then just send me a text and ask if you can have a 15-minute chat with me by phone. I will reply by text with a suggested time to speak. In that time you can ask me any questions or explain the issue you may want help with. Just send me a text to arrange a short FREE chat to 07966 522 696 and I will reply with a suggested time for you.
Session 1: The Initial Consultation – 1 hour
Both session 1 & 2 can be taken on the same day one after the other or split within the day but there is always a minimum 15-minute break between session 1 and 2 to allow you time to consider if you want to take the bodywork.
Most sexual performance or sexual dissatisfaction issues are often partially or wholly rooted in the psychology of the person. These emotional drivers then affect the physical responses required to bring on arousal and sexual fulfilment – the most common being the inability to orgasm in women and loss of erection in men. This 60-minute session gives me the opportunity to hear your story, understand your situation and explain more fully how I feel I may be able to help you. It also gives you the chance to meet me and ask any questions that you may have before deciding to go ahead with any sensual bodywork. If you feel comfortable with what I propose then we discuss the best way forward and then set a date (I recommend within a fortnight) for the sensual bodywork.
Session 2: The Sensual Bodywork – 2 hours
Before taking the sensual massage clients are required to complete the Psychosensual Authorisation & Request Form.
This is a 2-hour appointment that includes a 90-minute sensual massage. Having learned about your situation in the initial consultation I will put together a sensual treatment that I feel will help you explore your sexuality in a safe and professional way. Knowing that I am fully aware of your challenge will, in itself, help you relax. The massage aims to promote slow gentle arousal, taking a step by step approach that allows you to feel in control and at the same time free to explore your sexuality and any emotional restrictions you may be feeling. By being in this non-judgemental, caring and supportive environment it means that any reactions – whether negative or pleasurable – can be expressed and thus better understood. Following the treatment, there is a brief discussion to check in and see how you are feeling and what you may have discovered during the treatment. Then, after a few days, you are welcome to call me to chat further about the treatment and if you want to continue or not.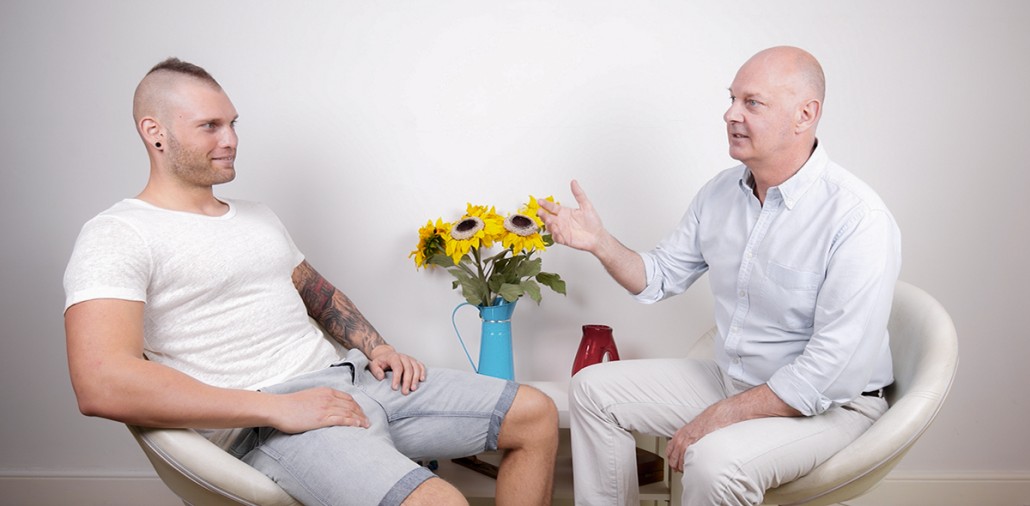 How can Psychosensual Treatment help me?
For Men
The Psychosensual Treatment can help with:
erectile dysfunction
premature ejaculation
inability to orgasm
understanding and embracing same-sex attraction
fear of intimacy
lack of sexual confidence
poor sexual expertise
improving sexual performance
For more information on Psychosensual Treatments for men click HERE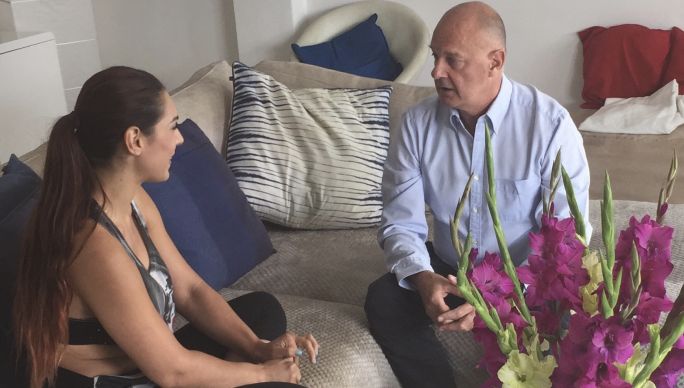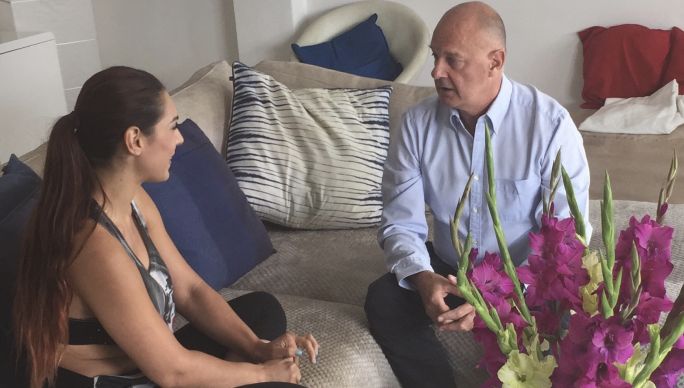 For Women
The Psychosensual Treatment can help with:
sexual frustration & exploration
loss of libido
sensual exploration
inability to orgasm
overcoming sexual fears
overcoming cultural or religious sexual programming
improving sexual confidence
fear of sexual intimacy
For more information on Psychosensual Treatments for women click HERE
---

For Couples
The Psychosensual treatment can help with:
all that is listed above for women and men plus…
improving sexual communication & joint exploration
sexual imbalance within the relationship
bringing more intimacy into the sexual relationship
enhancing foreplay skills
re-energising the mid-life sex life
teach couples new ways to include sexual intimacy into their relationship
For more information on Psychosensual Treatments for couples click HERE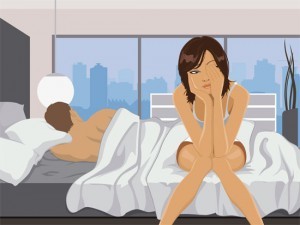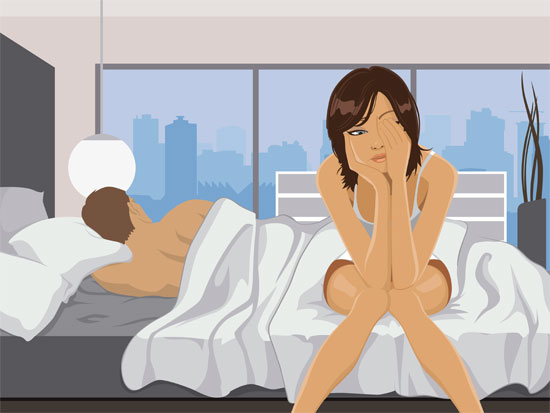 Click Here to read Charlotte's Diary of her Psychosensual treatment for overcoming her fears of intimacy and sex.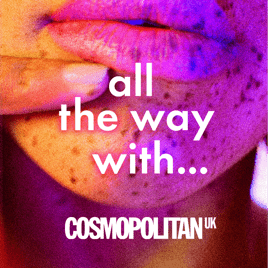 Click here to listen to Cee Cee talk to Cosmopolitan Magazine about her reasons and experience taking a years treatments with Colin
Cost of Psychosensual Treatments
If paying for both session 1 & 2 together
Two sessions total – £325
If paid separately at each session on different days.
The Consultation – £115
The Sensual Bodywork – £235
Ongoing appointments 
60 minutes Counselling – £100
2-hour bodywork – £200
Booking a Psychosensual Treatment
Complete a Booking Form 
Call or text Colin on 07966 522696
Testimonials
Gemma – February 2018
I felt really relaxed and tried to disconnect from the day to day activities while you were doing an amazing job! I must say you are very experienced, not that I had lots of guys in my life and would be able to compare but the fact is you made me feel relaxed, you showed care and tenderness.  Every little thing you have done was in its place and I actually enjoyed it! It's been a pleasure meeting you and I want to see you again very soon!
Faith – December 2017
I am an American visiting London aged 27 years old trainee Doctor
I told Colin it has been over two years since I have been sexually charged and active. He was beyond professional and extremely caring and built trust and rapport very quickly. He understood my experiences and took a moment to look and speak with me. I never imagined having such an experience, as a Nigerian woman in my early twenties I needed to learn a lot about my body and my carnal instincts and Colin helped me accomplish that. He was extremely thorough and focused on my body and my pleasure. He spent some time educating me on the various historical contexts that shape how women behave sexually and most importantly how women respond to sexual exploration and enjoyment. He delved further into my career and social circles and helped me notice patterns and trends that have an impact on my sexual health. He not only made this a very pleasurable experience but also focused on the therapeutic aspect of our session. Words cannot describe how satisfied I was with this appointment, I strongly encourage any woman that is embarking on a path of self-discovery or simple in need of pleasure with an educational foundation to support the experience. I am travelling back but will come and visit Colin again as soon as I am in London.
Emma – August 2017
I fully appreciated the time you took to find out the history and reasons why l might have had problems achieving orgasms. It was an eye-opener and I was impressed with your subject knowledge. Although l was nervous , o begin with the glass of wine helped! I knew l could totally trust you and knew that l was in your expert hands. I was blown away by the whole experience and for me the icing on the cake achieving that elusive orgasm! It has changed my perception and l am very happy about the experience. I can absolutely recommend you to others and once again a big thank you!
Sharon- August 2017
Sharon has taken 4 appointments over 2-3 months. One Absolute then a series of three Psychosensual
I spent so many years feeling that I would always remain a caterpillar, never progressing onto the next stage. Then I made it tobecomeg a chrysalis, sadly for many years, this is where I thought I would remain. Encased, frozen in a cocoon for eternity, never knowing what else was out there. Then out of nowhere, I have turned into the most amazing bright, colourful big butterfly. I can now choose where I fly off too, where I land and how long for. I now decide, no longer feeling/allowing myself to be controlled. Pure magic that's what it is. With your help and guidance, I am now in a place that I thought I would never get too. I am so glad that you do the service that you do.
Suzanne – June 2017
The experience of having a Kama Sutra massage was everything I had hoped for and more. I was naturally a bit cautious to even explore sensual massage and took some time to pick up the phone to Colin and book…. but I am so glad that I did. In fact, I now think why did I wait so long? The testimonials of other clients were so positive and helpful that they were a big part of reassuring me in advance. Which is why I am now writing this!  Colin made me feel completely at ease right from the start when we initially chatted about what I hoped for and needed. I felt able to be very open with him. The massage itself was wonderful because it was designed to relax initially and gradually build in intensity. It was a treat and a delight. I am so grateful to Colin for helping me explore and discover myself and I will definitely be repeating the experience and soon.
Kat – May 2017
I just wanted to say thanks for today, that was the best massage I have ever had, even with sensual elements put aside, and it is the first time I think I have ever been able to really come close to being ok with the idea of just disappearing into my own world and enjoying the relaxation and the sensations.
You are fantastically skilled at what you do, and I hope to be able to pay a return visit sometime in the future.
Kathy – March 2017
Like many women, I spend most of my time caring for others so it was a real treat to put my needs first and allow myself to receive pleasure without feeling I had to reciprocate. I really enjoyed the conversation with Colin before the treatment; it was great to engage with someone who was so knowledgeable about relationships and sex. It also helped to put me at ease. I have never done anything like this before and was understandably nervous. I thought it would be difficult to orgasm in this situation so I decided to take that pressure off myself and just enjoy the sensual journey. Therefore I was pleasantly surprised to find an orgasm creeping up on me just part way into the massage. I quickly relaxed into the massage and was able to express myself freely and connect to the deepest primal part of myself. It felt good to be so real and authentic. I realise there are many areas of my life where I haven't found it easy to express myself and I very much needed this release. Afterwards, I felt especially enlivened and quite euphoric. Both physically and mentally my senses have been heightened and I still feel this way a week on. This is definitely something I intend to explore further and would encourage anyone who is interested but feeling a little unsure to take the step, put themselves first and give themselves over to receiving 'Absolute' pleasure!
Melissa – March 2017
First of all, I must say that booking such an appointment was not part of my daily routine and would have to include international travel. But I went ahead and booked it, because my willingness to immerse myself in this sensual experience I kept reading about exceeded any initial hesitation. The result was that I am simply ecstatic that I did. Colin is such a warm and positive person, and he made me feel safe and totally at ease, from the very beginning culminating to a total orgasmic meltdown. In my opinion, he is a true expert in what he does, as well as an insightful and caring person. It was a wonderful experience and can't wait to repeat it!
Martha – March 2017
I have issues reaching orgasm with a partner due to past difficult experience and I always wanted to try a sensual massage to help with this issue, without having the courage to actually contact someone. I then read about Colin on Killing Kittens and was reassured by the fact that he was endorsed by them. The first time i went for a massage I was quite nervous but Colin looked very professional and made me feel at ease. The massage was eye opening and it felt amazing to be the center of attention and have someone dedicated to my pleasure. Since then I volunteered for a workshop and had a second (but not last!) massage with Colin. Each time I felt more confident in my body and sexuality and really relaxed! Katy – September 2016
Katy – September 2016
I loved the experience and found it surprisingly easy to relax and let go. It was good to explore different things (such as anal stimulation which I was a bit unsure about but actually was one of the highlights of the session) in a safe, non-pressured environment. I think the fact I felt safe and relaxed combined with such a complete focus on me and my pleasure resulted in me having multiple orgasms in a way that I haven't managed before with a partner – it was exhausting but I didn't want the session to end and will be booking another very shortly.
Lucy – May 2016
Thank you for the Kama Sutra Massage it was something I have never experienced before.  Words can't describe how I feel, but it was amazing.  I feel that there is so much more to learn, of which I may have been missing out on.

Rachel – May 2016
I wanted to drop you a line about my session last week. To you, the work you do probably sits somewhere between a job and a vocation. To me and I'm sure many others, it feels like a gift. You were so positive and insightful about what was going on. What you said and what you did was meaningful and delicious in equal measure.
Tanya – March 2016
I wanted to thank you and of course Ali, for an amazing experience last night, and for all of our sessions together of the past couple of months.
Finding myself again has been a long journey, but I am so very grateful that you have become part of it.  From my first visit filled with pure trepidation to last night's incredible experience of just letting go and having you both take me on an extraordinary ride of pleasure, has been the most wonderful gift.
What you do, and what you give of yourself, is so rare.  I shall have to thank my hairdresser for giving me that complimentary copy of Cosmopolitan!  As I said last night there have been only three occasions in my life where I've read something and felt that I 'needed' to do that.  I'm glad I trusted that gut feeling and entered into your world of complete freedom.
The space you have created is one of complete warmth, understanding, compassion, and a true place to allow us to be who we are meant to be.  I have always found it difficult to trust people but you have shown me that I am able to let go, relax, hand over the control to someone else, to just 'be' and enjoy.  And with that, not only have we broken through the block of me never having been able to orgasm with anyone, but we have conquered my severe fear of penetration to being able to thoroughly enjoy sex without pain, delighted in the primal rawness on natural sexual arousal Long may this journey of free exploration and sexual pleasure continue!  You really have allowed me to find a part of me I thought I'd never have.  Truly a huge thank you.
Eloise – January 2016
It was an amazing erotic experience and I orgasmed for the first time without using a vibrator
Sheila – December 2015
I am celebrating the feeling that despite the changes my body has gone through because of my age at 55 I am still a sensual woman. My afternoon with Colin was amazing and far exceeded expectation. My husband and I are over the moon.
Caroline – December 2015
It was a very pleasurable experience. Colin made me feel at ease during the entire visit. My husband actually booked the Kama Sutra massage for me as a gift and preferred to not be a part of the treatment. By sharing with my husband the details of my visit with Colin our sexual relationship has improved but more importantly my confidence in myself and my sexuality has increased. I encourage you to take some time with Colin and focus on you and your needs as he will. I will definitely book another visit with him the next time we are in London!
Janet – November 2015
I am grateful that I saw the article in Cosmopolitan magazine, as otherwise I would never have come across the services provided by Colin. However I felt it important to do my own research and speak to Colin prior to booking an appointment, and Colin was most helpful on the telephone and put my mind at rest in terms of my initial apprehension. I cannot put into words how good I found the experience of the Kama Sutra massages that I received (I have had two so far). The venue was easy to find / access, and Colin was very welcoming and quickly put me at my ease. Having previously provided my preferences, this also helped me to feel more at ease and relaxed. The massage was relaxing and soothed my tense shoulders. It was also intimate, sensual and erotic and it felt liberating to be the centre of attention and allow myself to receive this treatment. Juggling an often stressful and demanding job, alongside busy home and family commitments, this was my special time.
Following the massage I could really sense the rejuvenating and therapeutic effects. Physically, my body felt less tense and I could feel the benefits of the massage oil. Emotionally and mentally I felt happier and less stressed. Being prone to slight depression at times, this positive impact is very important. For example, the experience seemed to give me a clearer and improved sense of perspective relating to my work, and helped to reinforce a positive attitude. My relationship with my partner has also benefited, as previously I was often not in a position physically or mentally to become intimate. Recently our sex life has started to improve. However, equally as important, as I am generally in a better state mentally, our communication has improved and we are both happier in each others company.For me personally, I feel that this sort of massage will be a very beneficial part of an overall plan to improve my health and well-being. 
Louise – June 2015
I am not sure I have the words to do justice to just how empowered I have been since my visit.
Emotionally I have now for the first time in about 7 years put myself back as my priority. I have been motivated to put changes in place after being made to feel that I am important.  My self esteem and confidence have been boosted and it's been noticed by friends. As someone who is still on a weightloss journey this has been an amazing boost. The non-sensual part of the massage has had lasting effect both my neck & shoulders feel new still nearly a month on.  The most empowering part of the experience was the release of frustration both physically, sexually and emotionally – I let down barriers and put closure to an important chapter of my life- something I could not have done if I was ill at ease. In short, visiting Colin has been the best thing I have done this year. I shall be back soon.
Alice & Simon – April 2015 (Alice & Simon are a couple in their early 30's)
I definitely had a fantastic experience last week and this has carried through to our life at home. It's early days yet but we are having much more fun in the bedroom, more frequently than before. I feel like my focus has been lifted away from pregnancy and is back onto having a good time with my husband.  I also feel like I've been given permission to be more sexual and more demanding, which is something I didn't really realise I needed. All in all, it was a hugely worthwhile session and I'd love to come back for another massage at some point in the future.
Mark – August 2014
Prior to meeting Colin, I was never really relaxed when engaging women in foreplay and quite literally did not know what to do. Sex was a bit hit and miss for me because of this problem, which I have had for over 16 years.
In my meeting with Colin, he proceeded to build my confidence by explaining my thinking and behaviour. We discussed my relationships with my partner and other partners and discussed how my childhood would have affected the person who I am today, especially in relation to sex. These personal revelations, his sensual massage techniques along with his insight into the mechanics of the female body, it's arousal process, the psychology of the female mind and what really turns women on, all contributed to saving my love life.
My 1 day session with Colin quite literally changed my life for the better! Sex is now something I look forward to and is no longer an experience I try to avoid or one in which I am worried about.
Colin is without doubt both an excellent Sex & Relationship Mentor and an excellent Sensual Massage Teacher – He well deserves an award for his services.
Mary – November 2014
I have had two simply wonderful experiences with Colin and am longing for more. I don't know if my story is typical or not.  I bring rather complex baggage with me: very happily married, low libido, orgasmic difficulties, a lifetime of over-controlling emotions and an utter inability to talk about sex.  A major health scare a few years ago made me abruptly feel that I didn't want to die without having had an orgasm – but what do I do about it?   I had read about sensual massage and had tried it once before, about a year ago, but although I like the practitioner it did nothing for me.  Worrying.  Thinking again, recently, that I should perhaps give it another go, I found Colin quite by accident.
Why did I pursue it? – the answer is because everything from him that I read, and subsequently experienced, was entirely reassuring on just about every level.  It's a daunting prospect to turn upon the doorstep of a total stranger essentially offering him your body.  Somehow the moment he answered the bell I knew it would be alright.  Firstly his personality – quietly calm, warm, professional, entirely reassuring, entirely understanding, entirely non-judgmental, not asking any questions.  Then – oh! – the sublime touch: he comforted me, relaxed me, took me places I needed to explore, and showed me how normal it all was.  I almost cried in his arms afterwards.  Afterwards there is companionship, concern, interest, no feeling of being rushed out of the place.  And the flat is lovely – warm, spacious, tempting.  It's expensive, I suppose, but life is short and why deny oneself…
Sana – September 2014
The massage environment is clean, aromatic and tranquil. He held the space beautifully, guiding me towards feeling trust. I felt like the time was special and tailored just for me. Colin has a relaxed and respectful approach which was completely in harmony with my needs. He awakened my body. He gave me exciting sensual surprises, and security, which gently nurtured all my potential for love, life, joy and healing.
Alessandro & Maria – September 2013

Thank you very much for your professionalism and experienced expertise.Your exquisite professional demeanor made it possible for my wife to allow herself to receive an incredible intimate sensual massage. Me being there standing by and later participating in the session made it even more enjoyable and exciting for both of us as a couple and individually. Thank you again and look forward to repeat it when possible.