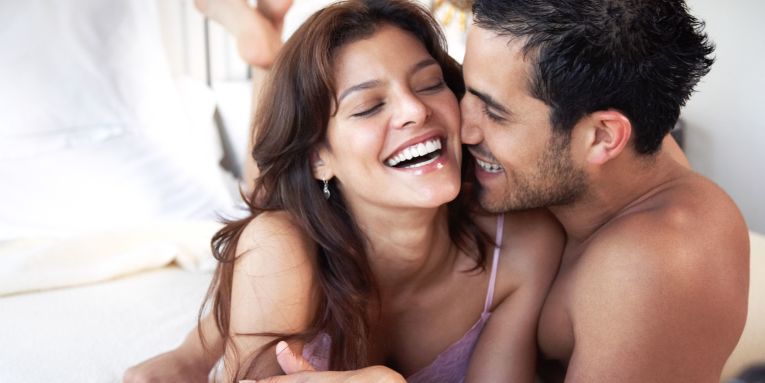 With the wellness movement in full swing, it was only a matter of time before we realised better, regular orgasms could enrich our lives. London catered to the trend this year with a bunch of sexual pleasure workshops.
Om Rupani hosts Kurious Kittens' class Inter-Penetration, which teaches couples how to get each other off without even taking off their clothes. 'Intimacy is in crisis,' she says. 'Although there's more sex going on with hook-up and app culture, the satisfaction rate – especially among women – is dismal.'
It's no wonder that when Londoners do orgasm, they really want to feel it. Unveil the Full Body Orgasm is a workshop showing guests how to climax throughout their entire body. This involves essential oils and meditation. Host and tantra expert Ena Xena says: 'Women want to be more in their body, and less in their head during sex, so that they can have more fulfilled experiences.'
Colin Richards, a relationship therapist and psychosensual masseuse at Intimacy Matters, has had more than 500 women pay for him to bring them to orgasm through massage. 'Women are reading about female ejaculation and multiple orgasms and realising it's something they can explore without shame,' he says. 'They're hearing orgasms are good for you. I think to them that justifies [seeking it out] because it's a therapeutic service.' For something less… hands-on, Sh! hosts Orgasmic, an event aimed at women who want to come more and come better.