Sensual Massage
Individual Classes & Professional Training
For Men Who Like Women

Teaching men the art of giving a woman a full-body sensual massage incorporating enhanced foreplay skills and integrated erotic techniques
From child to young adult, most of us receive at least an adequate education in a myriad of subjects intended to prepare us for life. Maths, science, chemistry, and geography, to name a few, and if we find any subject difficult, we can get extra tuition. But when it comes to the most necessary and normal part of being a successful human, having a fulfilling sex life, meaningful relationships and the understanding of intimacy, there is no curriculum for this. Schools teach basic biology and what to avoid sexually, pregnancy and STIs. Parents mostly avoid the subject; doctors are too clinical; porn is too unrealistic. Your friends don't know much more than you. This is why investing time and income to learn how to be the best lover you can be is necessary for both your partner's fulfilment and your own confidence and self-esteem. At Intimacy Matters, you receive the practical sexual guidance every man deserves. You'll learn how to overcome performance issues, feel genuinely gifted as a lover and become the sexually confident man that women yearn to be desired by. If the video below does not play for you, Click here
For Men who like Men – Click here.
Massage My Woman Classes
The 2.5-hour Experiential, 5-hour Foundation and 10-hour Intermediate classes are ideal for enhancing your sexual relationships.
The 20-hour Professional training is for those men wanting to become professional sensual masseurs giving to women (and men if desired) as a part-time or full-time business. This training includes all taught in the Foundation and Intermediate classes but also has an additional seven hours of massage practice and three hours of business set-up, plus online support videos and start-up marketing. Students can start with the Experiential session or attend the advanced Professional class immediately.
Click on the images below to learn more about each type of class
Why men of all generations should take a class
Age – 21 to 35
Most young men who enjoy sex with women believe their natural sex drive will be enough to satisfy their female partners' sexual desires. However, many women find that this age group lack the knowledge of foreplay, and their approach to sex can be rushed frantic, and too goal-focused, often leading to disappointment for the female partner. Incorporating sensual massage into lovemaking slows the process and delays penetration so everyone can simultaneously get to the pinnacle of pleasure.

Age 35 – 50
Often men of this generation who enjoy sex with women have realised that something is lacking in their lovemaking repertoire. The occasional comment by a girlfriend or apparent lack of interest in sex by wives and long-term partners can make them consider expanding their knowledge and expertise in giving pleasure. However, besides the odd book and porn or online tuition there are few places where experienced knowledge and practical skills can be learned. Taking a sensual massage class changes all that and can energise long-term relationships and make sex fun and adventurous for both partners.
Age 50 – 70
It's never too late to learn how to give pleasure. At this age, many men are experiencing occasional or frequent challenges with maintaining an erection, and if penetration has always been their forte, this can cause much frustration in their sex lives. Giving an erotic massage as part of lovemaking enables older men to use other skills and techniques to satisfy their partners, so take the emphasis off penetration to become a pleasant option rather than an anxious-expected essential.
Age 70 – upwards
There is no limit to giving erotic pleasure, it is both emotionally and physiologically fulfilling, and regular intimate connection is healthy. So the men of this generation should invest in sensual massage as much for their health and well-being as for their partners. There is no age limit to giving and receiving pleasure.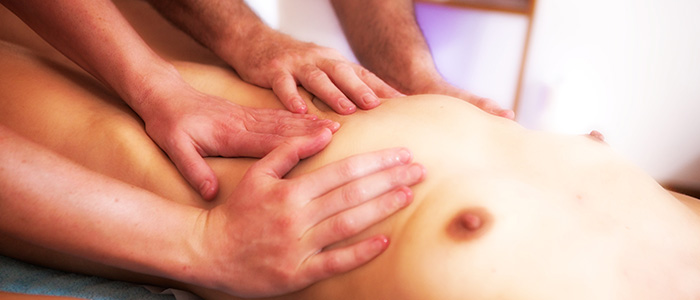 Class Details
When can I take a class?
The Experiential session is 2.5 hours, and the Foundation Interdemate are 6-hour class held in 2 x 3-hour sessions at least one day apart. The Professional class is 10 hours held in 2 x 5 hours sessions. However in needed sessions unless arranged differently with mutual agreement
Monday to Friday 3-hour sessions are usually either:-
10 am to 1 pm
1 pm to 4 pm
4 pm to 7 pm
5 pm to 9 pm
Saturday or Sunday 3-hour sessions
10 am to 1 pm
Noon to 3 pm
Over what period can I spread my classes?
The 6-hour Foundation Class 2 x 3 hours must be completed within four weeks
The 6-hour Intermediate Class 2 x 3 hours must be completed within four weeks
The 12-hour Combined Foundation & Intermediate 4 x 3 hours must be completed within eight weeks
The 10-hour Professional Training 2 x 5 hours must be completed within six weeks
The 25 hour Combined Induction 1 x 3 hours , Foundation 2 x 3 hours, Intermediate 2 x 3 hours  & Professional Training 2 x 5 hours must be completed within 12 weeks
How soon do I need to book a class?
These classes are popular, and I am also busy with treatment appointments, so I generally run only one five-hour class a day if you have specific dates, it is best to book at least two weeks in advance.
Immediate bookings supplement cost
If you make an enquiry and want to book a class within seven days, an extra 10% charge will be made if I can accommodate you.
Splitting the classes
Can I take the Foundation class and then return later and take the Intermediate or Professional training without repeating the Foundations class?
Yes, The Foundation Class can be followed by a further 6 hours of Intermediate training or 10 hours of Professional training; however, the cost is more being split classes.
Sharing the training with others
All prices are quoted for one person taking a class.  If two people are taking the course together, 50% is added.
Application Form
To apply to take any class – Click here
The application does not mean you are making a booking. It just details yourself and your motivation to take a particular class. Once your application form is received, I will contact you to discuss your reasons and expectations for taking the class.

Cancellation of a class 
You must pay a 50% deposit on booking any of the above sensual massage classes. The balance of payment is due on the first day of the training. You can cancel up to three days ( 72 hours ) before the first training day and have these options.
To receive back the full deposit.
Transfer the class to another date.
Loss of deposit
If cancelled within three days, you must either re-book another class date or lose your deposit. No show up, you will lose your deposit and be expected to pay the total class cost.
Take out cancellation insurance.
To cover any cancellation, we recommend you seek a cancellation insurance policy.
Payment Plans
I like to make sensual massage accessible for everyone, but I sometimes realise that even though the desire is strong, the cash flow situation may not allow you to take an appointment or workshop with me when you want to.
Buy Now Pay Later
Take six weeks to pay for the class of your choice.
Spread training and payment over six months.
To help, I offer instalment plans that enable you to spread your payments over six months. For more details [Click here]
---
Mixed Gender Classes
---
 A combination of male & female volunteers
a) 5-hour Foundation – Two practice sessions – Practising on one male and one female volunteer – £700
b) 10-hour Intermediate -Four practice sessions-  Practising on three females and one male volunteer or visa versa or two males & two females – £1200
c) 20-hour Professional  – Six practice sessions – Practising on a combination of two male and four female volunteers with a massage for student – £2200
Other combinations can be considered and quite for upon request
---
The Female Massage Practice Receivers
---

You may practice on one to six female volunteer receivers depending on your chosen class. You have the option to select an amateur receiver or a professional receiver, or a selection of both. For example, if you take the Intermediate, you may practice on two amateur receivers for your first three practice massages. Then the final practice decides to give to a professional female.
Amateur female receivers offer their involvement at no cost. Professional masseur receivers charge a fee.
---
Paid receivers
Taking a sensual massage class is about learning skills rather than erotic playtime. If you particularly want an age or body type and more sexual interaction. Then I can supply website addresses of sensual masseurs/escorts who you can independently arrange and pay to be your receivers.
Free volunteer receivers
I have over 150 female volunteers whom I have met; most have been Intimacy Matters' clients and received the Absolute sensual massage from me.  The age range is approximately 35 to 55, with dress sizes between 10 and 16.  All volunteers are sexually confident and comfortable to discuss their sexuality and for students to practice the massage tuition and erotic arousal on them and give feedback on techniques. When seeking volunteers for a particular class, I try to match the volunteer's ages to the age of the students. However, this is not always possible. When recruiting, I send out the student's details to the whole volunteer list explaining the student's motivation and age and showing the supplied photo of the student. So please consider this when you provide the images on the application form.  The volunteers then decide if they want to put themselves forward to be a practice body. Who your volunteer will be dependent on who is available at the time. You are notified who the volunteers are on the agenda sent to you the day before your class.
If you cannot get to London to take a class, Learn online.
Visit Colin's online tutorials, Intimate Tutorials.
To view all the students who completed classes in 2022 – CLICK HERE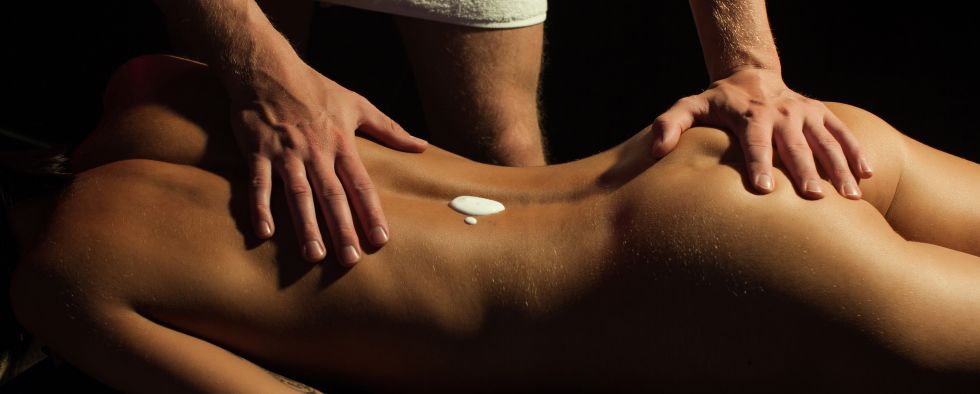 ---
Testimonial from Jools March 2019
Now practising as Sensual Bodyworks in Leicester
I've recently taken part in a private 20 hour sensual massage course with Colin of Intimacy Matters. Colin clearly has a lot of knowledge and experience in the field of sensual massage as well as other psychosensual treatments so was an obvious choice to train with. He is very professional but also operates in a relaxed manner putting everyone at ease making for enjoyable training sessions and easy learning. The training sessions took place at Colin's Battersea treatment room, which is worth a visit for the views alone. The 20 hours was taken as 4 x 5 hours sessions over a 3 week period which worked well, allowing me to digest what I had learned each time and practice elsewhere before coming back for the next session. There was a combination of demonstration massage, 4-hand massages with Colin, 2-hand massage with Colin giving advice and guiding and finally 2-hand massage with Colin providing feedback. I believe the training was invaluable and would recommend it to anyone thinking of offering sensual massage either to their partner or professionally. I'd like to thank Colin and all the volunteers who so generously gave their time"
Testimonial from Daniel June 2015
I attended a half-day course with Colin. From the outset, he put me at ease and was extremely generous with his knowledge throughout the session.  I particularly liked the way in which he encouraged me to develop my skills using different stokes, and how I could integrate new skills into my existing routine.  I would really recommend this workshop for masseurs wanting to take their skills to the next level and to learn some really exciting sensual techniques.
To view all the students who completed classes in 2022/23 – CLICK HERE
TERMS & CONDITIONS & INSURANCE
Colin Richards and Intimacy Matters have current Civil Liability Insurance (including Public/Products Liability and Professional Indemnity) that covers counselling services and therapeutic and sensual massage.  Clients taking a sensual massage, a psychosenual massage or any form of sensual treatment or sensual massage classes that involves nudity, arousal, and erotic stimulation do so at their own risk and will be asked to sign a waiver before taking the treatment. To read the full terms & conditions and insurance coverage, Click here