Please take the survey below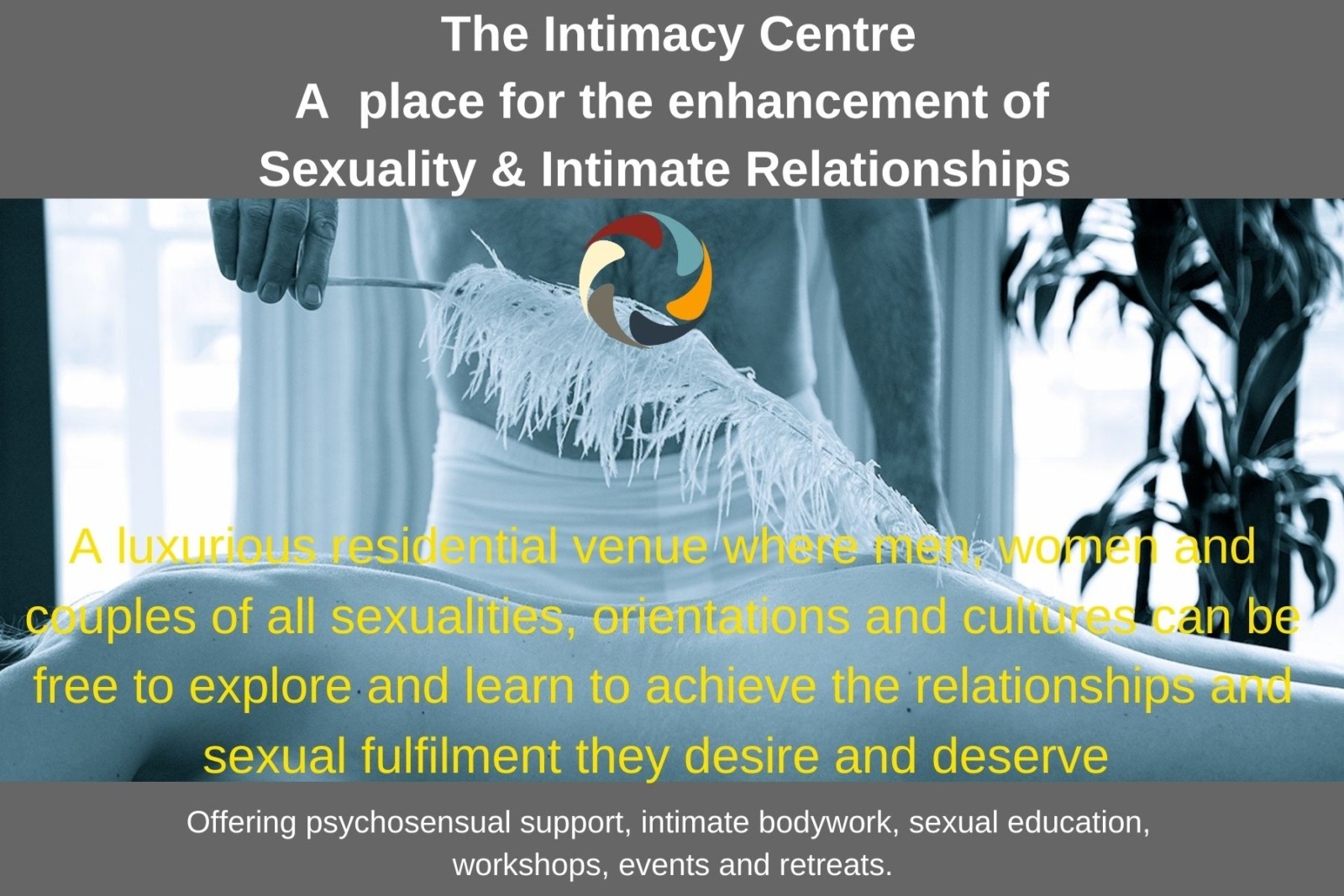 The Concept
I have been working in the world of sexuality, sensual massage and intimacy for 15 years. In that time, I have seen a growing openness in the way society, and particularly the UK media has viewed the importance of a healthy fulfilling sex life. There are now many practitioners working in this field, covering a plethora of specialisations from Sexology to Tantra to experts in Shibari rope ceremonies to BDSM and fetish play, and of course my specialisation of Sensual Massage and Psychosexual & Relationship therapy.
Additionally, there has there been an exponential growth of interest from the public in exploring better sex. This may be due to the easy availability of online pornography or the many articles and programmes in the media, but the result is that many couples and singles now appreciate that having a fulfilling sex life is not only crucial for a relationship but also important in maintaining a healthy body and mind. Additionally, young people now more than ever, need an informed honest education in both the physiological, psychological and emotional dimensions of sex and relationship.
The Intimacy Centre
My aim is to establish the UK's (maybe he worlds) first Intimacy Centre . This is an idea I have long harboured, but I have not been sure when the time was right to take it forward but with the past six months (and probably the next six months ) of COVID lockdowns and social distancing highlighting the necessity of intimate touch, I feel now is the time to reach out and see who else feels the same way as I do.
To create an Intimacy Centre, it will need considerable investment. Both finacial and in expertise. This is needed to establish an both an online presence but more importantly, a physical presence. A place where people can go to be educated, informed, supported and encouraged to explore their intimate lives. It will also act as a hub for independent practitioners who specialise in the enhancement of the intimate self to access facilities and the support of other practioners to provide a 5-star service to their clients.
Practitioners involved would ranfge from: Sex & Relationship Therapists, Sensual Masseurs & Tantra Experts, Personal Trainers, Image consultants, Dating experts, Psychotherapists, Gender and Sexual diversity therapists. Therapists supporting couples and singles going through IVF, Intimacy specialists for the disabled and the elderly. Urologists, Gynochologists, Sex Surrogates, Mental Health Experts. Simply anyone who works in the field of sexuality and sex education in all its forms.
The Intimacy centre will initially be comprised of three parts.
A web site resource – acting as a hub for practitioners of varied disciplines offering online video sessions and written information on their particular knowledge and skills.
A London based high street coffee shop – offering both a drop-in facility to meet chat and socialise ina sex-positive environment to buy books, videos, equipment and with several on-site therapy rooms available for practitioners to see clients.
A country based residential venue – offering single and multiple day workshops, training and social events covering sexuality and relationships. A residential complex with comfortable ensuite accommodation ( between 7 – 15 rooms) treatments rooms, group training rooms, leisure facilities ( pool, spa, treatment rooms) and food and beverage facilities, indoor and outdoor event space and scenic grounds 
The survey
To gauge interest and to help support a pitch to investors I have put together a short survey to ask your thoughts and ideas on the concept of developing an Intimacy Centre, maybe ultimately a chain of them. 
Please take this survey if you are:-
A practitioner who would be interested in being apart of The Intimacy Centre

A practitioner who at some time might want to use the facilities of The Intimacy Centre

A person who sees a value in having a facility like the Intimacy Centre

An owner of premises that might be suitable to become the residential Intimacy Centre

An investor who would like to be involved in helping set up The Intimacy Centre concept

Any other interested party
The survey will take about 4 minutes.
Please forward
If you support the concept of an Intimacy centre then please the survey to anyone you think may also be interested. Below are Twitter, Facebook, Linked In and email links for you to do this easily. 
Results will be published at the end of November.