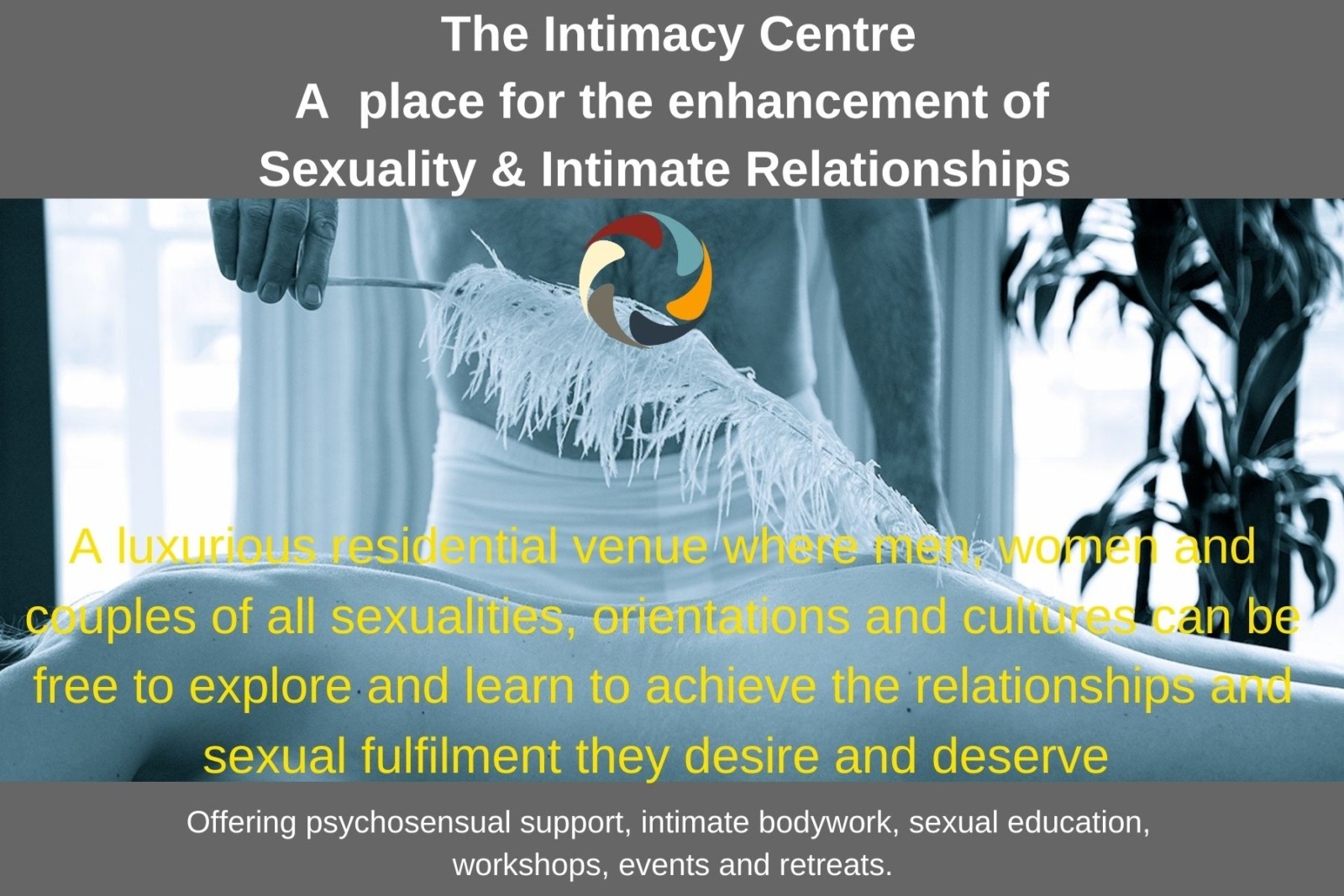 The Concept
I have been working in the world of sexuality, sensual massage and intimacy for 15 years. In that time I have seen many changes in the way my work and work by other practitioners in the field of enhancing sexuality has been regarded.
In the UK there has there been a growth of interest from couples and singles who realise that having a fulfilling sex life is not only important for a relationship but also for a healthy body and mind. Increasingly the media are writing about sexuality, and topics such as giving great oral sex, prostate massage, multiple orgasms, female ejaculation, anorgasmia, better erections, kink & fetish, are often seen in the mainstream media and on TV.
So now is the time to establish the Intimacy Centre, an idea I have long held but not been sure when the time was right to take it forward. But with the past six months of COVID lockdowns and social distancing highlighting the necessity of intimate touch I feel now is the time to reach out and see who else feels the same way as I do.
To create an Intimacy Centre it will need considerable investment to establish an online presence but more importantly a physical presence. A place where people can go to be educated, informed, supported and encouraged to explore their intimate lives. It will act as a hub for independent practitioners who specialise in the enhancement of the intimate self.
These will include: Sex & Relationship Therapists, Sensual Masseurs & Tantra Experts, Personal Trainers, Image consultants, Dating experts, Psychotherapists, Gender and Sexual diversity therapists.
The Intimacy centre will initially be comprised of three parts.
A web site resource – acting as a hub for practitioners of varied disciplines offering online video sessions and written information on their particular knowledge and skills.
A London based high street shop – offering a drop-in facility to buy books, videos, equipment and several therapy rooms
A country based residential venue – offering single and multiple day workshops, training and social events covering sexuality and relationships. A complex with treatments rooms, group training rooms, leisure facilities ( pool, spa, treatment rooms) and food and beverage and residential accommodation.
The survey
To gauge interest and to support a pitch to investors I have put together a survey to ask your thoughts and ideas on the concept of developing an intimacy Centre, maybe ultimately a chain of them. If you have time and interest please follow the survey form below and give your answers. It will take about 4 minutes.
Results will be published at the end of November.