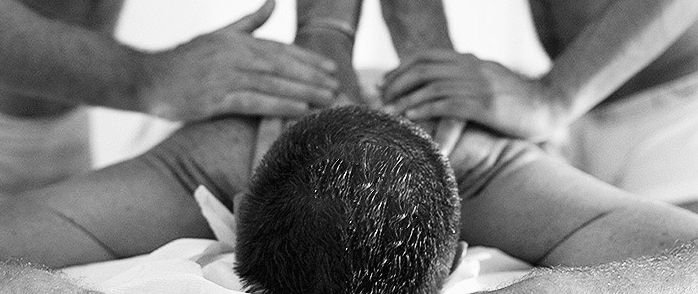 What is a Private Workshop?
A private workshop can be tailored to suit your specific requirements. It can be taken as an individual or couple workshop in which I personally teach you how to give a sensual massage that includes specific sensual and erotic arousal techniques. The workshops can be selected from the two hour Experiential, five-hour Foundation, ten hour Intermediate or for those wanting to develop sensual massage as a part-time or full-time profession there is twenty hour workshops. If you are a single person then the massage practice sessions are given on specially selected volunteer receives of the gender of your choice. Couples can practice on one another or on volunteer receiver. The number of massage practice sessions and volunteer receivers practice on depends on which length workshop is booked. The ten and twenty hour workshops can be split into 5 hours sessions taken on different days of your choice. All private workshops can be tailored to your specific requirements so when enquiring please tell me what you want to learn and why. Workshops can be man to woman, women to man, man to man or woman to woman as well as couples learning together.
Further details on private workshop types can be read via links below.
What is a Boutique Group Workshop?
A group workshop is designed to be both educational and fun. Currently, run for a maximum of six persons working in pairs or three couples teaching sensual massage and specific arousal techniques. The group workshops are three hours in duration and are divided into Foundation workshop and Intermediate workshops. To take part in the Intermediate workshop you must have completed either the private or group Foundation workshop. or sensual massage and the psychology of sexuality. For the individual person group workshop, students practice on specially selected volunteers, one volunteer to two students. In the couples group workshops couple practice on their partners. Group workshops can be man to woman, women to man, man to man or woman to woman as well as couples learning together.
Current Boutique Group workshops that are running in 2019 are:
Touch & Turn On For Men Who Like Men – Social evenings for up two to six male guests who want to enjoy the intimate company of other like-minded men by learning and exploring sensual massage, with up to three specially selected male volunteers to practice on.
Massage My Man – For women who like men. From two to six female guests where fun and frivolity can be had whilst learning to give a sensual massage that includes specific erotic and body to body techniques whilst also getting a better understanding of the psychology of the male sexual mind by hearing what men really enjoy and why. Specially selected and vetted male volunteers are available to practice on.
Licensed to Thrill – For Men Who Like Women – For men who like women, this is a relaxed sociable and sensual evening for 2 to 6 men. Whether you are straight or bisexual, this is for the man who wants to learn a deeper understanding of the female arousal process and master techniques of extended erotic foreplay by leaning to give a sensual massage to a woman.
Couples Sensual Massage Workshop – This event is designed for couples who want to bring a new dimension into their lovemaking. Whether giving to one another or as a couple giving to a third person or another couple, knowing how to give an erotic massage can transform your sex life from routine to adventure and excitement. Ideal for the couple exploring their sexuality for the first time. Maximum numbers are three couples.
What is a Group Event?
A group event can be anything from a presentation or demonstration to a full-blown party. They are primarily designed to be social occasions bringing together like-minded people to meet and explore the world of sensuality and sexuality. Drawing on my hospitality background the events I bring together a combination of my twenty years of experience as a hotelier and my 14 years of experience as a masseur and sex engineer. Designed to let people explore their sexuality in a sophisticated elegant and sensual environment, where personal choice is respected but boundaries can be broad. Group events are usually from 6 to 30 in attendance, depending on the type of event.
To register to get regular information on these workshops and events, complete the registration form by clicking the appropriate link below.
Men & Couples – Registration Form
A Couple's Affaire Sensual Massage Party – Registration Form
To make an enquiry [click here]
To book a treatment [click here]
To talk/text/Whatsapp Colin direct – 07966 522 696.