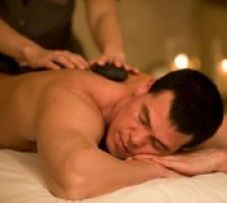 Massage My Man – A workshop for women
A workshop for women to learn to give sensual massage to men
In one evening become an expert sensual masseur and take your lover to undiscovered heights of pleasure
NEXT EVENT – Thursday May 7th 
7.00pm to 11.00pm (approximate finish)
£150
Massage33 Treatment Centre Pimlico SW1V 3JY
 This unique half day or evening workshop is 4-5 hours in duration. Created because of the many comments received from women who say that they would love to be able to give a proper sensual massage to their partners. This workshop is the perfect start to brining more intimacy and sensuality in to your relationships and lovemaking. It will it provide you with real practical massage skills as well as a deeper understanding of male arousal. I will also  explain more about the how the sexual psychology and physiology of men can be harmonised to produce intense sensations that he will have never felt before.
The workshop is designed to be informative, sensual and fun and will also include open discussion with the male volunteers when you can ask the most pertinent questions about male sexuality and what men like, don't like or want more of. During the workshop for every 2 ladies their will be a male volunteer to practice on. Each male volunteer is personally vetted for health, body type and attitude.
To Apply and Book Your Place
To apply and then attend a Massage My Man event, if you have not done so already or you are a previous client of mine, please first complete the application at the foot of this page.
Once your application has been approved you can then book your place at your chosen Massage My Man event by completing this BOOKING FORM
I will then reply to you to confirm the details, answer any questions and give you details about taking payment.
On confirmation of details I will send an invoice to you via Pay Pal or payment can be made by bank transfer or cash deposit in to a bank account.
Details
Date – Thursday 7th May
Location – The stunning Massage33 Treatment Suites in Pimlico overlooking the river SW1V 3JY
Times – 7pm to 11pm
Max Attendees 8 plus volunteers
Payment – Card cash or bank transfer
Cancellation
If given at least 7 days before the workshop date you will receive a full refund. If given within 7 days you will be given a 50% refund. If cancelled on the day you will receive no refund but you will be able to transfer to a future workshop or hold the payment as credit against another service given by myself
Further information on this event
This workshop is designed specifically for the woman who wants to expand her knowledge and skill in giving sensual foreplay by learning how to give a man a superb full body sensual massage with erotic arousal.
Extend the length your lovemaking by hours by learning the art of giving a your man a superb sensual massage.
Become skilled in giving great erotic foreplay
Discover the tiny places on his body where you touch will send him wild
Learn secrets of arousal that puts you far ahead of the competition
Hear him say these words "Don't stop you are the best"
What happens in the workshop?
To keep the atmosphere intimate and personal there are only a maximum of 8 places to each workshop. Attendees work in pairs with one male volunteer "receiver" to each pair.  The workshop starts with an introduction to male arousal. I will explain the primal dynamics of the male psyche and how it relates to a mans body and his sexual arousal cycle.
First practice session.
The male volunteer will then lay on a massage table, two attendees to practice on one volunteer. You will then be guided through a full body sensual massage routine with stage by stage instruction on both traditional massage strokes and arousal techniques that will include specific teaching on how to massage all the erogenous zones to ultimately bring the volunteer to orgasm.
During the interval when you will be served some wine, and light refreshments you will have the opportunity to discuss openly and ask questions to the male volunteers about any aspect of the massage they just received.
Second practice session
During the break new volunteer will arrive and take their place on the massage tables. This time you the practice will be done as an experiential massage when you can use some of the knowledge you have just been taught plus incorporate your skills. The is massage is given in dimmer light, with music so that you can create as sensual an atmosphere as you want and are comfortable with.
Q & A
Q. Who can attend this workshop?
A. This is a woman only event and can be attended by anyone over the age of 18
Q. Who are the male volunteers?
A. These are personally vetted men of good physique who are comfortable to discuss sex and receive sensual massage.
Q. What do I wear?
A. Wear what ever you feel comfortable but you need to be able to move freely and using your upper body to massage. Also bear in mind that you will be using oils. A changing room and shower facilities are available.
Q. Will I be naked at any time?
A. It is likely that you may go topless as the massage does require upper body work but full nudity is entirely up to the individual.
Q. Do I need to be "hands on" during this workshop?
A. Yes, for the comfort of the whole group it is important that you take part in giving the massage and not an observer. However you can take everything at your own pace.
Q. Do people have sex at this event?
A. No. Whilst being open to sexual exploration this event is designed to be both informative and fun and is not meant to be a sex party. The male volunteers are their to be "receivers" and will not instigate anything that you have not encouraged.
Q. Can I become a sensual masseur after this event.
A. Certainly you will leave with a far greater knowledge and confidence in giving a sensual massage to your partner but to get to a commercial standard I recommend you attend at least a level 2 Massage My Man event or book a private 1-1 workshop with me when you have greater opportunity to practice on more volunteers and have individual tuition from myself.
Q. Is there towel and shower facilities
A. Yes
Q. How many of these workshops have you run before?
A. I have run many workshop of this nature but specifically for women working on men I have run 3 and each was a great success.
Q. What age and body type are the women usually who attend?
A. Age can be from 18 upwards but so far the age range has been 25 years to 60 years with most being in their 30's to 50's. Body type is very varied from slim to voluptuous.
Event Application Form
https://www.intimacymatters.co.uk/images/man.being_.massaged1.jpg
203
227
Colin
https://www.intimacymatters.co.uk/images/Intimacy-Matters-Logo-300x215.png
Colin
2015-05-05 10:36:22
2015-05-05 10:45:05
Massage My Man – A workshop for women