Search Discover Connect
SDC or newly renamed Search Discover Connect  is currently one of the world's largest international communities for adult lifestyle adventures and sexual exploration.
Established in 1999, the site has been, since then, the global number one provider of pleasure, fun, and excitement to singles and couples. Their goal is to allow couples (and singles as well) to explore their erotic fantasies through their different events, travels, parties, and other features.
Surprisingly SDC is not well known in the UK even though it has a huge database with over 3 million members worldwide. It is available in many countries, but most of its members are from the United States and the Netherlands. However the UK membership is now growing fast. and London members are joining exponentially. This may be due to newly designed web site that brings a much more sophisticated and interesting platform that is both informative and entertaining.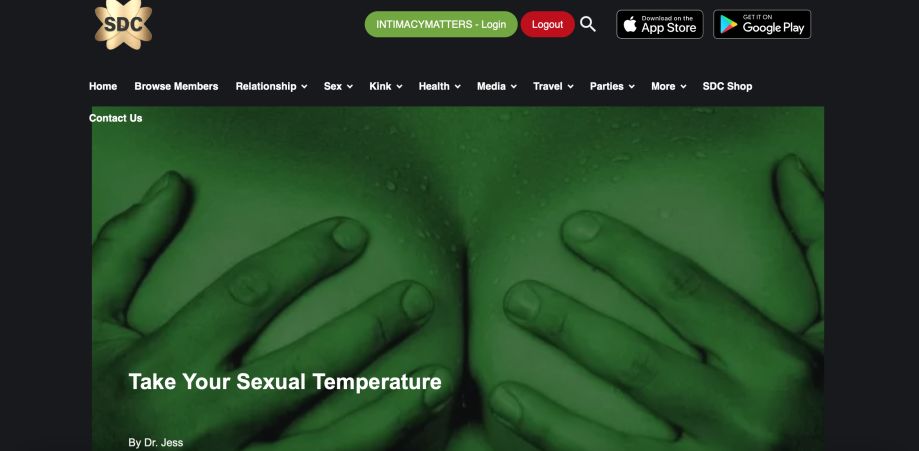 The site now offers members the ability include many images as well as videos, even running an SDC best video competition. There is a popularity wall, a speed dating section and members can set up thier own sub groups.
Budding erotic authors can also enter the writing contest and photographers the photo contest.
The members search facility is comprehensive and well though out providing an easy to use system for couples and singles to seek out thier ideal play partners.
Click on any of  the images below to register with SDC and learn much more

SDC is not only a dating platform—it's the great source for expert information that will aid you towards the perfect and orgasmic erotic journey.
SDC is favoured by couples, whether straight, gay, lesbian, etc. Users can be very particular in detailing their preferred sexual activities and what exactly they are looking for.
a href="https://www.sdc.com/?ref=35610″ target="_blank">

It gives you the chance to experience your most profound and wildest sexual desires; thus, boredom is something you won't experience while using this platform. Plus, it opens other possibilities that you can explore, even those that you never expected you'll try.
The site also offers a business membership to event holders and practitioners who are encouraged to use the site to promote their partie, classes and services. Check out my Intimacy Matters profile