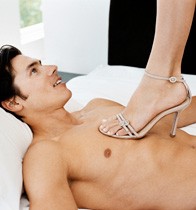 Article written by Colin featured in Female First – May 2018

read the original article here
How to get your Man in the Mood
Men may appear to be straightforward when it comes to sex in a 'there's only one thing on their mind' adage but surprisingly women who attend my Massage My Man workshops often discover that in some ways men are just as sexually complex as they are. The only difference is that women understand that they are complex beings particularly when it comes to enjoying sex where as many men have little awareness of the extent and diversity of what they like, and what they can enjoy. So being with a partner who can take him on a journey of sexual discovery can be quite a revelation and learning how to get your man in the mood can give great dividends and create more passionate and fulfilling sex for both of you.
Here are some tips that I give my female students when I teach them about what really turns men on
1.Start the day by giving him an inkling that later in the day you may want some playtime but don't be too specific
For example:-
As he wakes up by your side, whisper something like:
'Don't overdo things today because I need you to have all your stamina for later'
2. Throughout the day engage in a bit of surprise sexting.
When you know he is in a meeting or busy with a client sext a short but unambiguous suggestive message.
As the day progresses make each text increasingly erotic.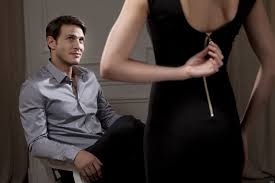 3. When you do meet later be prepared.
Dress seductively but many men prefer subtle sexiness rather than the archetypal 'escort' look. Enhance your natural looks, don't change yourself so that he won't recognise you.
Be forward, place his hand on your clothed body and breathe heavily.
Simply make slight moaning sounds indicating your growing arousal.
4. Take the initiative by switching roles.
Take a ribbon and tie his hands behind his back then slowly caress his body through the material of his trousers teasing and touching him. The feeling of restrained arousal is a big turn on for many men.
5. Men get aroused when they get approval.
So take time to undress him slowly telling him how he turns you on and how you adore how he makes love to you. Then as you get naked tell him what you like best, what you want more of and what new things you want to explore with him.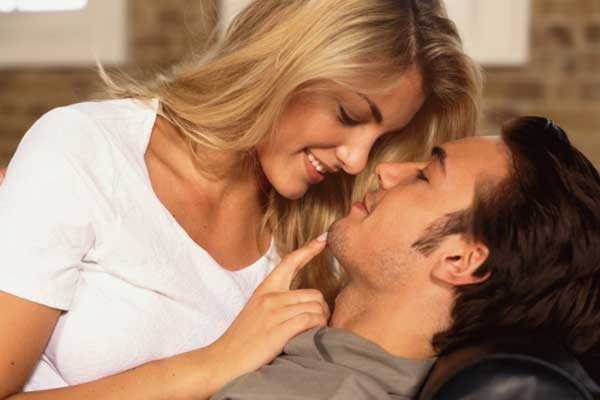 6.Male bodies are designed to arouse quickly when given intimate touch.
Light touch to his body will instantly release the love hormone oxytocin and soon he will become very turned on.
Tell him to lay him face down on the bed, stoke stroke his back, buttocks and legs using fingertips and nails. After five minutes cover him with warm oil and straddle his back and slide your groin back and forth massaging his lower back but at the same time stimulate yourself and let him hear your pleasure. The combination of having the pressure on his back, you taking control and the fact that you are using his body to stimulate yourself will make him extremely excited.
Continue with him lying face down.
Stroke and caress his back slowly tracing down his spine and over his buttocks to finish by cupping his scrotum and tickling his testicles and perineum. This will literally take his breath away.
Have him kneel up ideally facing a mirror.
Oil him up then slowly masturbate him with one hand whilst having your arm around him with the other. Encourage him to watch as you edge him to near orgasm but not quite.
7. Nurture him.
Inside every man is a little boy and there is still a part of him that wants to be nurtured so incorporate some hugging and holding. Stroke his head, play with his ears and neck. Cradle his head in your arms and let him suckle your nipple. Then go back to being his sexy vixen.
Lay him on his back and position yourself in 69 with your groin above his face then use your hands or mouth to stimulate him.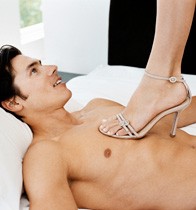 8. Men are visual
At the sight of your own sex close to his face will heighten the eroticism to an orgasmic level. But be careful not to take him there quite yet, however, this position can be manoeuvred quite easily into full sex simply by shuffling forward and encouraging penetration to naturally follow on.
9. Your pleasure is his pleasure
But essentially the most important factor that turns men on is you and your pleasure, the more you show by sound and movement that you are enjoying yourself the more turned on he will become.
Founder of Intimacy Matters Colin Richards is a relationship and sex mentor who is committed to teaching people how to achieve sensual intimacy, better communication and erotic fulfilment.
https://www.intimacymatters.co.uk/images/6234040.jpg
210
196
Colin
https://www.intimacymatters.co.uk/images/Intimacy-Matters-Logo-300x215.png
Colin
2018-05-24 15:19:52
2018-05-24 15:25:06
Get your man in the mood