Two Hands Sensual Massage for Men
---
The above videos is an edited version of the Premium Sensual Massage to view more detailed version register with Intimacy X
For those that don't want to register their details, you can PAY PER VIEW individually 10 demonstration videos [Click Here]
---
Treatments & Prices
The Premium 90-minute full-body sensual massage – £195
The Superior 75-minute 3/4 body sensual massage – £165
The Standard 60-minute 1/2 body sensual massage  – £135
To read the full description of each massage scroll down the page
Whatever sexuality you define yourself as: whether straight, bisexual, gay, heteroflexible or polysexual, there is so much more to enjoy – when receiving a sensual massage from another man – than just arousal and erotic exploration. Male clients often tell me that a sensual massage given by a male masseur is firmer and more assertive than when given by a female masseuse. They also say that they feel more relaxed and less anxious about becoming aroused or having to 'behave' and 'withhold' their desire. Many say that being able to let go and be the receiver, to be passive rather than active and to feel aroused and then taken to orgasm by another man is an amazing pleasure. All two hands massages are given by Colin with the 4 hands given with selected associated masseurs.
All 2 hands massages are given by Colin.
4 hands massages are given by Colin and an assistant male or assistant female masseur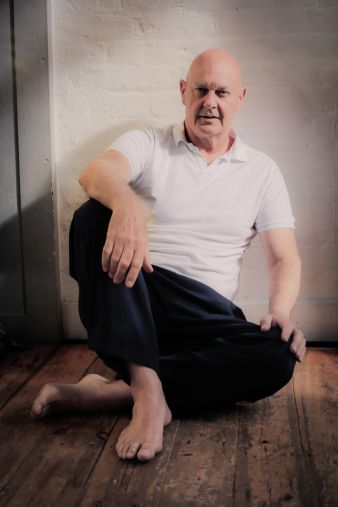 Colin's Personal Statistics
Height – 6ft
Weight – 86Kg
Build – Muscular
Ethnicity – Caucasian
Sexuality – Bisexual
Status – Divorced and now partnered with a female
Children – Five all over 21
Intimacy Score – up to 5
Read Colin's full profile Here
---
Men understand men both physically and emotionally; we know what we like ourselves so can empathise with others to give the same. Naturally, a male masseur will understand another man's body better than any female masseuse, but what surprises most newcomers to male to male sensual massage is the pleasure of being nurtured and cared for by another man. Men are programmed to give and receive intimate touch. For a man to give another man intimate touch and for it be accepted is a sign of approval and acceptance. Younger men seek approval from older men. Older men seek companionship and trust with one another. The more intimate the touch is the more trusting the connection becomes. With connection comes relaxation, with relaxation comes arousal, with arousal comes pleasure, and with pleasure comes contentment.
So whatever motivation you have for wanting to experience a sensual massage from another man – be it sexual exploration, intimacy, muscle work or simply pure escapism to recharge your batteries – I promise you that the massage you get from me will be one of the best you ever have.
After 15 years as a professional sensual masseur I feel I know as much as there is to know about male arousal and relaxation. Or maybe you want to ask me for help with a sexual performance issue; whatever your motivation, I will tailor-make the perfect sensual massage for you, giving you the best experience possible.
A question I often get asked is…
'I regard myself as straight, so is it ok for me to receive a sensual massage from another man?'
I see men of all ages, all nationalities and all sexualities. Many are single, some are married, some partnered, and many of these men regard themselves as traditionally heterosexual in that they live a predominantly heterosexual life. But in the past ten years of giving the sensual massage to men, I have come to learn that male sexuality is more complex than just being defined as straight, bisexual or gay and that it is quite possible to identify oneself as heterosexual but also enjoy sensual touch from another man. To prove this, since 2012 I have been running a survey to explore the real state of male sexuality. Of 4000 male clients or potential clients, who have shown interest in taking a sensual massage from a male masseur, 52% DO NOT identify themselves as being gay. The survey shows that 19% identify themselves as bi-curious, 20% bisexual, and 13% as straight, with only 48% identifying as gay.
Read Colin's article 'Why some men like men' and learn about his 'Theory of 5 Influences' a fascinating insight into male sexuality and the various factors that appear to go to make up an individual mans sexual and emotional attraction to other men. [Click Here]

Frequently Asked Questions
I am sure before you decide on which massage you want to book you will have many questions. Please click this link to read the answers to most of the questions I get asked. If I do not cover your particular question then please do not hesitate to email me.
For FAQ's [Click here]
INSURANCE DISCLAIMER
Colin Richards and Intimacy Matters have current Civil Liability Insurance (including Public/Products Liability and Professional Indemnity) that covers both counselling services and therapeutic massage. Colin Richards and Intimacy Matters DO NOT have this insurance to cover any sensual or arousing bodywork since to date this is not available.  Clients taking a sensual massage, a psychosenual massage or any form of sensual treatment that involves nudity, arousal, and erotic stimulation do so at their own risk and will be asked to sign a waiver before taking the treatment.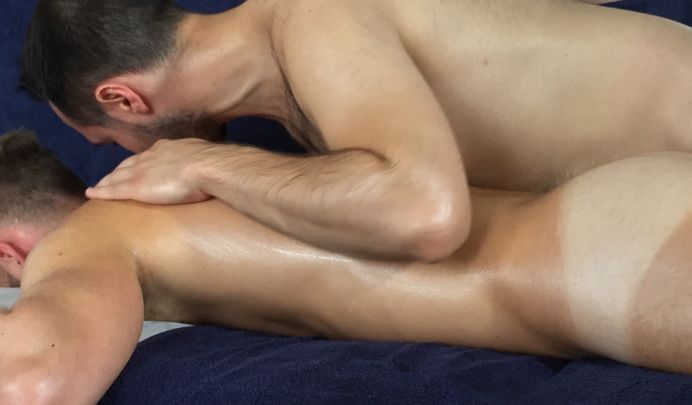 ---

Full Description Two Hands Sensual Massage For Men
Given by Colin Only
When booking an appointment to ensure you book the correct treatment use the number codes provided.
---
12 – The Premium Sensual Massage: 90 minutes – £195
Intimacy score 5
The Premium massage is probably the most popular. It is a 2-hour appointment that includes a 90-minute full-body combined therapeutic and muscle work massage with sensual intimate arousing touch. The additional 30 minutes gives time for you to ask any questions and take a pre-massage shower and then again after. Being longer, the Premium massage also allows the masseur to be more creative and, dependent on the client's comfort, will often work with the instinct to give the client an extraordinary massage experience. This 90-minute full-body massage covers the whole of the back, neck and head, buttocks, backs of thighs, calves, and front of the body to include arms, legs, hands, feet, toes, chest, stomach, inner thighs, fingers, neck, head and ears.
Call or Text Colin on 0044 (0)7966 522696
Make a booking – Click Here
Explicit Video & Description
To read the full description of the 'Premium' massage you must register to get access to the private area of this website – Intimacy X
---
13 – The Superior Sensual Massage: 75 minutes – £165
Intimacy score 5
The Superior massage is a 90-minute appointment that includes a 75-minute massage. This massage is also full body and still allows time for therapeutic muscle work and sensual arousal but being slightly shorter is less intense.
Call or Text Colin on 0044 (0)7966 522696
Make a booking – Click Here
---
14 -The Standard Massage: 60 minutes – £135
Intimacy score 4
The Standard massage is ideal for those who have only a short time for the appointment – possibly before work, on a lunch break, on the way home or maybe between flights. This 60-minute treatment includes a 40-minute massage of the shoulders, back, buttocks, thighs, and calves, with some exciting elements of arousal. Due to time restraints, clients are requested to shower before arriving for the massage, otherwise, the actual massage time may be less. Please confirm your preferences with the masseur before the treatment begins but generally included is a 3/4 body massage with coverage of mostly the back of the body, buttocks, thighs, legs, arms, chest and stomach.
Call or Text Colin on 0044 (0)7966 522696
Make a booking – Click Here
---
15 – The Stress Buster Massage: 45 minutes – £105
Intimacy score 3
The Stress Buster massage is designed for those who are either short of time or on a tight budget.  The appointment duration is only 60 minutes with a 45-minute massage that mostly focuses on the back of the body and includes some muscle work and sensual arousal, building to a final genital massage.
Make a booking – Click Here
---
Psychosensual Treatments for Men
Helping men with sexual performance challenges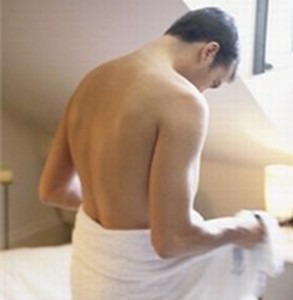 A Psychosensual Treatment can help men with the following issues:
Combining conversation, mentoring and sensual massage to help you overcome your intimacy challenge.
Erectile issues
Premature ejaculation
Anorgasmia (inability to orgasm)
Sexual performance enhancement
Sexual orientation exploration
Fear of intimacy
Sexual performance education
Becoming a more confident and assertive lover
A better understanding of sexual arousal in others
Call or Text Colin on 0044 (0)7966 522696
For more details and prices on the Psychosensual Treatment for Men Click here
---

Four Hands Sensual Massage For Men
Given by Colin with either a female or another male masseur
So much of our daily existence requires us to remain 'in control'. This comes from a learned sense of responsibility and duty to others; mostly these are our partners, friends or colleagues, even our bosses, and many of us become so used to this state that we can get stuck in it. For many, this need to be 'in control' can overspill into their personal lives, even their most intimate moments – where they also find it hard to let go and enjoy the moment. For men, this 'focused on others' state can at best hinder our ability to enjoy sensual sensations and at worst result in sexual performance problems.
The four hands sensual massage for men goes a long way to enabling a man to experience his primal dynamic without him needing to be in the giving role all the time. To lay back and let others take care of your body and feel the sensation of four hands exploring all your body is an experience every man should try.
To learn more about the 4 hands massage for men Click here 
View the associate masseurs who give the 4 hands with Colin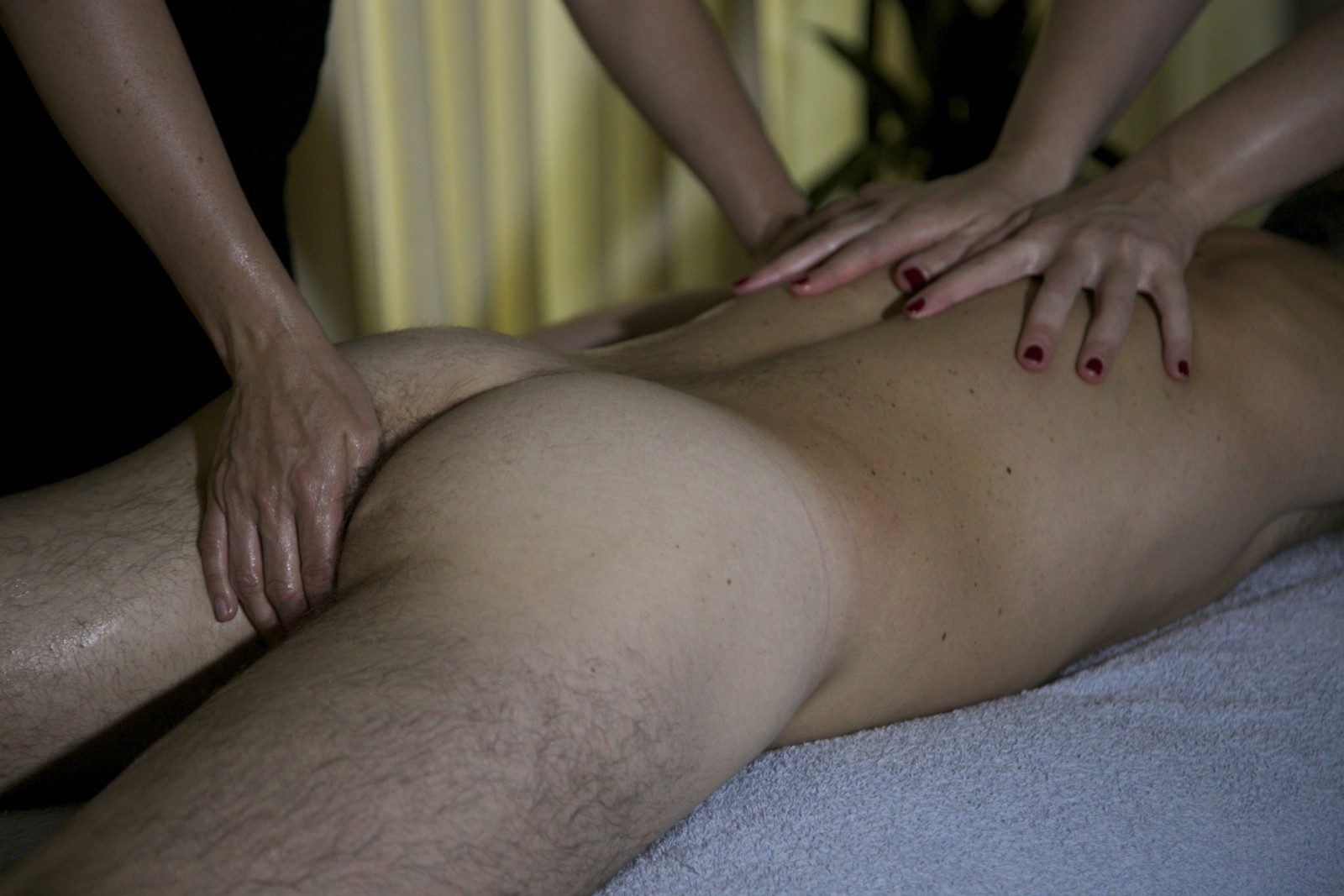 Explicit description and videos
To read the uncensored description and view the video of the various massages available please register in Intimacy X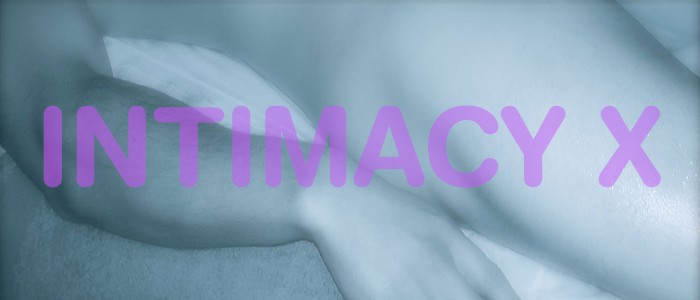 To Make A Booking
To make an enquiry [click here]
To book a treatment [click here]
To talk/text/WhatsApp Colin direct on 0044 (0)7966 522696
Discounts & Payments Plans
Discounts and monthly payment plans for regular appointments
I like to make sensual massage accessible for everyone but I do realise sometimes that even though the desire is strong the cash flow situation may not allow you to take an appointment or workshop with me when you want to.
To help I offer  payment plans that enable you to spread your payments over 12 months for more details [Click here]