Meet Rosie the Open Relationship Consultant
Recently I had the pleasure to meet Rosie Kay. Rosie is an open relationship consultant, which in old school language would be described as a swinging consultant. Fortunately, the days of keys in the pot and pampas grass on the front lawn are well and truly past and fortunately, so the term swinger has become almost antediluvian. Adult lifestyle, open relationship, polyamorous there are many new ways to describe a relationship with sexuality that is not restricted to monogamous limitations. It is not for everyone, but increasingly, it is not out of the ordinary. To put it into perspective of the ten to twenty enquiries a day, I receive at least two or three from a couple seeking to expand their sexual relationship outside the accepted norms.
To embark on a journey if open asexuality where the couple join others to explore sex can bring with it challenges, many unforeseen. The excitement can turn to jealousy, possibly even break up inadequacy. On the other hand, it can be the making of a flagging relationship or the perfect start to a new relationship with a couple who want to be frank about who they are and what they want. That is where Rosie comes in.
Rosie herself has taken that journey and, as a result of experiencing her own challenges, has seen a need for a service that helps others navigate this pathway of erotic exploration.
Open Relationship Coach & Non Monogamy Counselling.
Open Relationship Coach & Non-Monogamy Counselling. Consultations are available for couples and singles, men or women. Regardless of your relationship dynamics, sexual preferences or how you identify; we are all different, I will help you understand the world of Ethical Non-Monogamy.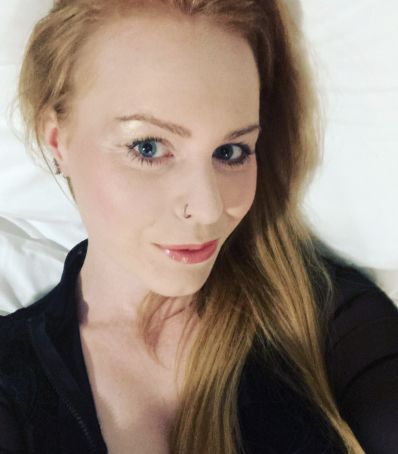 Read on to discover why Rosie chose to be a sexy, smart, swinger.
Rosies story….
Why do people do what they do?  Are we all slaves to our most basic intimate needs and desires? And what impact do these desires have on our lifestyles and relationships?  Do you gain from them, and grow and discover an alternative approach? Or do you find yourself asking the same questions, being confronted by the same frustrations?
After all, we aren't taught this stuff at a young age, instead, we are taught to follow a moral compass, an appropriate guide to life, whereby we are governed by a set of social ideals and not human nature, which I believe is dismissed for the large part. However, I understand that we can't all act upon our instincts all the time, it simply wouldn't be progressive.
Once I started to understand why we do what we do, I wanted to use my new-found knowledge to enrich and explore my already increasingly alternative sex life. Swinging seemed like a natural progression, and once I understood how the human mind and body responds to these situations I was able to put my fears to one side and enjoy, in all its glory!
Now, having spent a good few years indulging my kinks, and getting to grips with what's hot and what's not in the swinging world,  I want to share with you the complete guide to sexy, smart swinging.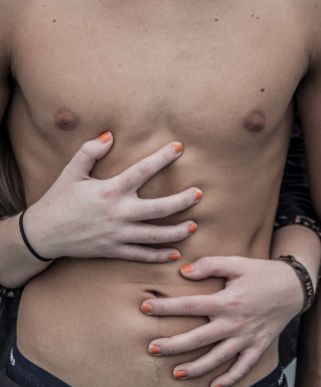 Are you curious about swinging, but don't know where to start?
Perhaps non-monogamy and open relationships have always interested you, but you're not sure where to begin?
It can be difficult to find the right information and know what questions to ask!
Where can you find out about swinger clubs if not part of the scene?
Starting Swinging shouldn't be causing you stress!
I have always been a curious girl; it started off with the normal stuff, you know, the natural world, culture, food, books, but then as I grew older, my curiosity spread to things of a more adult nature; alternative relationships, human sexuality, sex, drugs, and David Bowie.
Once I gained a deeper understanding of human behaviour and why we are driven to do what we do, I wanted to use my knowledge to enhance and understand my increasingly alternative lifestyle!
I started thiskindagirl.com because I wanted to help other people navigate their way successfully around the heavily stigmatised world of swinging.
There are many misconceptions about who swingers are and what they enjoy, and I wanted to banish those myths; we don't all throw our car keys in a bowl, we don't all 'swap wifes', and we certainly don't all sport moustaches and smoke Montecristo's.
Thiskindagirl was born out of a desire to share with people honest advice about swinging, alternative relationships, human nature and show how you can get involved in The Lifestyle. 
All the topics I write about, I have experienced first hand. From being upside down on a sex swing to shamed on a first date- it's all here!
One of the joys of living in London is that it's an incredibly inclusive city and here, I can express my sexuality without fear of being judged. (unless you are a particularly rude Canadian I went on a date with a few years ago!) Nowhere is more open to people who identify as LGBT+, than the centre of Soho.
I am always looking to further my knowledge surrounding sex, couples, human nature and dynamics within relationships. Part of my research is done by visiting swinger clubs, sex shops, reviewing adult dating sites,providing consultations, consulting for adult companies and offering my expertise.
I live and breathe swinging 24/7!
But, before you start learning how to swing successfully, let me share with you a little more about me!
You might be interested to know that I'm not actually from London, and hail from the North of England. (I sound like a sexy Sean Bean) I found myself in London seven years ago, fell in love with the city, and a few of its inhabitants, and haven't left!
I haven't always been a kink writer, and in fact, my primary industry was hospitality, but when the coronavirus struck, I suddenly found myself with too much time on my hands.
Having studied English previously and being the creative, kinky type that I am, I set about creating Thiskindagirl.
I find humans fascinating! And, as a result of this, I spent two years travelling to remote parts of South Asia, backpacking and expanding my curious mind. Whilst living with different tribes in remote parts of North East India, I gained a more in-depth insight into human nature and the unrealistic expectations that we, in our society, place on ourselves and our loved ones!
I have always identified as Bisexual, and in the past, have dated straight men, gay women and fellow Bisexuals. I knew that deep down, I wasn't happy only having sex with men. Swinging seemed like a natural progression. That was over 8 years ago now, and I haven't regretted my decision since!
Although I have experienced my own fair share of heartbreak, sadness and pain, I have always remained true to myself and my desires.
Having been through some truly awful breakups, I am now in a position where I am stronger than I ever was before. I have realised that I don't need anyone to succeed in life. The greatest relationship a person can have is with themselves.
I am also a relationship counsellor and offer this service to couples and singles alongside my swinger lifestyle expertise. One of the reasons I decided to become a counsellor was because I wanted to understand why I do what I do when I'm in a relationship. Let's just say it's been a journey of self-discovery!
Sometimes people say I am too defensive, and I guess that is true, but when you are passionate about your values, you defend them!
To learn more about Rosie and her consultancy Click here