Dinner & Decadence Parties
2021 / 2022
The Dinner
Whichever the occasion, the couples night, the singles night, the men only night or the women only night, the evening begins at the unusually named 28°- 50° ( degrees) Chelsea, a recently opened restaurant in the Kings Road, London. Arriving between 7.30pm to 8pm you will be greeted by Colin & Clare with a welcome glass of champagne and at 8pm you will be ushered in to our private dining area to enjoy a sumptuous three course dinner with each course paired with a house recommend wine. Dinner will be an opportunity for you to meet and socialise with other likeminded people.
The Decadence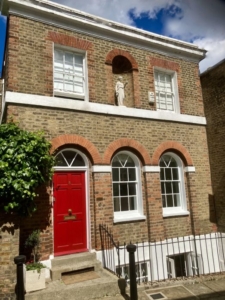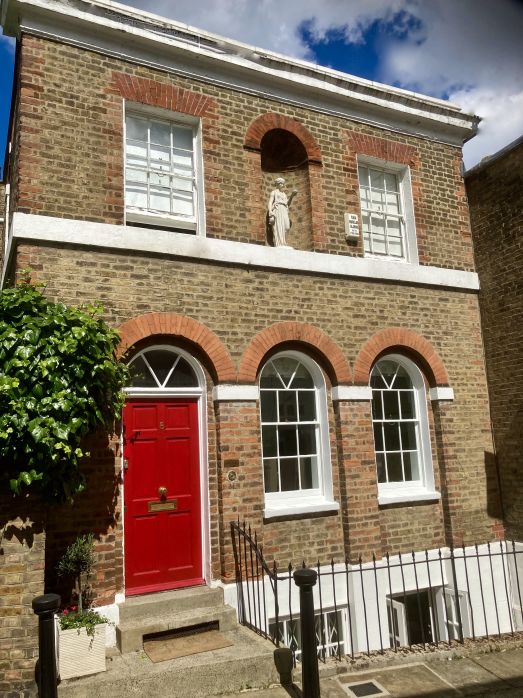 After dinner you will be invited to venture off to the Intimacy Matters residence, a charming bijou Georgian Townhouse a short stroll away (or by cab) where the evening will continue and where we hope temperatures will continue to rise to boiling point!
On arriving at Tryon House you will be offered by the naked butler a choice of Prosecco, soft drinks or hot beverages. As you settle in a sensual massage will be in progress for you to watch.
You can explore the house where you find several rooms ready prepared for you to explore sensual massage or erotic play with your partner or others. For those that like to enjoy group company there is a play room with a super king size play bed.
Keep Informed
If you can not make it to any of the events below and just want to be kept informed about future Dinner & Decadence events you can Register Here
Reviews
"It was a fun evening. Everyone was welcoming. The restaurant was beautiful and food was amazing. The hosts organised a great event. It was exceptional. Highly recommended"
Check out other reviews given by past attendees of the Dinner & Decadence evenings – Click here
Couples & Singles 
Saturday 16th October 7.30pm to 3am
(mixed gender and multi sexuality)
To learn more about the Couples & Single Night – Click Here
---
Mens Night
Date to be confirmed
Singles Night
Date to be confirmed
(this event is mixed gender multi sexuality)
To learn more about the Dinner & Decadence Singles Event – Click Here
Womens Night
Date to be confirmed 
(couples & singles)
To learn more about the Women's Dinner & Decadence Event – Click Here
Couples Night 
Date to be confirmed
(mixed gender & multi sexuality )  
To learn more about the Couples Dinner & Decadence Event – Click Here
---
How to buy tickets to attend a Dinner & Decadence event
For any of the above events you must first complete a D & D application form  – Apply Here
Once received and providing we still have places available you will be sent the link to purchase your ticket on line.
 Places are not confirmed until payment is received
Or if you just want to be kept informed about future Dinner & Decadence events you can Register Here
Ticket Price
Single Ticket – £135
Couples Ticket – £250
Price includes – Champagne on arrival, 3 course dinner with paired wines with each course, after dinner sexy social including sensual massage exploration with Prosecco and soft drinks included.
Maximum 30 people at the event
Location – The Kings Road Chelsea SW3
Nearest Tube – Sloane Square
Arrival at 28°- 50° Chelsea – 7.30pm
Depart to Tryon House – From 10.30pm
Evening finishes – 2am ( approximately)
Dress for dinner – Cocktail dress and smart sexy attire
Dress for later – a little as you want
Age and body type demographic
We believe that attraction goes far further than just looks and body type and that by having a relaxing dinner with stimulating conversation prior to any intimate activity takes place enables all ages to mix and feel potential chemistry. Experience and wisdom can be just as sexy as toned biceps, pert breasts and a tight bum. The ideal event will have a cross section of ages and physiques.
There is no vetting of attendees but we will always balance male and female numbers, if appropriate. We do however reserve the right to refuse applications. Our events are open to guests of all sexualities. House guidelines and party etiquette will be sent nearer the time with the evening programme details. Feel free to contact Colin should you have any questions or require clarification of any aspect of the event. To ask any questions regarding the above please email Colin direct at colin@intimacymatters.co.uk
Cancellation terms
Up to 24 hours before – If you wish to cancel the booking and written notice is given up to 24 hours before the event date then your payment will be fully refunded
Within 24 hours – Because the restaurant has been paid if you cancel within 24 hours and of the event date then there is NO REFUND OR TRANSFER TO OTHER EVENTS
No show at event – If you are a no show then there is NO REFUND OR TRANSFER TO OTHER EVENTS
---

The Concept
Colin was born into the hotel industry and from aged only twenty two and for twenty years until 2002 Colin owned and personally ran The Gara Rock Hotel a 130 bed family hotel in Salcombe South Devon.  Famed for its amazing atmosphere and unique location, Colin lived and breathed hospitality to the point he was nicknamed "Mr Gara Rock" Whilst there he hosted hundreds of weddings and parties and regularly entertained the thousands of the families who holidayed there.
In 2005 Colin changed direction and forged a new career as a Sex and Relationship Engineer and Sensual Masseur. His  focus is still on bringing pleasure to people but in a much more intimate way.
By combining his hospitality skills and experience as a sex and relationship engineer and sensual masseur Colin has continued to run events. In the past eight years he has hosted seven very successful sensual massage parties and over forty large group sensual massage workshops.
The Restaurant 28-50
Example menu –this is subject to change
 Non alcoholic options and specific dietary requirements are also available to be catered for on request.

Recommended nearby hotels