The Absolute Massage For Women
Intimacy X
---
Explicit descriptions and videos 

The Absolute Massage is an erotic massage for the sexually experienced woman who seeks a high-quality therapeutic massage combined with sensual touch building to intense erotic stimulation.
The Absolute Massages can be taken as an individual private appointment or within a couple's massage. It is also the basis for the four-hands massage when given by Colin and another male or a female masseur. Women of any age or body type can enjoy the experience. However, there are certain limitations to the types of erotic arousal for women of extra plus size.
Check out Colin's 300+ 5-star reviews  – Click here
Colin has been working as a Sex & Relationship Engineer and erotic masseur since 2005, and in that time, he has helped over 1000 women explore their sexuality. For women, sexual pleasure is physiological and psychological; Fourplay is extremely important both in the mind and the body, and these can feel neglected and not understood by partners. By taking the Absolute massage, a woman can experience being the centre of attention, which will release her to experience her sexual dynamic just as nature intended.
This page includes the following:-
Prices and a description of the Absolute Premium Massage
Two explicit demonstration videos of the Absolute Premium Massage ( best viewed on a laptop or PC as some mobile networks won't support the video format)
Frequently asked questions
The Chelsea Treatment Room
The Absolute Premium, Absolute Superior and Absolute Focus massages are given in total privacy at the Intimacy Matters Treatments Room in Chelsea SW3
The room can be set up in dim or natural light; this is your choice.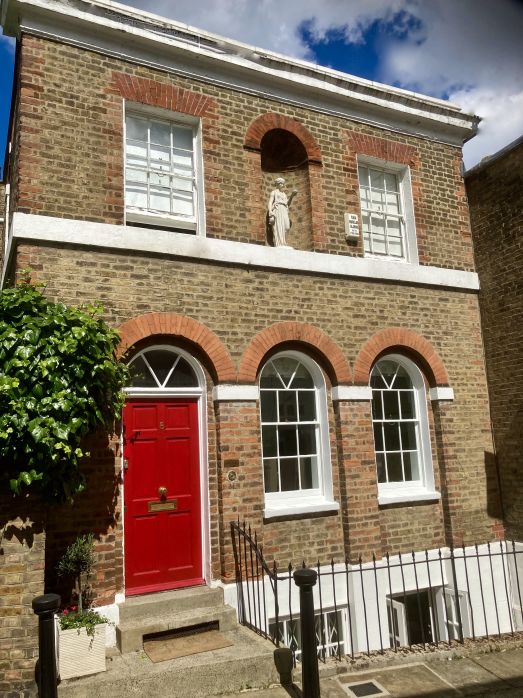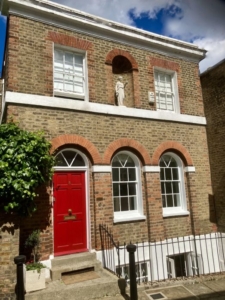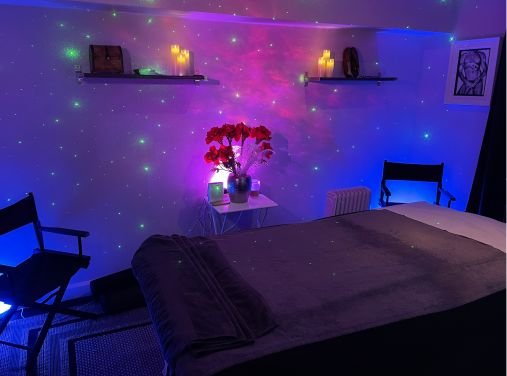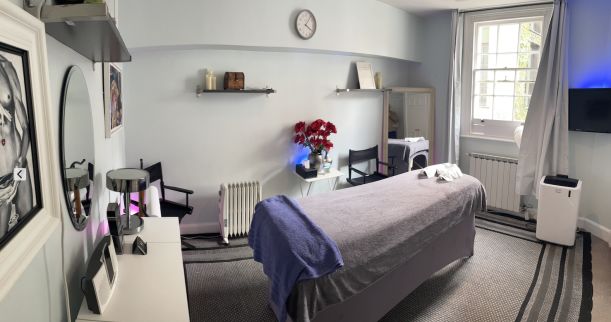 Prices
105 minutes Absolute Premium – £295
75 minutes Absolute Superior – £250
60 minutes Absolute Focus – £200
The Absolute massage can be given to:-
Women who are sexually experienced and feel confident, the Absolute massage is the one for them.
Women who have received a sensual massage before (individually or as a couple) with Colin 
Women who have received the  Intimacy or Exploration massages.
Women who are attending with their partner in a Couples Massage Experience
Women who are interested in volunteering as sensual massage class models
Women who have taken a sensual massage class with Colin
Check Colin's availability and book online

Colin talks with Cosmopolitan Magazine about his sensual treatments for women  Click here to listen
Intimacy Matters Review – Women Only Telegram Chat Group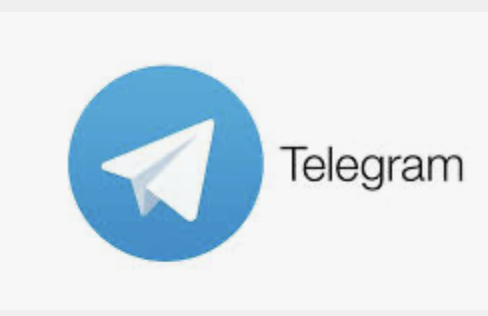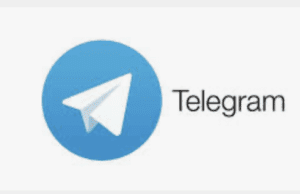 I often hear from prospective female clients who, although very interested in taking a sensual massage, are concerned about safety, discretion, entitlement, and appropriateness and hold back from taking the massage for weeks, sometimes months, even years. So, hearing genuine opinions of past female clients and their experience of sensual massage can help the decision process.
With this in mind, I have set up a chat group on Telegram called IM Review Group For Women Only. The past female clients in this group are there voluntarily and happy to pass on their thoughts and feelings about sensual massage and what it has done for them
How to join
If you don't have it already, download the Telegram chat app on your phone or computer – https://telegram.org
Or if you have Telegram, click on this link to go straight to the group IM Review Group For Women 
Once in the group, feel free to ask any questions, and others will answer.
If you require a private chat request to have a DM conversation.
The Absolute Massage is the 4th Option.
Sexual arousal is experienced by women mainly in three ways:-
1. With a partner (in a relationship)
Favourable – The experience is intimate, trusting, loving and caring with a partner.
Unfavourable – Over time, sex and intimacy can become routine and predictable to the point of complacency.
2. With a stranger (one night stand)
Favourable – The encounter can be exciting, spontaneous, non-emotional and without commitment.
Unfavourable  – Concerns over health and safety can be a distraction, the need for sexual protection can lessen the pleasure for both, and the other person's abilities are unknown so it can be disappointing and regretful.
3. With self-masturbation
Favourable – it is private, and you know what you like, with no judgement or expectation from others.
Unfavourable – masturbation can be just a quick fix and holds little adventure or room for exploration. It is also limited as to what can be experienced.
Why is The Absolute Massage the 4th Option
The Absolute Massage combines all the favourable dynamics of the above and removes the unfavourable.
You are the centre of attention.
You can be indulgent and self-caring without guilt or expectation from others.
It is both therapeutic and adventurous.
You can explore new sensations and fantasies that may not be possible within personal situations.
It is discreet, safe and confidential
Your pleasure is the total focus
The massage follows your responses and finishes when you are ready to finish.
When completed, you can go home and return to your daily life without worrying about conflict, guilt, or unwanted follow-up.
Whichever Absolute sensual massage you choose, the massage can be tailored to your desires and boundaries.  An expert experience is given by a practitioner who understands that when it comes to sexual fulfilment, a woman's mind and body are irrevocably interconnected.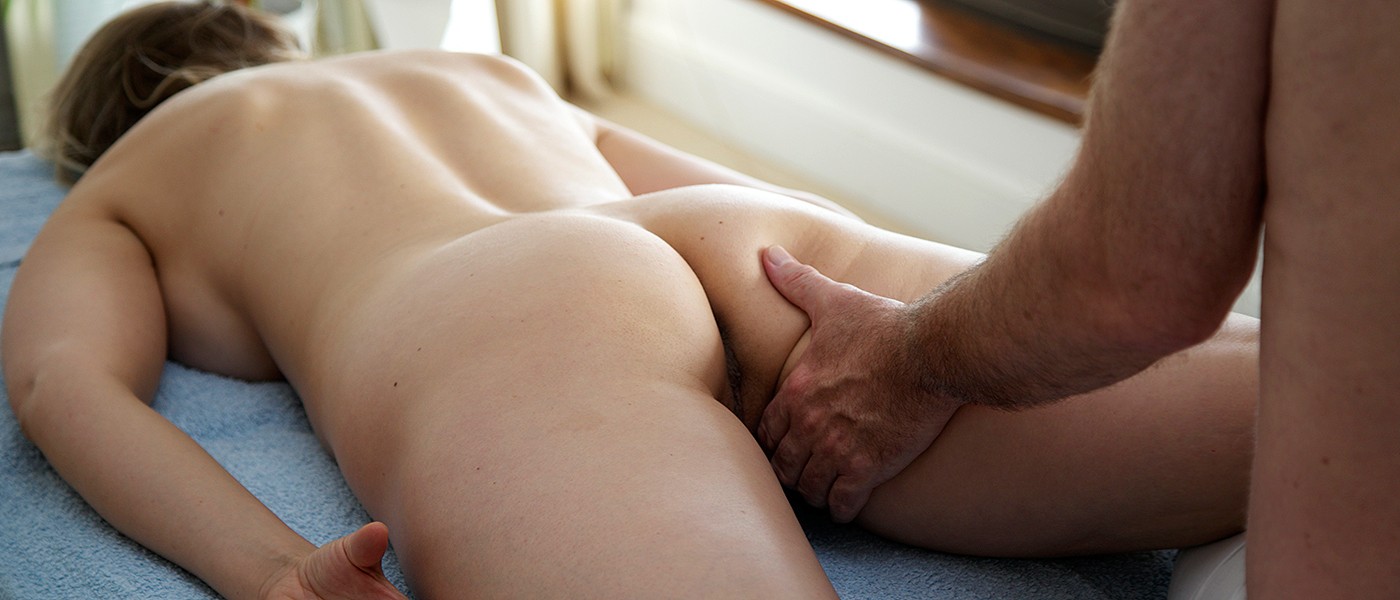 Demonstration Videos
To get a better understanding of the Absolute & Exploration Massage watch these demonstration videos of the massages being given by Colin. The massages in these videos are given to women who volunteered to be demonstration models and are not clients. Clients are never filmed or photographed.
If the videos below do not play click these links.
Three versions of The Absolute Massage
105-minute 'Absolute Premium Massage' – £295
The Absolute Premium Massage is the de lux of all the sensual massages I give women. An extensive full-body massage can include any aspect of arousal and erotic stimulation you desire. It allows a woman to explore her natural primal sexuality without judgement or expectation of others. Often I hear women say after receiving the massage that they felt sensations never felt before and that this effect lasted for days.  See reviews 
The massage is 105 minutes, but give yourself 130 minutes for the whole appointment, as this allows time to chat a little and shower before and after. The Absolute Premium massage is an array of sensations. It will enable women to explore their natural primal sexuality without judgement or expectation of others.
Design your own experience.
For peace of mind and to ensure you enjoy the experience to the level you want, you can design the content and set any boundaries of the massage by completing the Consent Authorisation & Request Form. The massage begins with traditional therapeutic massage strokes designed to gently relax and stimulate your body. The massage gradually becomes more intense, including exploring various erotic stimulation techniques to encourage multiple orgasms. The Absolute Premium massage can also include methods to explore female ejaculation.
Erotic elements that can be included in the Absolute Premium (all are optional)
Clitoral stimulation
External and internal vaginal massage
G Spot stimulation
Body-to-body massage
Oral stimulation of nipples
Oral stimulation of the clitoris and vagina
External anal stimulation
Internal anal stimulation
Rimming
Frottage
Female Ejaculation
Spanking
Reciprocal arousal & orgasm
Full sexual penetration is not an option in your first Absolute Massage but can be discussed and possibly arranged for a future appointment.

75-minute 'Absolute Superior Massage' – £250
This massage is perfect for the woman who needs to escape the stress of a busy life and release sexual tension. It is an edited version of the Absolute Premium and is ideal if you are limited on time or budget. The advance discussion is brief, and the therapeutic element is only 15 minutes leaving 45 – 60 minutes for the sensual build-up and erotic stimulation. This massage does not include time for exploring methods of female ejaculation. If the premium is the smorgasbord, this superior massage is a sumptuous four-course dinner!
Clitoral stimulation
Vaginal massage
G spot massage
Breast massage
Spanking and Toys
Edging to orgasm
Anal exploration
Reciprocal arousal & orgasm
50-minute 'Absolute Focus Massage' – £200
An edited version of the Absolute Premium massage that focuses primarily on erotic exploration. After giving you a brief introduction to therapeutic massage, the remaining time is focused on particular aspects of erotic arousal that you have selected. This may be…
Clitoral stimulation
Vaginal massage
G spot massage
Breast massage
Edging to orgasm
Reciprocal arousal & orgasm
Before taking any of the above massage you will be asked to complete a specific CAR form detailing the reasons for choosing this massage and why you want to focus on a particular aspect.

The Absolute Premium Massage – 105 minutes
Full Description
The massage is given in five phases. However, nothing is fixed, and each phase is given according to the female receiver's responses, desires, and boundaries.
Overture – Gentle introduction
Revelation – Traditional therapeutic massage working out tension and stress but with teasing touch near intimate areas to instigate arousal
Seduction – Therapeutic massage continues, but the teasing touch becomes more direct and is intended to stimulate you; this part can include clitoral stimulation.
Abandonment – The masseur is now more focused on giving direct erotic stimulation. This can include vaginal massage, G spot stimulation, and if wanted, assertive, bold, decisive technique to help you experience your primal sexuality.
Reprise or Resolution – You get to decide when the massage finishes
The Absolute Massage is 105 minutes long, and the massage includes:-
Gentle sensual touch of the whole body.
Firm muscle work of the whole of the body.
Assertive but caring control.
Surface stimulation of the breasts, nipples, and clitoris.
Internal stimulation of the vagina and G-Spot.
Optional oral stimulation.
Optional external and internal anal stimulation.
Probable multiple orgasms.
Probable female ejaculation.
Optional reciprocal touch is given to the masseur while he gives to you
Special requests considered, ask ie fantasy, domination, toys,
Who is this massage good for?
Here are just a few examples.
Women who want to explore their sexuality without judgment or expectation.
Women who have challenges around letting go and achieving orgasm.
Women who want to re-ignite their sexual libido.
Women who are sexually frustrated need a safe and discreet outlet.
Women who feel that their past sex lives have not achieved their expectations.
Women who want to explore new sensations with a professional, experienced therapist
Women who want to explore specific aspects of sexual arousal are unable because of their partner's reluctance.
Women who are single but sexually don't want one-night stands or a relationship to satisfy their sexual appetite.
Women who have experienced past sexual trauma and need support and guidance to regain sexual confidence.
Women who come from cultures that inhibit sexual exploration but who need a discreet outlet.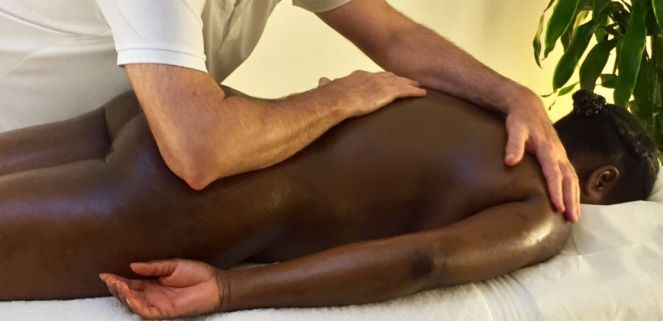 Step-by-Step Description

Preparation
Before giving the 'Absolute' Massage, I ask you to complete the 'Absolute' Consent Authorisation & Request Form. By completing this form, you help me create the experience you want. You can indicate the type of touch you want to enjoy and the level and intensity of the erotic arousal you ideally seek to explore and experience. You can also inform me of any boundaries you do not want to be crossed. Reading this form will give you an idea of what elements you can request in the Absolute Massage. You can view or complete this form without having booked an appointment.
The appointment begins with a brief chat to answer any final questions. You may want a glass of wine, water, tea, or coffee. Then once you are relaxed and ready, I will take you to the treatment room, and then, if you have not done so already (within an hour before the massage), I request you to take a shower, after which you get yourself ready by laying face down on the massage table. Unless requested otherwise, I leave the room at this time to let you prepare yourself privately. Once showered, I will return and cover you with a large towel. I then take a few more minutes to explain how the message will progress, how to communicate with me during the massage and how the massage will finish.
Products used
The massage is given with grapeseed massage oil and water-based lubricant for any genital stimulation. Please let me know if you do not want these used, and bring your alternatives along.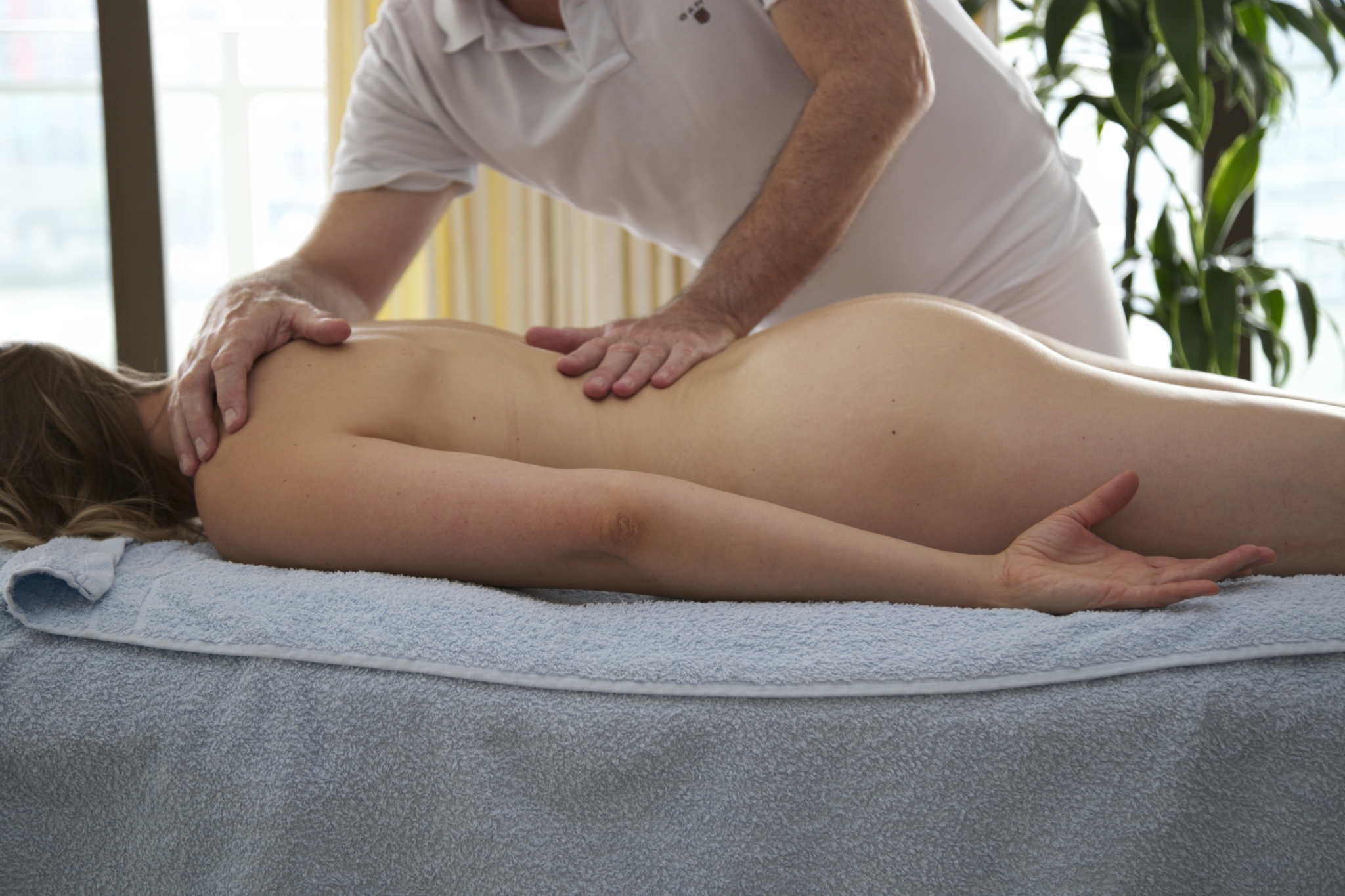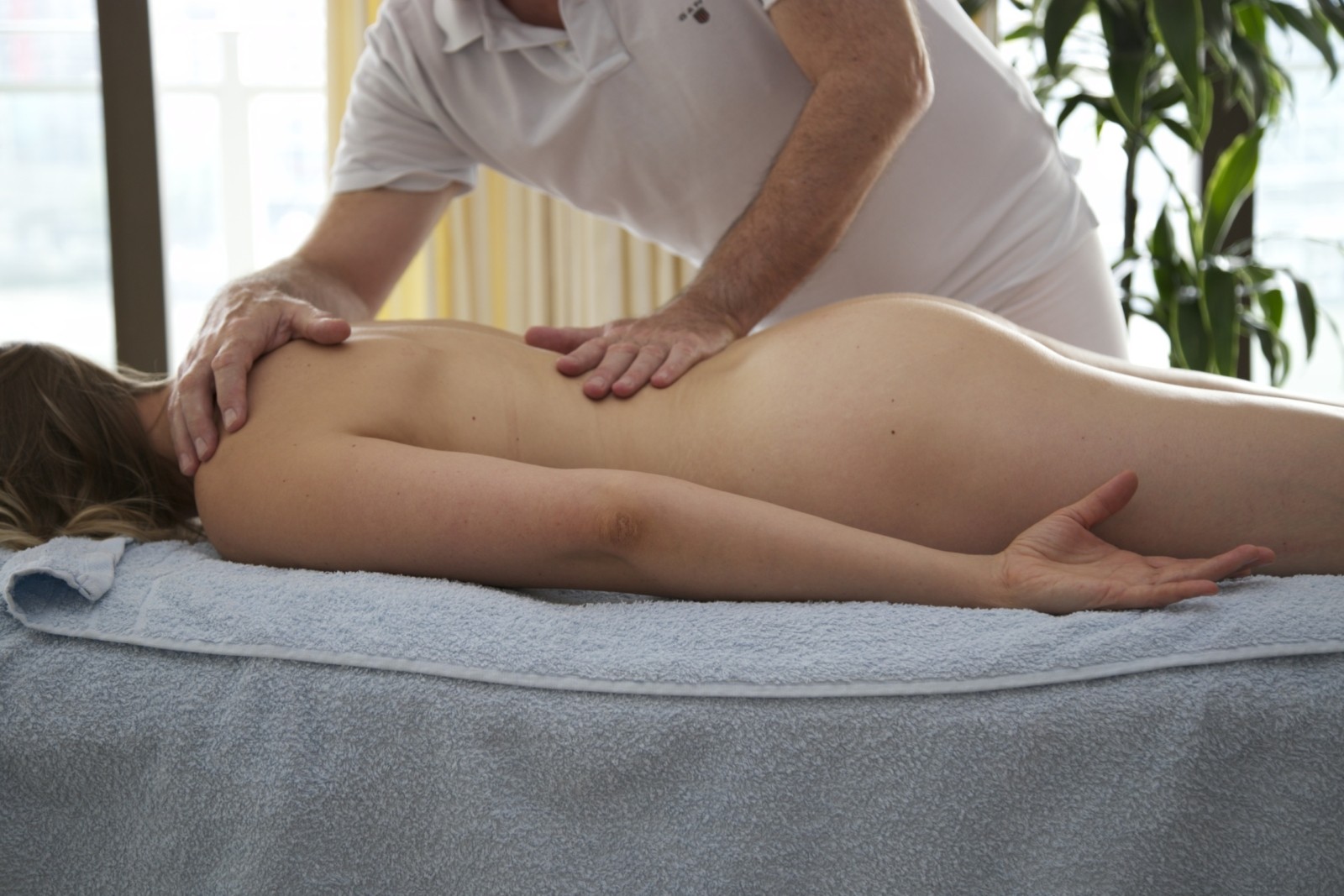 The Overture
The Therapeutic Relaxing Phase follows the line of a traditional massage. It is designed to relax the body, work out any strained or aching muscles heighten the senses to put your mind and body into a state of trust and safety. The massage starts with what I call the overture. This is a gentle head or foot massage; to enliven the senses, some light touches your whole body. I then apply warm oil to your back, shoulders, and buttocks, and all are given a full 25-minute gentle but confident massage, working out any knots or tension and encouraging your body to let go. You can ask me to be firmer or lighter. During this phase, I remain dressed.

Revelation
As you relax and your body responds, the massage becomes subtly arousing, and my hands will tease and explore more intimate areas of your body. I will work on your thighs, buttocks, calves, and lower back. As your arousal increases (movement, sound, and lubrication), I will explore and stimulate to include light clitoral touch and the external vaginal massage intended to have you want me to go further. I can remain dressed or undressed at your request during this massage phase.
Seduction
As your arousal heightens, I include more erotic exploration. The essence of this phase is to make you feel utterly open to manual stimulation. For some, this may bring on a sense of abandonment. This period allows you to connect to your most profound primal female energies. There is no judgment or expectation on you to behave in any particular way; you can act however your body and mind want to. I follow the guidelines you gave me in the Authorisation & Request form, but I am comfortable for you to alter these as you feel at ease. During this massage phase, I am undressed unless requested to remain dressed.
As the massage continues, I bring in more assertive clitoral stimulation, trying different positions, speeds and pressure until I discover the one that works best for you. As your arousal builds and you become more receptive, I tease the external surfaces around your vagina and anus. I am giving you sensations that you may have never felt before. At this point, I follow your responses even more, and when I see you are ready, the internal vaginal massage can begin. Initially, this is given slowly with my thumb to massage internally. Often I am told that this produces sensations of fantastic release and pleasure as the vaginal muscles respond to the touch. If you continue to respond well, the vaginal stimulation becomes more intense stimulating penile penetration but given with fingers. If requested on the C A R form, I can also bring body-to-body, skin-on-skin and more assertive control to take you to even higher erotic levels. Speed and pressure will vary, but I will always know your comfort.
 Light external anal stimulation is often a pleasant surprise, and if you have not done so on the form, you can move your buttocks to indicate if you want to explore anal finger penetration.
Often this phase produces the most intense orgasm, even multiple orgasms and sometimes results in spontaneous ejaculation. This phase ends when I cover you with a towel and leave the room so you can rest and absorb the orgasmic feelings pulsating through your body. After a few minutes, I return to turn you over and move into the Carnal Plateau.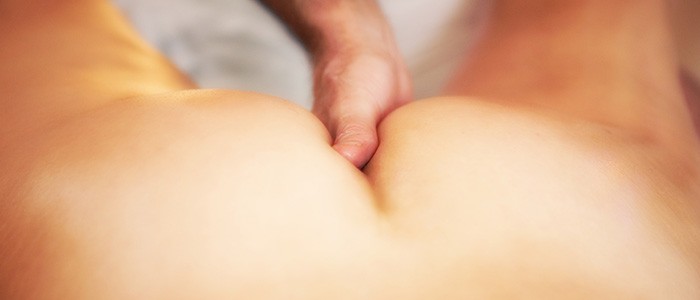 Abandonment 
This part is named Abandonment since it is the period where the arousal remains heightened, but the intensity of the stimulation is relaxed. 
Turning your face up, you have the option to wear a blindfold. The erotic arousal pauses as I massage your feet, legs, and abdomen. Moving to your shoulders, neck and breasts. This can include nipple stimulation, and if you respond positively.

As I massage your upper chest and breasts, I watch for your responses, and if you respond in a way that indicates you are seeking more pleasure, then I bring in breast and nipple stimulation. I slowly give more clitoral touch and vaginal massage, spreading the vagina open and gently stroking the sensitive skin at its opening. If you have indicated it, I can also include vibrators and sex toys.  If you respond to this, I will continue to penetrate with my finger and massage your G spot, the deeper A spot, and optional oral stimulation and any other erotic elements you have indicated you want to explore. This can include techniques to encourage ejaculation. During this massage phase, I am undressed unless requested to remain dressed. For some, the massage is entirely about themselves, and they like focusing solely on their pleasure. Others enjoy giving and receiving, so I am comfortable being touched and aroused should you want to include this. This can be indicated on the CAR form you complete before the massage is taken.

Resolution or Reprise – Your choice
The last 5 minutes of the massage winds down with a gentle head and foot massage. I will leave the room for you to rest for a few minutes, and you may shower. After a few minutes, I will return to the room, and if you are still lying on the massage bed, then I will take this as a request for me to continue a bit longer. 
Frequently Asked Questions 
General Questions
Who is Colin Richards, and are you reputable and qualified
See my profile page Click Here
How confidential is this?
Totally and completely. I see women who are in very public sensitive jobs, who are married, well known or come from a culture that has strict rules around female sexuality. So you do not have to give me your real name and only your mobile and email contact details and information relating to the massage itself. I will never disclose any personal detail, and all that takes place in the treatment room remains in the treatment room.
What is your story & philosophy about giving sensual massage to women?
See the podcasts and interviews with Colin Click here
What is it you enjoy about giving sensual massage.
This is a question I am often asked. Of course, I get tremendous fulfilment from giving pleasure, and the naked human body is fantastic. However, the times that I enjoy most when giving a treatment is when I see that I am getting a very positive response, making a difference and enabling someone to explore and enjoy their sexuality without conditions or judgement.
I see you give massage to women, men and couples, so how do you describe your sexuality?
Until age 40, my only intimate experiences had been with women. I was married for 17 years and have five grown-up children. After my divorce and setting up my practice, I initially gave sensual massage to men only, but as women became more interested in exploring sensual massage, my client base changed. I now see more women and couples than men. I regard my sexuality as heteroflexible because I am sexually attracted to women, but I am also comfortable experiencing sensual touch and arousal with men.
Can I talk to you before booking the massage?
Yes, I offer a 15-minute free phone call so text me to request I to call you back at a convenient time for us both.
Is there any age or weight restriction to taking this Absolute Massage?
I see women of all ages from 21 upward. The only occasion I see anyone younger than 18-20 would be within a couple's situation and with proof of age. The most frequent age group I give sensual massage to0 is 30 to 55 years old. I see women of all body types, from petite, slim, toned, and curvy to voluptuous. My only restriction is for larger-bodied women, there may be erotic elements in the massage that I cannot include.
See women from ethnic minorities or cultures that have strict rules around sexuality? I frequently see women who come from cultures that are sexually restricted and fully appreciate the sensitivity of the situation but also the need for this sensual outlet and total discretion and confidentiality.
I have problems reaching orgasm. Can this massage help men?
I have earned a reputation within the British media as the man who helps women orgasm. I can never make guaranteed promises, but often, women find that the safe, caring, supportive, non-judgement environment coupled with my skills as a councillor and sensual masseur often brings on sensations never experienced before. For those women who have continual difficulty reaching orgasm, I recommend the Psychosensual Treatment.
I have time and budget restrictions. Do you offer shorter treatments that are still very erotic?
I offer the 50-minute Absolute Focus massage – for £200
How can I be sure you won't do something I don't want or like?
I always ask clients to complete the Absolute Authorisation & Requests Form before I give the first appointment. This enables you to create the desired experience, including what type and intensity of erotic arousal you like to experience. It also allows you to identify any cautious area of exploration or complete "no-go areas".
Can I read what previous female clients have said about this massage?
Yes, I am constantly receiving feedback and testimonials from female clients Click here to read testimonials
How do I complete the Consent Authorisation & Requests Form?
Click on this link – Authorisation & Request Form
Where are you located?
My regular treatment studio is located in Chelsea, London SW3 UK See Location
The full address of both will be given after confirmation of your appointment. By arrangement, I am happy to consider visiting a  hotel or home visit, but this may mean I will not be able to massage you on a massage table but will require the use of a bed or futon/cushions on the floor.
I have had or heard of a Tantric massage; is this the same?
It is similar in allowing you to explore your sexual and sensual energies safely and discreetly. However, I prefer to describe my approach as humanistic since this experience focuses on us as sensual and sexual beings rather than spiritual. The massage takes us back to our deepest feelings of intimacy and sensual and sexual arousal and does not include any spiritual ceremony, breathing exercises or chanting.
Questions about the sensual and erotic content of the Absolute Premium Massage
If I wanted, will you undress me before the massage?
You must request this as I am happy to undress you if this is wanted, but usually, I leave you to undress privately.
If I wanted, would you shower me before the massage?
No, I leave you to shower privately before and after the massage.
Do you give body-to-body contact?
Yes, unless requested not to. The massage involves some body-to-body contact since as well as using my hands, I also use my arms, elbows, and, if appropriate, my body weight, but this can be adjusted to suit your comfort.
Are you naked for the massage?
This is your choice. I can reman with shorts on or naked, and your choice can be indicated on the CAR form.
Can I touch you during the massage?
I am comfortable with intimate touch on all areas of my body, but again, this is always your choice, and how erotic the touch becomes is again up to you and can be indicated on the CAR form.
Can I arouse you?
How arousing and erotic the message becomes is entirely up to you. You can either discuss this with me via email or text before the appointment or leave it to the time. Ultimately, the level of eroticism is dependent on your comfort and mood on the day, and should you cross any of my boundaries, I will quietly and respectfully tell you.
How is the vaginal stimulation given?
The type and intensity of both the clitoral and vaginal stimulation can be indicated when you complete the Authorization & Requests Form. Clitoral stimulation is given in phases 2 & 3 of the massage, with vaginal stimulation ( both external and internal) in phases 3 & 4. You guide the depth and intensity of the vaginal stimulation, but I aim to follow your responses as the massage progresses.
What if I wanted you to include oral stimulation?
Yes, this can be included and can be indicated in the CAR form
What if I wanted to give oral stimulation?
Yes, this can be given, but you must instigate this.
Will you kiss during the massage?
I am happy to, but you must initially instigate this.
I make noise when I am turned on; is that a problem?
Not at all. Women are naturally designed to make noise when aroused; it is the female mating call. I encourage you to be as verbal as you want and to express your pleasure in any way you want. As a man and your masseur, I respond to making it as good for you as possible. The more you respond, the more I can confidently give and enjoy giving.
I am concerned that when turned on, I might cross your boundaries.
Pleasurable erotic stimulation between two people in whatever circumstances hinge on good communication. If there is something you FEE you want to do or say, then go ahead I won't be offended. If it falls beyond my boundaries, I will gently say so, but my boundaries are pretty broad.
Is anal stimulation optional?
Again, this can be indicated on the A & R Form if it is wanted, external or internal. I often find that once the arousal has heightened, some exploration in this area is wanted, but your responses always guide me.
Will you use any toys or vibrators on me?
This is your choice, and I have several vibrators, but I only bring them into the massage if the client has requested the use of them. You can bring your own.
If I wanted, could I experience full penetrative sex?
Penetrative sex is sometimes asked for; however, almost always, when the time comes that the person thinks it could take place ( towards the end of the massage ), the receiver is usually so satisfied by the many other ways I stimulate and bring her to orgasm that the desire to full sex is generally forgotten about. Thereby preserving this most intimate part of her relationships and maintaining her sexual health and well-being.
However, there are times when total penetrative sex is relevant and appropriate.
The first Absolute massage given never includes any penetrative sex other than with fingers or sex toys. If this is important for you to experience, then this is discussed after your first appointment. To facilitate this, I need to understand your motivation and relevance for penetrative sex. I will then discuss the options of including an assistant in your next appointment who would act as a sex surrogate under my instruction.
Possible motivations to include full penetrative sex
Overcome fear of penetration
Lack of experience
Overcome vaginismus
Overcome a past bad sexual experience
High anxiety during sex
Exploring more comfortable sexual positions


---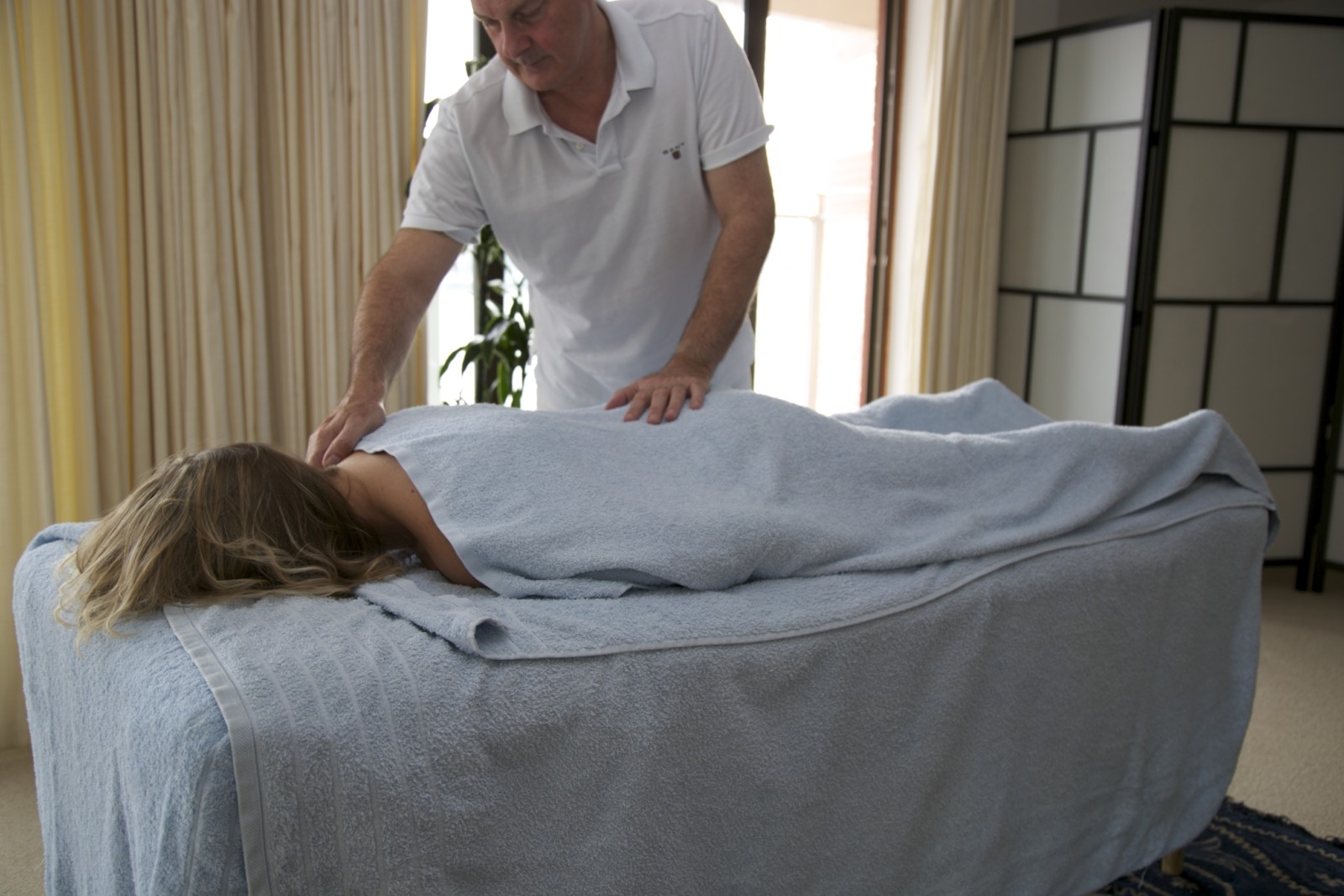 Can you include any fetish or role-play?
I am happy to include some light domination, but anything more specific should be discussed when booking the appointment.
Are you healthy?
Yes, I take regular sexual health checks, and since this is my main work, I always maintain a high level of personal health and cleanliness. I expect this from my clients, also. My last all-clear STI check was on July 15th 2023. I am triple Covid vaccinated.  I also maintain a high standard of health and hygiene and wish all my clients to do the same.
Do I need to be healthy?
Absolutely. You should not attend any appointment, training or workshops if you are showing any symptoms of fever or any other conditions that may be contagious.
Do not attend if you suffer from:-
Have any symptoms of Covid 19
Have excessively high blood pressure
Are you experiencing any sexually transmitted disease
Have a heart condition
Have a serious skin condition
Have any open cuts
Have any broken bones
If I wanted any, would you give special requests?
Possibly, but only from the list below; you must indicate this when booking.
Spanking/Paddling – Light spanking/paddling only
Constraint – Light constraint only
Giving Light Pain to "Receiver" – Only nipple or light spanking
Blindfolds – Yes, if you wanted
Do you allow Poppers?
No, I do not see clients who are using poppers or who are under the influence of alcohol or drugs.
Do you give four hands massage?
Yes, I can arrange a four hands massage with either another male or a female masseur Click here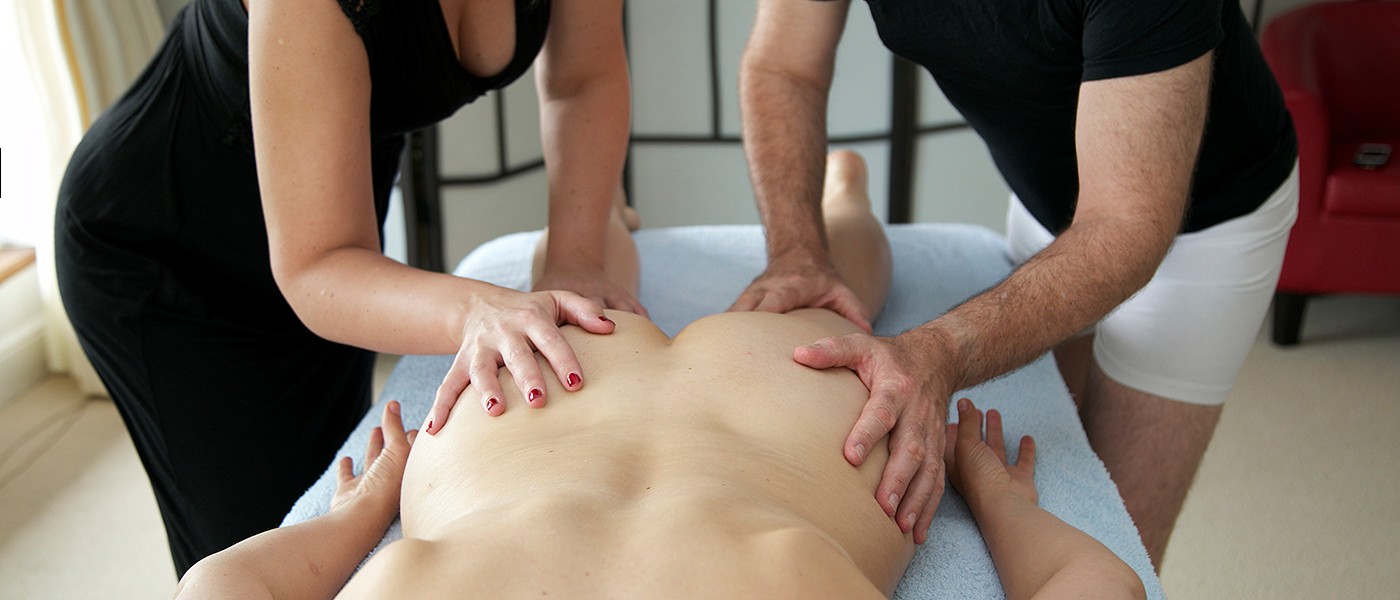 Other Questions
I want to book a sensual massage, but I can't afford the price. Can you offer reduced rates?
I offer various options to help with payment; please go to Alternative Ways to Pay
Do I need to pay a deposit?
If you have booked via the booking system, you will be asked to leave your card number as security for the booking. No money is taken, nor was the card number seen by me. Payment is taken at the end of the treatments and can be by card, cash or bank transfer.
Do I get a refund of my deposit if I cancel?
If you cancel up to 24 hours before, there is no charge made if given within 24 hours of the appointment or if you are a no-show, then you will be charged the full amount to be held against a future booking or 50% charged for cancelling altogether.
What happens if I don't turn up for my appointment?
You will be charged the full price for the missed appointment. But please don't do this. Apart from being bad manners, it causes me the loss of income and time. If you change your mind, even at the last minute, please text me why you will not attend the appointment. I can then either take another booking or get on with my day.
Can I arrive early?
Unless otherwise arranged, please do not arrive any earlier than your booked time, as I may be finishing a previous appointment or workshop.
What if I am running late?
Just send me a text or email to keep me informed, as I may have to make adjustments to later appointments.
Can I take a shower?
If you have not showered within one hour before arriving for the appointment, then I ask you to take a full body shower before receiving the massage. You are also welcome to take another shower following the massage.
Can I have a glass of wine when I arrive?
Sometimes this helps the nerves, and yes, I am happy to give you a glass of wine or water on arrival. Red or White?
Can I have someone with me at the appointment?
Yes, sometimes partners or friends sit in a nearby room or the treatment room and watch. The latter is what I call the Watch & Enjoy Couples Massage.
Would you come to my home or hotel?
If you live in central London or are staying in a hotel in central London, then sometimes i can arrange to come to you. Please email me with your request.
Do you need anything from me?
I want you to be yourself. Feel free to express your emotions, desires, and fantasies without restriction. To be who you want to be and do what you want.
If I enjoy the experience, can I return for regular appointments at a discount?
Yes, I can offer up to 30% discount on regular bookings. Please ask.
Do you offer special rates for students or fellow therapists
Dependent on my availability, I can sometimes offer reduced rates to students or those on a reduced budget. Appointments must be taken as either last minute or, if booked in advance, taken as morning appointments between 8 am to 1 pm. Just ask!
Do you offer an exchange of services?
If you are a therapist with a service that can be swapped or someone with a limited budget, I am happy to consider a pay-payment part barter arrangement. It's best to email with the details of your proposal, and we can take it from there. Go to Exchange of Skills & Services
View the Absolute Massage Demonstration Videos
Below is a 10-minute video of excerpts of the 105 minutes Premium Absolute Massage given by Colin to a female receiver. The female receiver enjoying the massage gave her permission to be filmed. She requested the massage to build slowly but to bring in intense assertive clitoral and vaginal stimulation, which she particularly enjoys. Suppose a client prefers less or more intense stimulation or erotic content (not shown in the video). In that case, this can be indicated on the Authorisation & Request form which all clients should complete before taking the massage.
If the video below does not play Click here
Click here to add your own text
Couples Cuckold or Tandem Massages
The Absolute or Exploration Massage can also be given within a couple's experience and given as a 90-minute massage with any of the following couple's experiences.
Watch & Enjoy (partner watches) – From £300
Watch & Touch  (partner joins in partway through) – From £325
Give With Me (partner with Colin as four hands)– From £350
One After The Other ( both of you receive a 90-minute massage from Colin) – From £350
Tandem Massage  (2 beds side by side)  Colin with either a male or female masseur – From £450
Requests to film a couples massage
I sometimes get requests from couples to have their massage filmed.  Intimacy Matters do any filming during any massage appointment on a static camera and is then edited in-house and can be sent to you. There is an additional cost of £100 for a 10-minute edited movie. All phones must be put away and put on silent during the experience. Nothing is filmed unless you have given written consent.