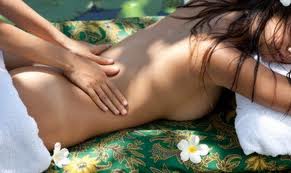 Top Tips For Sensual Massage
Often people question me about sensual massage and why I recommend it as a very beneficial experience for both couples and singles and for those exploring intimacy and sexuality as well as an extremely good treatment to understand better sexual performance issues.
Here are Two Top Tips on why and how to give a male to female sensual massage.
Why sensual massage is good to give 
Many women loved to be desired, devoured, even dominated and for some men the ability to be assertively masculine in sex can be challenging.  Domination is not only achieved through bondage and restraint. Giving a woman a full body sensual massage can be just as effective in making the female feel at her mans command. 90 minutes of erotic stimulation that probes, cajoles and coaxes the female out of her respectable mask is just as effective a 10 lashes with the leather whip!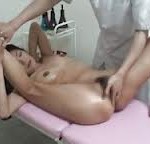 Get the right attitude
When giving a sensual massage to your partner, girlfriend, fuck buddy, she does not want to give you a shopping list of her fantasies or desires, she wants you to instinctively what she likes,  so to push her sensual boundaries, as she lays face down ready on the bed or massage table, just whisper seductively in her ear these words….
"When giving you this sensual massage I am going to explore your body in whatever way I want but if I do something that you don't like, then you must say so"
This way she will enjoy the anticipation of what's to come but at the same time feel safe and in control,  you may be surprised at how many boundaries she lets you cross!
https://www.intimacymatters.co.uk/images/images-71.jpeg
173
291
Colin
https://www.intimacymatters.co.uk/images/Intimacy-Matters-Logo-300x215.png
Colin
2013-08-17 12:42:19
2013-08-17 13:21:26
Top Tips For Sensual Massage