Massage My Woman
A series of two four hour evening group workshops
---
Foundation Workshop – To Be Confirmed
Intermediate Workshop – To Be Confirmed
---
Teaching men the art of giving sensual massage to enhance foreplay. Incorporating imaginative sex play techniques for their female partners to experience extended pleasure.
This group workshop is divided into two levels the Foundation level and the Intermediate level. Both workshops include practical sessions giving sensual massage to specially selected female volunteer receivers.
To apply for the workshop and to buy a ticket for either of these Massage My Woman workshops
IMPORTANT – Complete the application form HERE
Maximum places twelve and six female volunteer receivers

Tickets are purchased via Design My Night system at the bottom of this page.

Or call Colin 0n 07966 522 696 to discus other types of payment.
---
Testimonial from Chris who took the Foundation & Intermediate Workshops
Perfect course for me. Very, very enjoyable. Hit the spot. Excellent balance between group discussion and the learning of practical skills taught by an experienced practitioner with real enthusiasm and an obvious passion. Tried out new skills with my partner. Great fun. Surprisingly I actually found the giving of the massage to the volunteers quite an emotional experience and I felt very privileged to be able to touch another person in such an intimate way.
---
This Massage My Woman training will:
Teach a man to become the best lover he can be.
Give him a whole new strategy for successful dating.
Increase your sexual performance confidence.
Tap into and release masculine your primal sexual energy
Empower a man with specialist knowledge and skills to stimulate a woman's body to levels she probably has not experienced before.
The practice sessions
Male students practice on personally vetted female volunteers. Depending on number the men work in pairs giving to to one female volunteer. As the practice sessions progress the students move for volunteer to volunteer. To take part in the Foundation workshop past massage experience is not necessary but you do need to have a desire to give sensual touch.
---
Testimonial from Peter 
I'm quite confident in my abilities as a lover, but I have been with my wife for almost 17 years and was curious to know whether I can please other women. Also to learn fantastic sensual skills that I can surprise my wife with. This is essential learning for every sexually active human. It has made me more confident, more knowledgeable and more skilled.
Testimonial from Pierre 
The workshop was a fantastic great experience I would recommend it to anyone who has had difficulty being intimate with their present/future partner(s) my partner has very much enjoyed what I learnt and is looking forward to reciprocating after her workshop.
---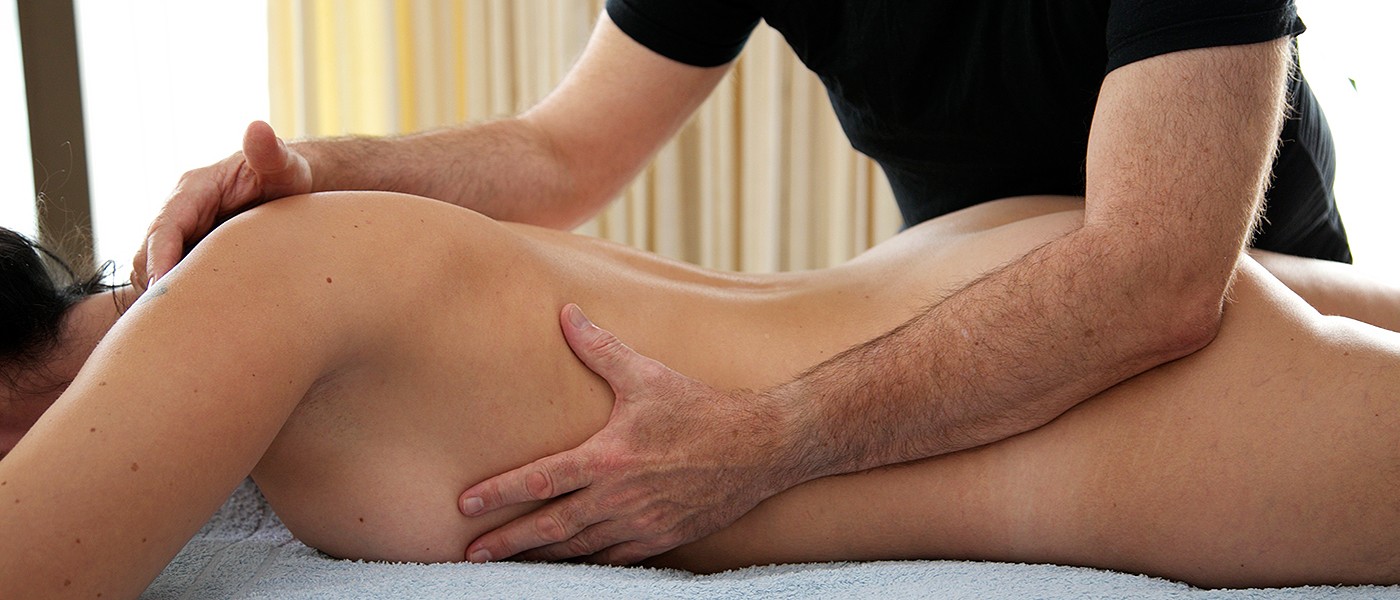 Testimonial from Mark 
I thoroughly enjoyed the Massage My Woman group workshop and would recommend it to anyone interested in learning how to offer a sensual massage experience, with expert guidance, tips and live demonstrations to help reinforce what's taught. Really was a great experience and something I'd like to take further, so will either be doing the couples workshop or the advanced class when available.
Testimonial from Jaden – June 2019
The workshop was excellent. Colin created a really relaxed and open atmosphere where we could discuss and learn. I hope I remember even a fraction of what we covered in the workshop!
---
The Foundation Workshop
This 4-hour group workshops is a good starting point for men who want to develop their confidence and skills in giving sensual massage and enhanced foreplay techniques to women. It can be taken on its own or as step one to move on to the Intermediate workshop.
Dates & location
Date – To Be Confirmed
Times – 7pm to 11pm
Location – Vauxhall  SE11 5LN
Cost – £175 per person
If booked in advance with the Intermediate Workshop you receive a combined discounted rate of £325 reduced from £375
To register your interest for the Foundation Massage My Woman group workshop you must first complete the registration form HERE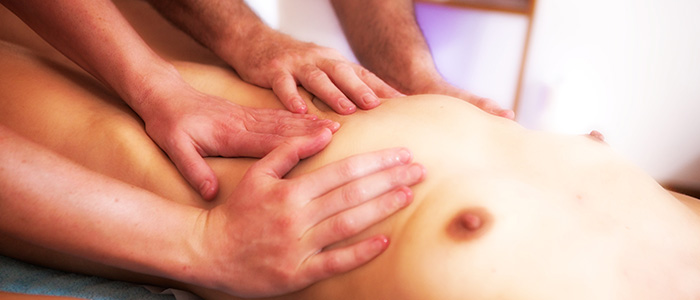 ---
In this Foundation group workshop you will learn:-
A deeper understanding of the psychology of female arousal.
To give a full body sensual massage.
To encourage slow arousal by stimulating her mind via touch of the sensitive but non-erotic areas of the female body.
To give breast and nipple massage.
To give buttock and upper thigh massage.
To master clitoral stimulation from different positions.
To explore external vaginal stimulation.
Watch a demonstration of internal vaginal massage.
Learn how to edge her towards multiple clitoral orgasm.
Be invited to join the IMWORKSHOPS Telegram Chat group to meet and get to know other lovers of sensual massage.
Receive a Intimacy Matters certificate of completion.
Receive a complimentary 7 day membership of www.intimatetutorails.com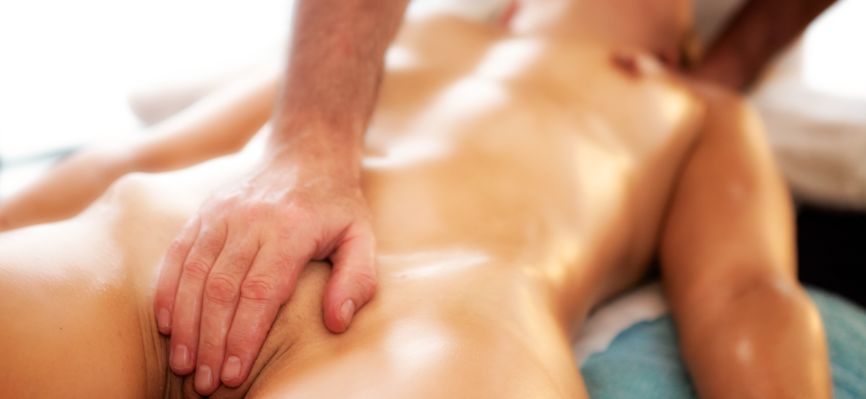 The Workshop Program
The Foundation workshop is divided in four parts.
Part 1 – 20 minutes
A welcome talk to meet the female volunteers and other students and a brief overview given by Colin of female sexual psychology and what women really like ( probably don't know that they do ) and why.
Part 2 – 75 minutes
Learning a full body sensual massage routine
Working in pairs and rotating from receiver to receiver you are taught, step by step, a sensual massage routine. From head to toe on covering both sides of the naked body this practice session teaches you both therapeutic and sensual strokes on which to build erotic sensual touch and erotic stimulation. To include
Setting the scene
Reassuring and preparing the massage through words and light touch.
Build trust through touch and connection.
Erotic towel tecnique
Finding her dynamic of desire, how does she want to be treated?
Encourage slow arousal by stimulating her mind and her body.
Subtle arousing touch to intimate areas to bring on desire.
Using touch & tease techniques to build the anticipation.
Incorporating pressure and confidence in your touch
Neck ear and head massage
Breast and nipple massage
Buttock and upper thigh massage
Break – 15 minutes
Part 3 – 75 minutes
Incorporating erotic arousal techniques
In this part the routine is repeated but this time you will include the following additional erotic techniques.
Breast and nipple massage
Keeping variety and unexpectedness within the experience.
Buttock and upper thigh massage
Pelvic pressure technique
External vaginal stimulation
Clitoral stroking and varied masturbation techniques
Assertive techniques to help her let go control
Positioning and edging her towards clitoral orgasm
Part 4 – 30 – 45 minutes
Free style practice session
In the final practice students can practice all that they have learned in the class. Lights dimmed this sessions is to give your female receiver the best experience you can. This is followed by a 15 minute summing up. Students remain with one volunteer throughout this massage.
---
The Intermediate Workshop
To take part in this intermediate workshop you MUST have completed the Massage My Woman group workshop or taken a private workshop with Colin.
The Intermediate Massage My Woman group workshop takes your practical skills, in giving erotic arousal, to another level and provides a deeper insight into the female sexual process.
With further practice of giving the sensual massage you learned in the Foundation workshop, in the Intermediate workshop you will be taught additional erotic techniques to include in your lovemaking repertoire. These techniques will give her sensations she has probably not experienced before. This is a 4 hour workshop.
Dates & location
Date – Thursday To Be Confirmed
Times – 7pm to 11pm
Location – Vauxhall  SE11 5LN
Cost – £200 per person
If booked with the Foundation Workshop you receive a  combined discounted rate of £325 reduced from £375
To register your interest for the Intermediate Massage My Woman group workshop you must have completed the registration form HERE
---
The Program
The Intermediate workshop is divided in four parts.
Part 1 – 20 minutes
Starting with a 20-minute discussion on vaginal orgasm, G spot stimulation and female ejaculation.
Part 2 – 90 minutes
Mastering Erotic Stimulation
Colin gives detailed instruction on the following techniques. Students follow example on the volunteer receivers.
Re cap of the sensual massage routine
Body to body massage
Managing reciprocal arousal but maintaining focus on her pleasure
External anal stimulation
G spot and internal vaginal massage
A spot massage (anterior fornix)
Oral stimulation (discussed)
Break – 15 minutes
Part 3 – 20 minutes 
Colin gives a demonstration  how to encourage female ejaculation.
Part 4 – 75 minutes
Bringing it All Together 
This final practice massage session is given in an authentic way as possible. Students continue to work in pairs giving their 'receiver a full body sensual massage combining all the techniques learned. Lights dimmed, soft music playing, warm oil the task in hand is to work together to take your lady on a journey of sensual intimacy and erotic pleasure.
Feed back and good byes – 20 minutes
We finish with feedback from the female receivers on their experience
Testimonials from past group workshops.
Mark – August 2019
My female partner and I have had 2 couples appointments with Colin. We both enjoyed the experiences immensely and were keen to build on this. Although we have been together for 10 years, we have been fortunate to maintain a frequent and adventurous sex life. Our experiences with you have further energized something that didn't really need re-energizing at all! As my partner really enjoyed the sensual massages that she received from you, we both decided that I should try to learn some of your techniques by attending your LTT workshop and subscribing to your online tutorials. to the Licences To Thrill Group Workshop.
Following the workshop, I have been able to introduce some of the things that I have learned into our regular love-making with very positive responses! We have also just bought a massage table and the first 90 minutes that my partner spent on it left her very satisfied – twice! Having said that, I still feel I have a lot left to learn. It feels a bit like speaking a foreign language proficiently enough to convey the right message but not yet being fluent enough to be able to do so without having to think about it!
Steve – December 2018
Very well run & excellent volunteers. It was only a shame it ended so soon as it could easily have gone on a few hours longer.
Vince – May 2017
It was an impressive experience. One of the volunteers we massaged was really aroused. It made me think about how effective a good massage can be.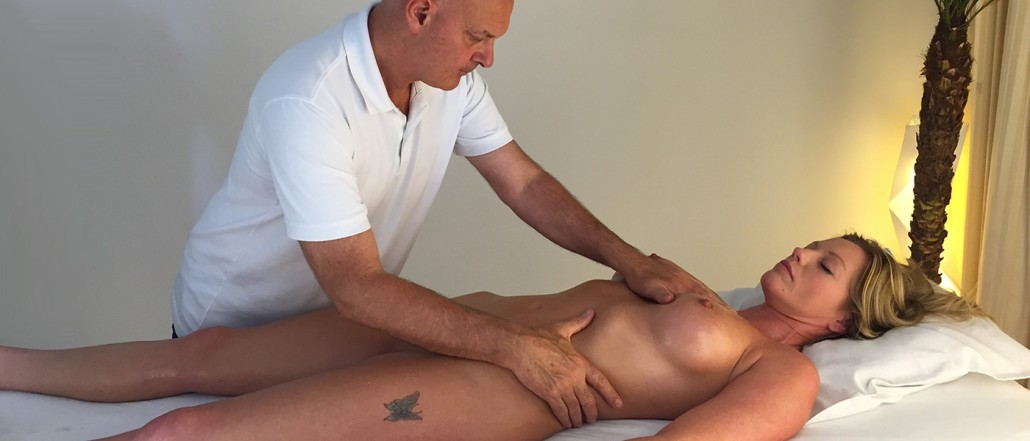 Cancellation by Intimacy Matters
Minimum attendance is four persons. In the event that less that four tickets are purchased the event will be postponed to another date and the purchased tickets can be refunded or transferred or put against another Intimacy Matters treatment or class.
If the event has to canceled or postponed for any other reason tickets can be fully refunded or transferred to another event, treatment or class.
Cancellation by ticket holder
If notice is given up to seven days before the workshop – you will get a full refund or your place can be transferred to another workshop date or towards a treatment of your choice.
If given within seven days – it payment will be held on account for a future date or towards a treatment of your choice.
If cancelled within 24 hours then there is no refund given
If you don't show up – no refund given
Questions & Answers
If I want further training or experience what is available
Yes, Further training can be taken with Colin's advanced private classes  (5 or 10 hour) or for those wanting to become a professional sensual masseur and run apart time or full-time practice he offers the 20-hour professional workshop.  For those wanting to just practice Colin can arrange 2hour Experiential massage sessions when you get to give a 4 hands massage with him to a male volunteer. Read about private classes here
What is the address of the workshop?
The full address is given once you have booked. Vauxhall SE11 5LN
Where do I get change?
There are changing  areas and shower facilities
Who can attend this workshop?
This is a man only event and can be attended by anyone over the age of 18
Is my body type relevant?
No, the point of this workshop is to give confidence to everyone no matter what age, culture or body type. But you must be fully healthy and show no symptoms of Covid or flu.
Who are the female volunteers?
These are personally vetted women who are comfortable to discuss sex and receive sensual massage. Many are ex clients of Colin or women who have volunteered for Colin's private classes.
What do I wear?
Wear whatever you feel comfortable, but you need to be able to move freely and using your upper body to massage. Also, bear in mind that you will be using oils. A changing room and shower facilities are available.
Will I be naked at any time?
During the Foundation workshop, you remain dressed or topless in first two practice session but can become naked in the free style session.  In The Intermediate it is recommended but not essential that you become naked when giving the body to body massage in the second practice session.
Do I need to be "hands-on" during this workshop?
Yes, for the comfort of the whole group it is important that you take part in giving the massage and not remain just as an observer. However, you can take everything at your own pace.
If I feel uncomfortable can I leave the workshop?
Yes if at any time you feel this workshop is not for you then let Colins assistant or myself know and leave quietly. You cannot stay and be an observer.
Do people have sex at this event?
No. While being open to erotic sexual exploration this event is designed to be both informative and fun and is not meant to be a sex party. The male volunteers are there to be "receivers" and will not instigate anything that you have not encouraged. This is your chance to be in control and decide what happens and to whom.
I may become aroused my self, is that OK?
Yes, it is only natural to become aroused yourself while giving the massage. In fact, this is encouraged as all men became more relaxed and turned on if they know that the 'giver' is enjoying the experience as well.
Can I regard myself as a sensual masseur after this event?
Certainly, if you take both the Foundation & Intermediate workshops you are well on the way and will leave with a greater knowledge and confidence in giving a sensual massage to a female but to get to a commercial standard I recommend you take the Professional 20 hour training.
Is this workshop confidential?
Everyone participating in this workshop must agree to keep total confidentiality. You are not expected to reveal your full name or personal details unless you want to. Everything that takes place in the workshop must remain private and confidential and not repeated to other parties in a way that reveals any identities. Phones must be switched off and put away in the changing room no recording equipment of any type.
Is there any supporting material provided?
Yes,  I will send to you the written massage routine with bullet point guidance and further information on other training you will also get a period of free access to my sensual massage training web site www.intimatetutorials.com.
What do I need to bring with me?
Please bring:-
A shower towel
Something light and suitable to wear in the sessions,  T-shirts, shorts or under wear.
Tickets
Click on either date below then select the single or bundle ticket option. Students can only attend the Intermediate class if they have take the Foundation or taken a prior class with Colin ( private or group )